Home
»
Apple
,
IOS
,
ipad
,
iPhone
How to Activate "Find My iPhone" So It's Ready To Use
While the FIND MY IPHONE feature is a cool feature, to actually access it or use it when you need to find your iPhone, iPod Touch or iPad – you need to set it and turn it on.
First, you need to download the APP. It's FREE. And while it's called FIND MY IPHONE, it's the same and will load the large screen version on your iPad.
Once downloaded onto your iDevice … if you have an Apple ID (iTunes account, icloud account, .mac account), then just skip to the next step.
If you need an Apple ID account, go to SETTINGS>ICLOUD – scroll to the bottom and tap GET A FREE APPLE ID.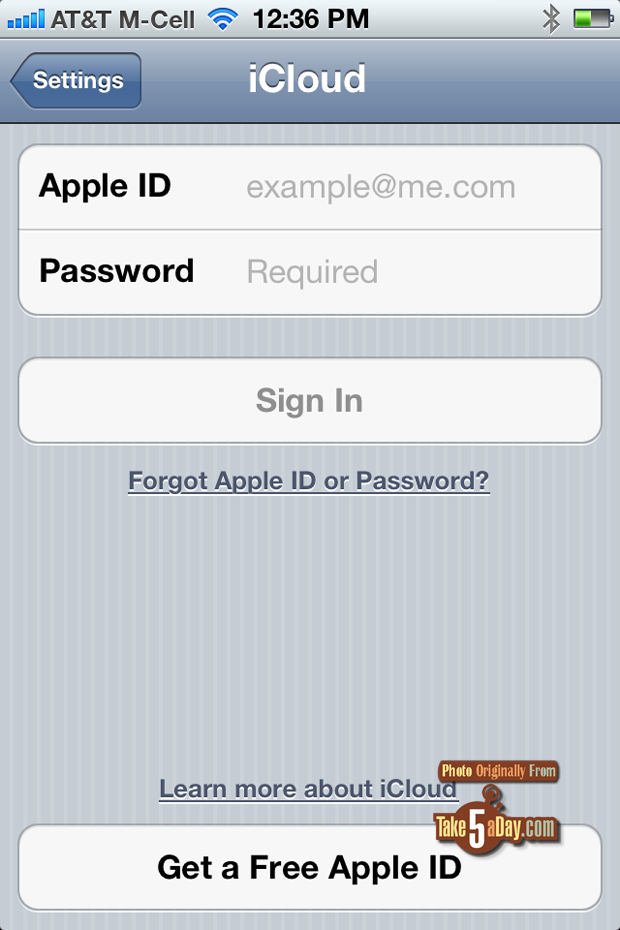 Close out SETTINGS once you have finished signing up for an Apple ID account. If you already have an Apple ID account (and pretty much 300 million people have one), skip the previous screen and launch the FIND MY IPHONE app – this is the first screen. Sign in.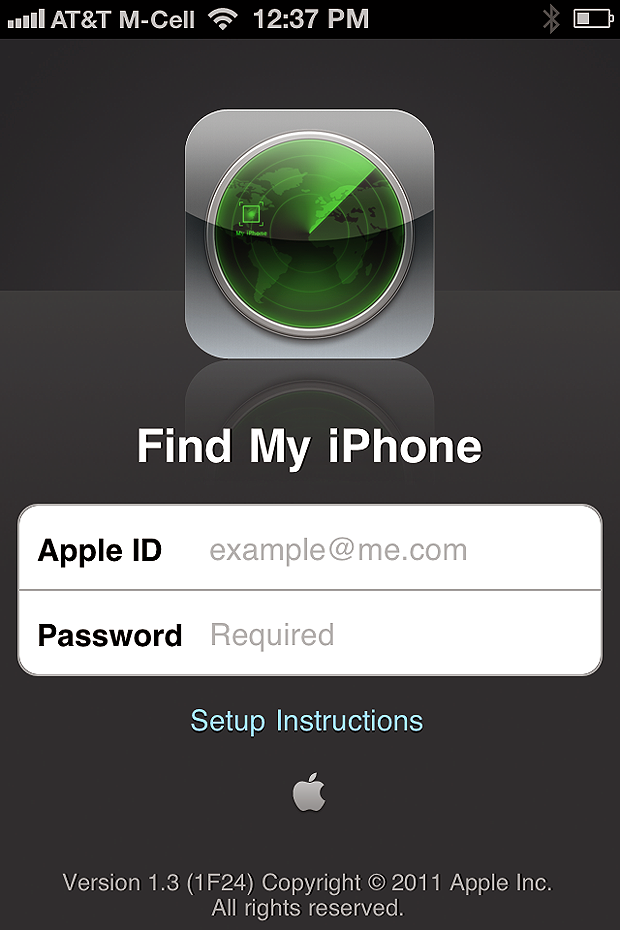 It will auto search for all the devices associated with this Apple ID. If there devices that shows up with a RED LIGHT, it means you have not loaded the FIND MY IPHONE app on that device.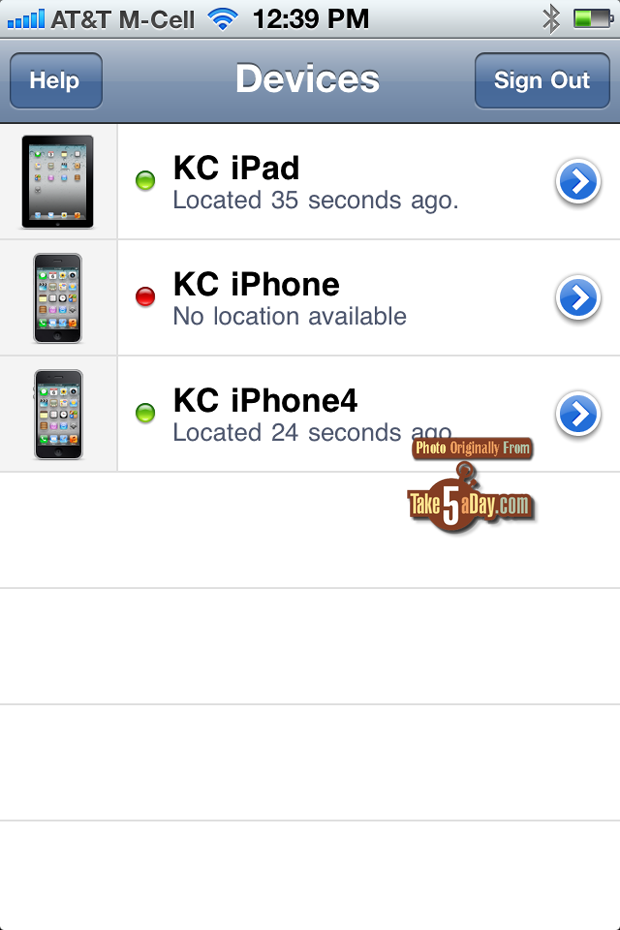 And if you tap on the RIGHT ARROW of that device, it will LOCATE IT for you.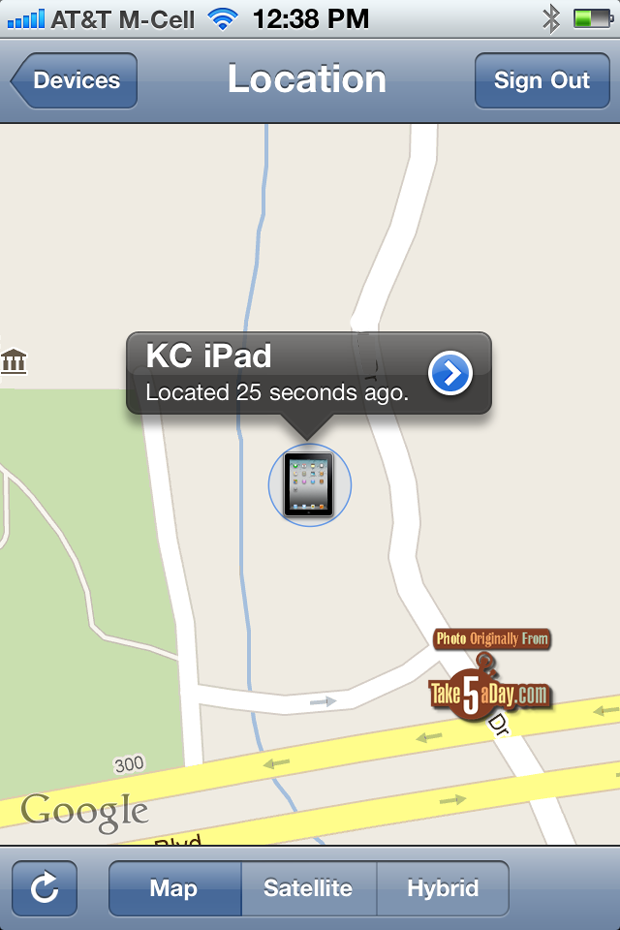 It will tell you the address or GPS location but it cannot tell it's in the family room under your Dartmouth sweatshirt. 🙂 It's not SIRI. 🙂
But if it located under your sweatshirt, you can actually send a sound to it …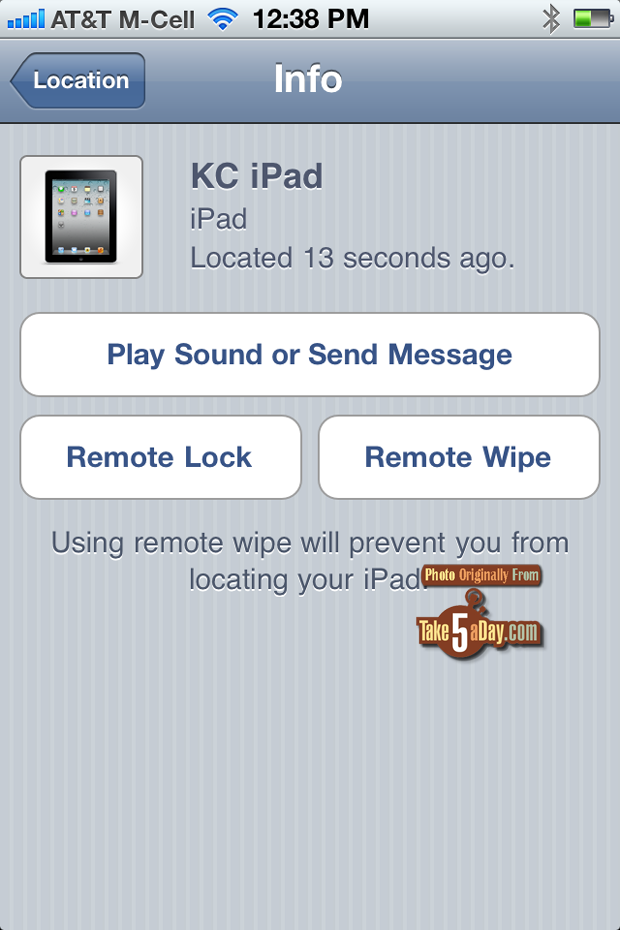 … As well as send a TXT message or in theft situations, REMOTE LOCK or REMOTE WIPE it. I'm not going to cover it in great detail here on what you should or should not do … or all the scenarios and possibilities – just the basics on how it works.
This basically helps you track down your phone/iPad/iPod Touch so you know where it is. The rest presents a hundred possibilities on how you want to proceed next.
The remote wipe actually works pretty fast because it doesn't actually erase your data – your data is encrypted so REMOTE WIPE simply loses the "key," so for the average thief, the device appears to be devoid of data & apps. Keep in mind the phone needs to be connected to the internet but I believe the REMOTE WIPE feature will be ready to go as soon as it's connected to the internet but I have not personally tested this.
And if you do not have another iDevice, simply log on from any computer to iCloud.com …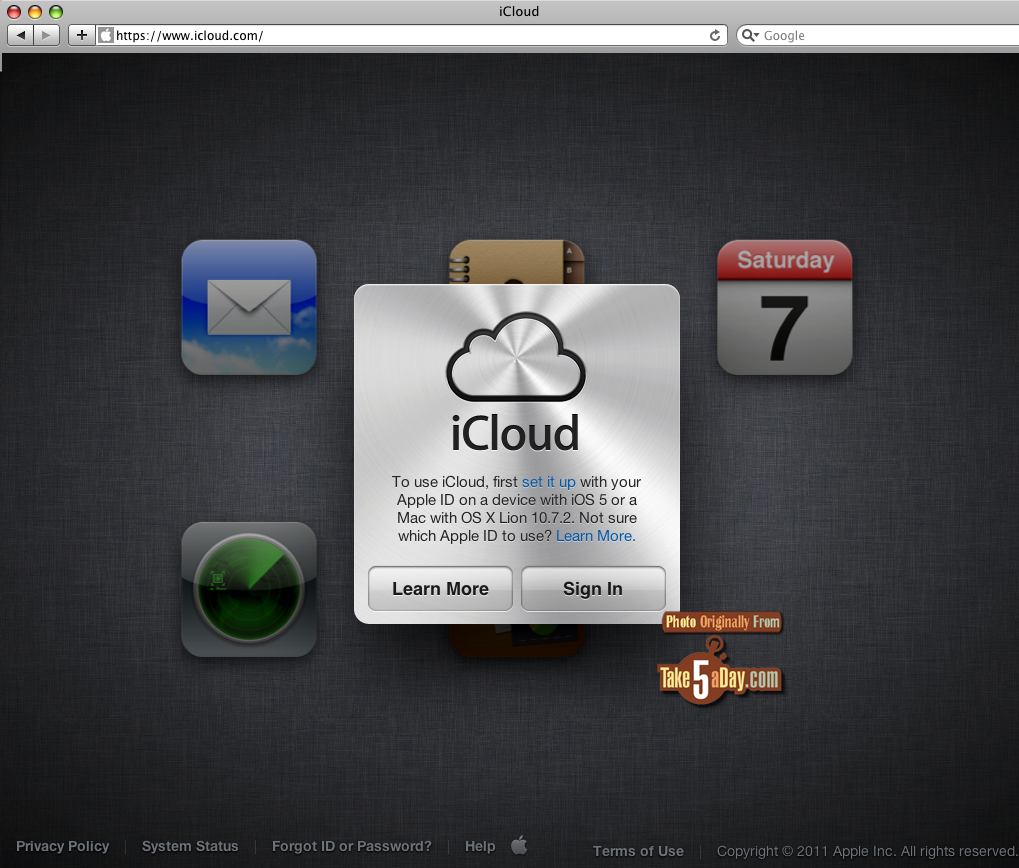 Click on the bottom left to launch the FIND MY IPHONE service. You will get the same screens as above.
Here is a story of FIND MY IPHONE in action where a guy lost it a coffee shop, sent a sound to it and the "thief" had it in his pocket.
There are dozens of stories like this on the internet – just search.
But by installing FIND MY IPHONE on your iDevices, you can find them if you just misplaced them somewhere in your house or at a friend's … or if it stolen, you can track it – in some cases, the local police will simply follow the breadcrumb … or at least, you can clear your data off of it.
But you MUST INSTALL the APP on your device and LOG IN to test it.
Good luck!