Home
»
Disney Pixar CARS 3
,
Mattel Disney Pixar Diecast CARS 3
Mattel Disney Pixar CARS 2: Collect & Connect Puzzle Diecast Variants
The last two Collect & Connect puzzle are out. Each comes with a "exclusive" diecast car – both actually quite nice.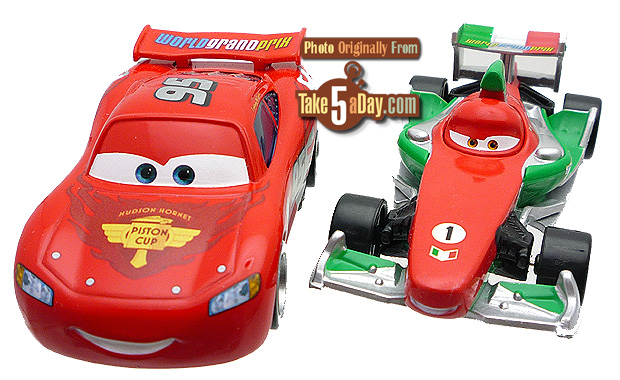 Francesco is nice with the silver piping instead of the white plastic – it's still plastic but nicer looking … McQueen is a step up in more ways than one. On the surface, it just seems he got the silver 95 logo plus silver chrome rims and wheels but he's also the totally inconceivable return of 1-piece non-segmented face Lightning McQueen! Inconceivable!
Yep, he's all one diecast body! Smooth and so much nicer … plus his windshield/eyes/eyebrows are also part of the frame meaning he's lenticular-proof. 🙂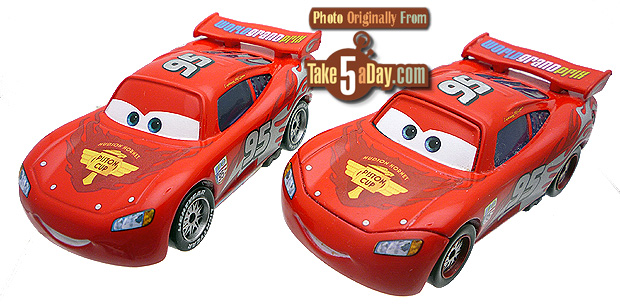 Comparo between Finish Line Frenzy Lightning McQueen (R) and Collect & Connect Lightning (L). Note the cutout around Finish Line Frenzy's LM's windshield – he could go lenticular at any time – stand back! And his face could fall off with a love tap – AWKWARD!
It does look like some newly minted singles of "regular" CARS 2 Lightning McQueen are of the non-segmented 1-face variety so it you don't want a variant of a variant, just go for the regular variant. Interestingly enough, they all have the same product number.
But that extra metal came at the cost of binding tape …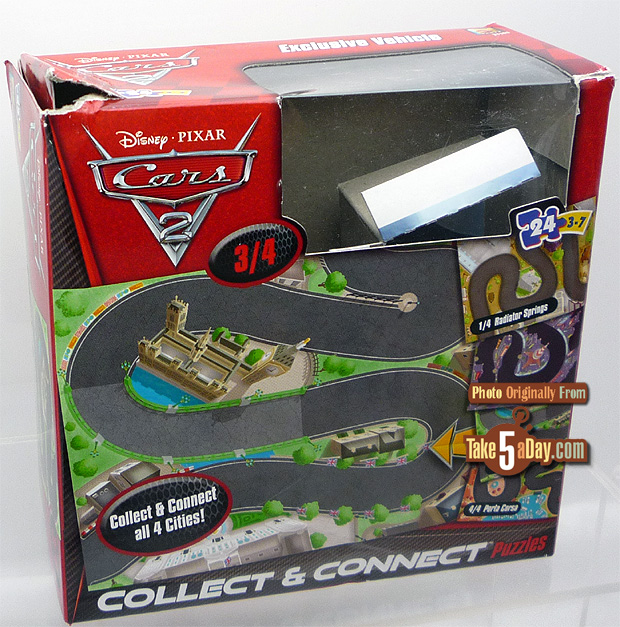 The non-plastic extra metal had to come out of somewhere, it came out of the tape budget. While Collect & Connect puzzles 1 & 2 was heavily taped into the window area that require serious cutting, Collect & Connect puzzles 3 & 4 received a grand total of ZERO tape so shake it up, baby to see if the real car is still in there. It's easy if you try. Watch me now.
Or if you're real lucky like I as above (above), I also got some free mice also who made the box it's temporary home. Don't worry, I dropped them off in the clearance candy section (It might be a raisin!?)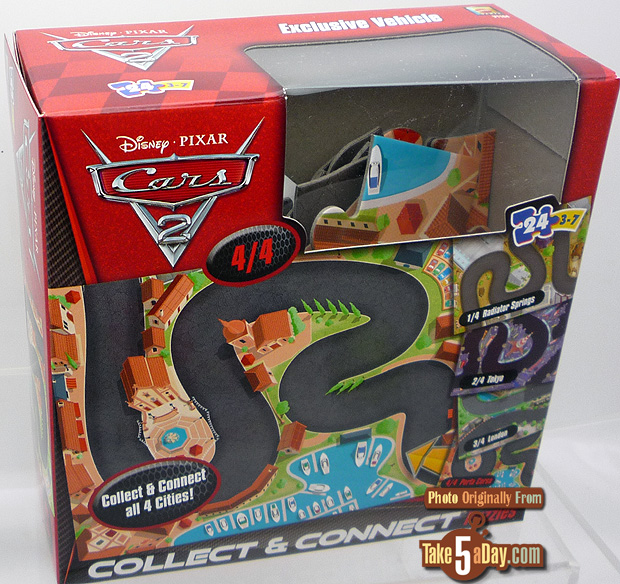 It's like a mystery blind box of non-tape lameness.
For now, these are the last of the four but I would not be surprised if they started a new four. Or leave the numbering open ended? Of course, they would have to gather back up the Fellowship of the Collect & Connect Puzzle Genius Designers … can they reassemble that Dream Team? Or should I say Super Geniuses?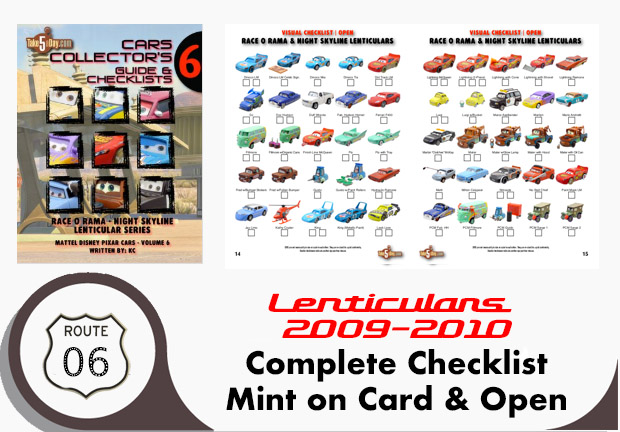 metroxing

29 December 2011

Disney Pixar CARS 3, Mattel Disney Pixar Diecast CARS 3


6 Comments