Home
»
Disney Pixar
,
Disney Pixar CARS 3
Disney Pixar CARS 2: I'm Dying Here
One of the main points of contention in CARS 2 is that CARS die …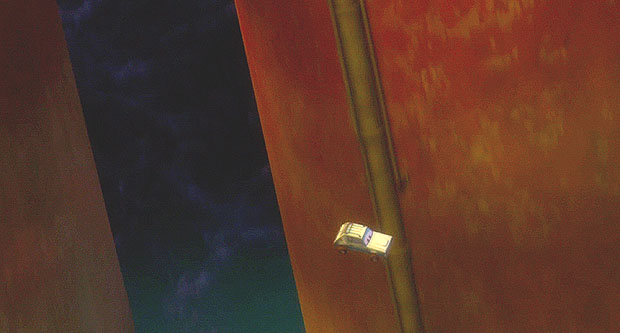 Falling, falling, falling …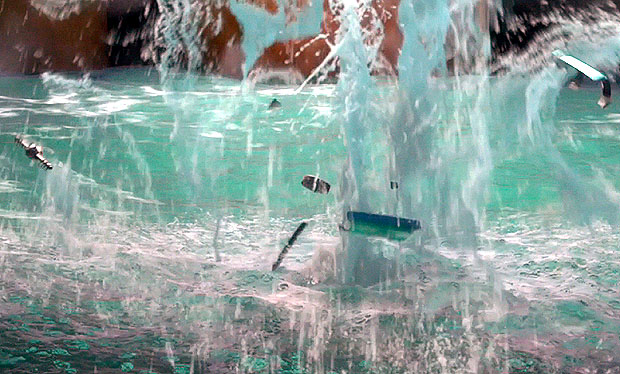 Sure, you could say that it's a little disturbing for kids … but of course, we humans often refer to cars as dying or dead … but just as Finn can go splash from the same height for dramatic effect in the storyline (is he really dead? Whew!) or that CARS can go BOOM as in this scene without dying – they get scorched and scratched up but they return to do more evil later …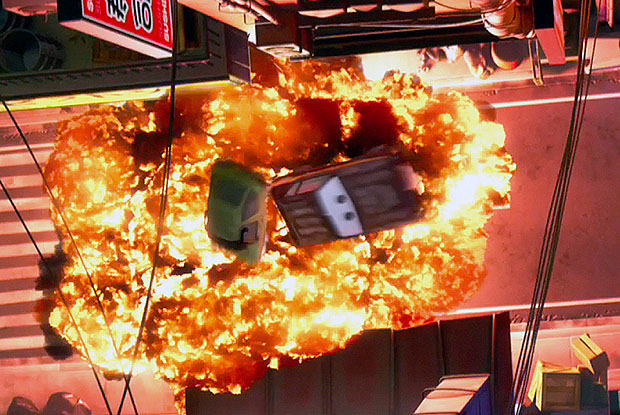 But I don't think they added "death" as a possible course of action for CARS just for the sake of ramping up the dramatic possibilities or making the story more PG-13 from G …. but rather because of …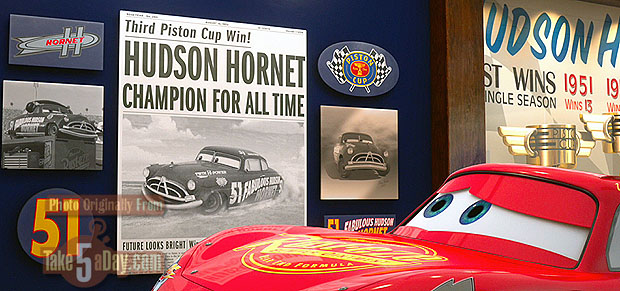 Without coming out and saying it – they wanted to let everyone (kids and adults) know that the Doc Hudson/FHH was no more – that he was passed on … that he could not or nor simply be repaired or have a major overhaul – otherwise kids would ask – why can't they just fix Doc? Why can't he just get a new engine, refurbished parts, etc … if a Gremlin can broken up and repaired – why not Doc? So, this was simply a device that let everyone know that CARS cannot always be repaired and some simply die.
Of course, this was presumed to be true for Stanley from CARS but since we never saw him 'alive,"younger kids might not make that connection … and of course, most Disney movies from the 1930's to the 1970's usually involved some traumatic parent scene (a tradition carried on with FINDING NEMO but more off-screen than DUMBO or BAMBI).
So, while it may have been a bit jarring for young kids, I believe they did it to better explain and present the Doc scenario and I think most adults would prefer that Paul Newman's character be retired in our memories and not voiced by a sound-alike …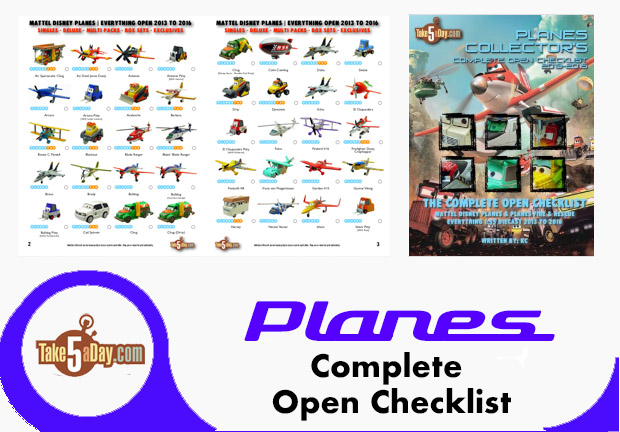 metroxing

19 December 2011

Disney Pixar, Disney Pixar CARS 3


15 Comments