Home
»
Retail
Another State's Rights Issue: How to Pronounce Coupon
From Coupon.com (who else?) …
How do you pronounce coupon? CUE-PON or COO-PON.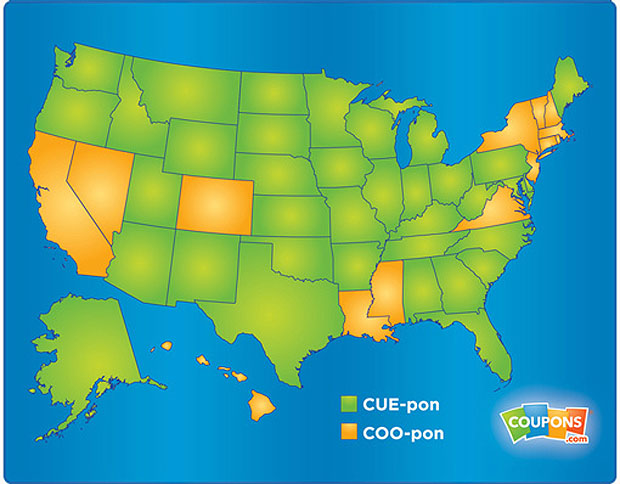 This may be the only issue where California, the NE States AND Louisiana AND MISSISSIPPI agree on anything. 🙂
More than 3,500 people cast their vote during September, National Coupon Month. CUE-pon won as the winning pronunciation with 57 percent of the vote over COO-pon.
If you care deeply, their press release delves deeper into greater detail … if you care to know, I usually pronounce it coo-pon but when I say it ironically, I do say CUE-pon … usually if it's a coupon for $.25 – really? A CUE-PON for a quarter? The only kind of acceptable $.25 coupon is if you taped it to the item itself.