Home
»
Disney Pixar CARS 3
,
Food
,
Gadgets
Mattel Disney Pixar CARS 2: The Clearance Has Begun …
Well, it's no real shock with poor alignment of tactical and strategic decisions regarding pricing, assortments, distribution, selection, and shipping numbers, it's time to pay the piper or the consolidator …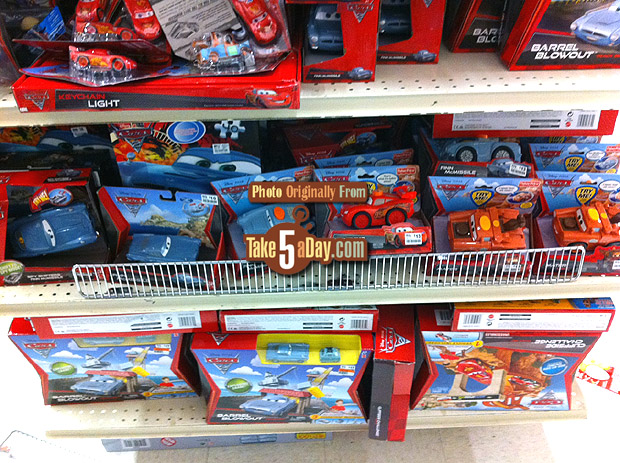 You can pick up the playsets for $10 and Finn & Mater diecasts for a couple bucks … or this weird line extension … a 1:32 (ish) scale all-plastic CAR for $5 (or 30% more than a metal diecast) … at $3, it's a more reasonable pricing …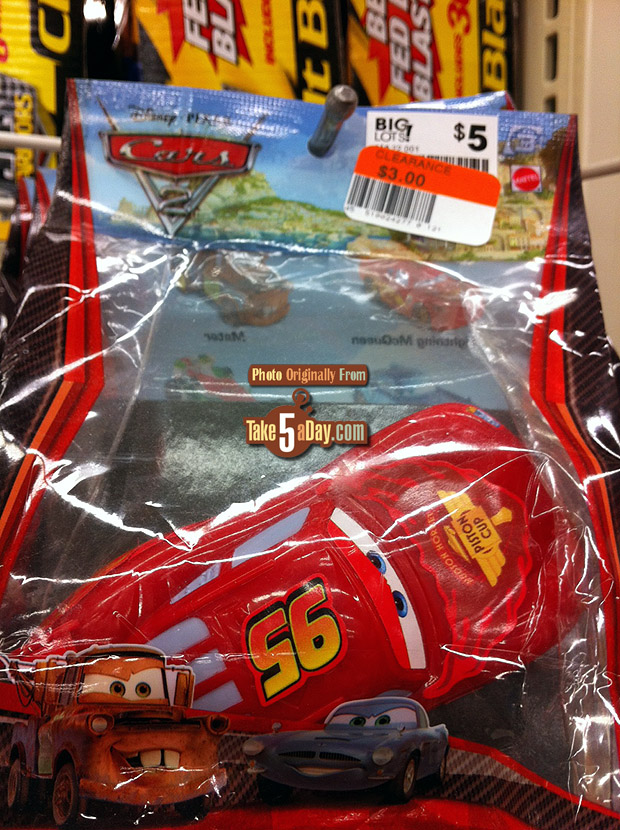 This is not from Mattel but strange – when is bath time family board game night in the bathtub?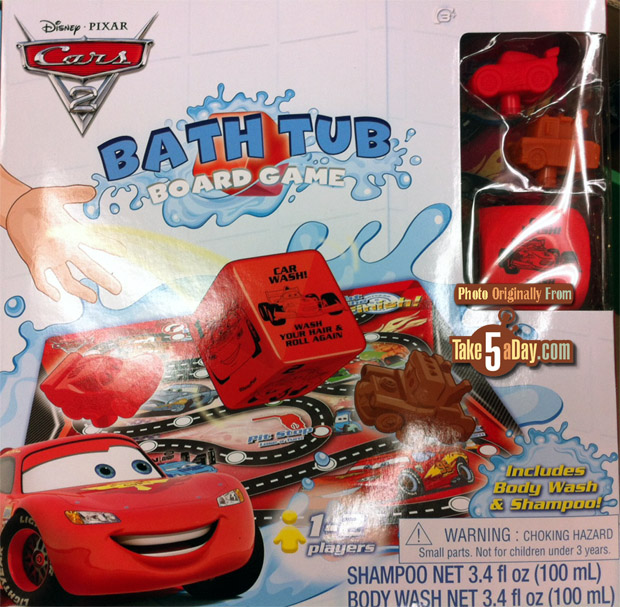 Isn't bath time – get in, get out – stop wasting water? 🙂
Especially for a game with two game pieces but more rules than Dugeons & Dragons?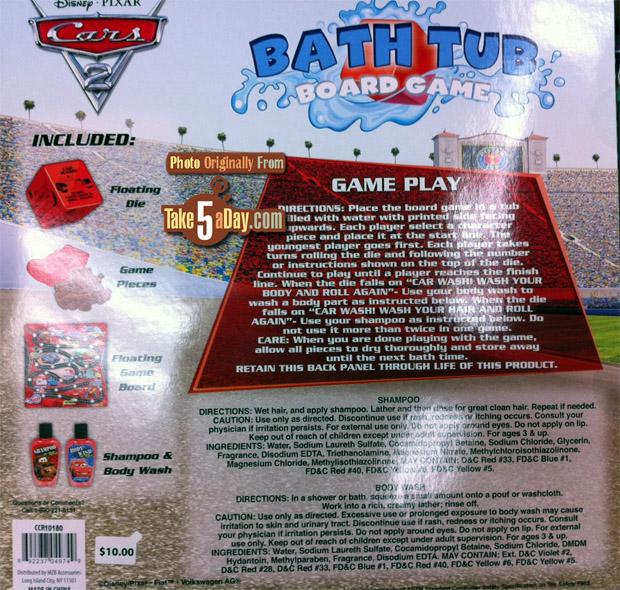 And the warning to RETAIN THIS BACK PANEL THROUGH THE LIFE OF THIS PRODUCT.
If you thought the mattress police was bad, Seal Team 33 will be on the roof and through your bedroom window in 4 seconds flat if you even THINK about discarding the back instructions. Where your mortgage papers, and grandma photos from 1899 go, so goes this instruction sheet.
Of course, it really, really, really pays to read EVERY label … otherwise your family will get the FINEST … Grated Italian Topping … yep, it does not even say cheese-like or cheese flavoring – you get what you pay for. 🙂
Yellow edible powder … I'm guessing edible since they are exceeding honest – you have to give them that.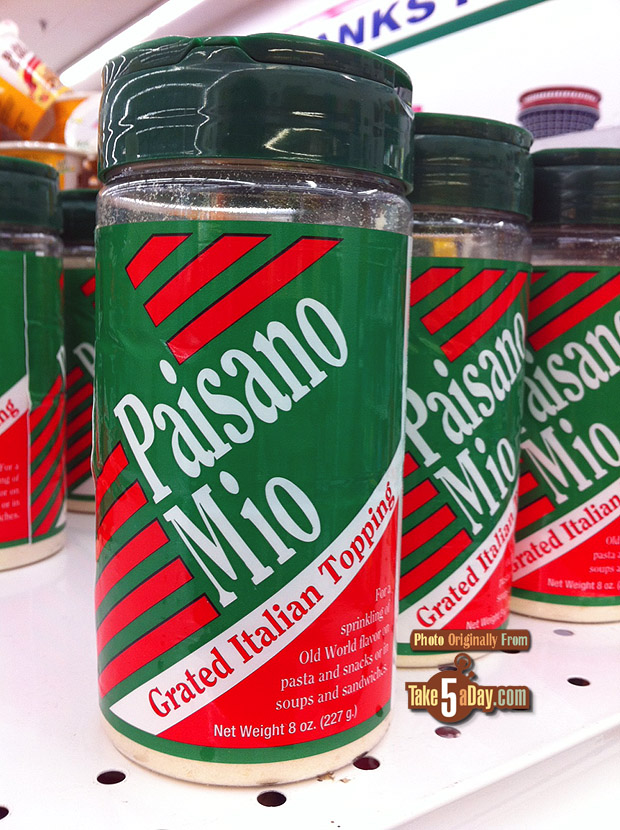 And when they say 'old world,' I guess they meant if you licked the walls of a prison barge in 1876, it probably tasted like this.
But hey, if your kids can't read – or they are just gosh darned spoiled, "AN IPAD? This is not an iPad2!" a sprinkling of this on their spaghetti or Finn McMissile … the perfect stocking stuffer? 🙂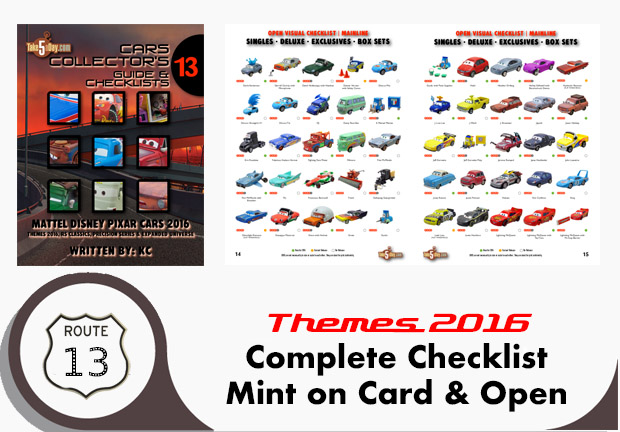 metroxing

12 December 2011

Disney Pixar CARS 3, Food, Gadgets


12 Comments