Home
»
Disney Pixar
,
Disney Pixar CARS 3
Have a Holly, Jolly Christmas Tree Display …
"Stig McQueen" knows how to do up the Christmas display right …. Check out his amazing world of motion going on under the tree …
Monorail – great but even more fun, he took the Disney Pixar characters and made his own ice show … It's a super cool mashup of a lot of fun toys …
He claims he will top last year's display …
Thanks for the fun look "Stig McQueen!"
"It's based on the Mattel HO-scale slot CARS sets, and includes the cars from both the Neon Nights and Tokyo Mater sets as well as some customs of my own. Of course, the Christmas CARS diecasts are positioned strategically around the circuit, and I've made some custom CARS sponsor billboards to give it a little character.
Of course, there's a lot more than just CARS going on in this layout; it includes a lot of different elements from things that are (or were) popular here at Casa Della Stig, like the Disney monorail, "Disney on Ice" skating rink, Thomas the Tank Engine, Cinderella's castle with Dumbo and Peter Pan rides, Bob the Builder, and LEGOs. (If you look closely, you might even see Aang, the Last Airbender, flying along atop Appa.)
For the benefit of any other slotters on T5AD, the track is Tomy AFX, with a pair of Tomy Tri-Power power packs plugged into a dual terminal strip (providing separate power for each lane), controlled by a pair of vintage Aurora Model Motoring "steering wheel" controllers modified to plug into the Tomy terminal track (these let me set the speed and walk away).
This year's layout will be similar, but will have a couple of new CARS (from Mattel as well as custom-built) and hopefully some more interesting camera angles. That video may not be finished until well after Christmas, though…
The Monorail is a theme park exclusive that is occasionally available from the DS online. The ice rink is actually from the Mr.Christmas World's Fair collection, but I modified the figures that came with the Monorail (plus one of the booster packs) to work with it; if you look closely, Mickey is skating in his Monorail "pilot's" uniform. The castle and its associated rides were a Disney Polly Pocket item that Stigette bought with her own money when she was three (that was twelve years ago)."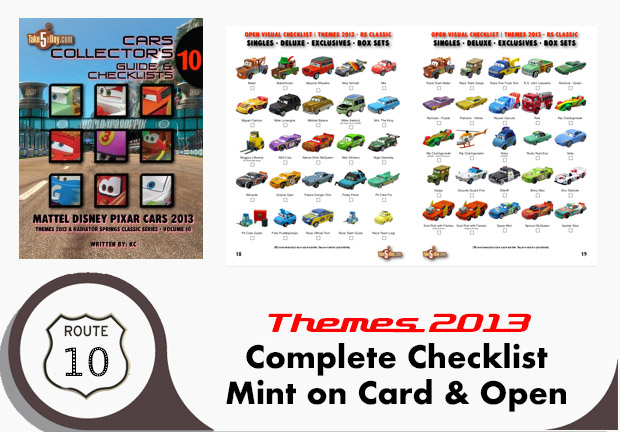 metroxing

1 December 2011

Disney Pixar, Disney Pixar CARS 3


12 Comments