Home
»
Advertising
Black Friday Starts Right About Now Funk Soul CARS Brother (& Sister)
If you're not out driving around, honking and yelling at people or falling asleep at the wheel, there are some online deals going on …
Gilt.com has some nice deals on food if you need to send some client gifts … join Gilt to get 20% off your first order. Joining Gilt is free.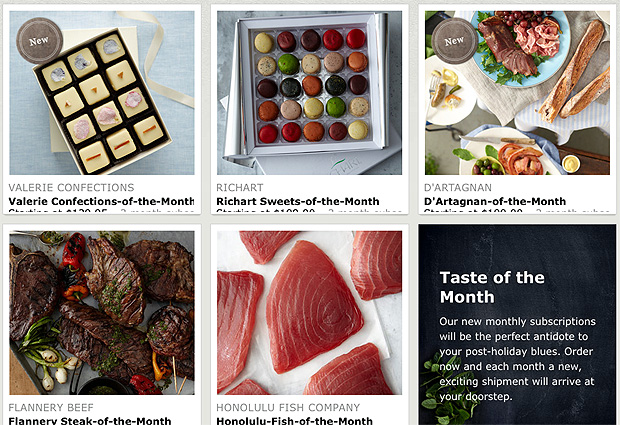 And high-end toys …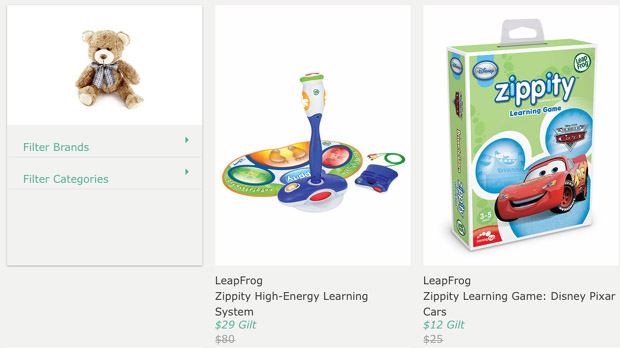 Since I don't buy a lot of PJ's, I'm not sure if this is a good deal or not but here's your invite to join Ideeli (free to join).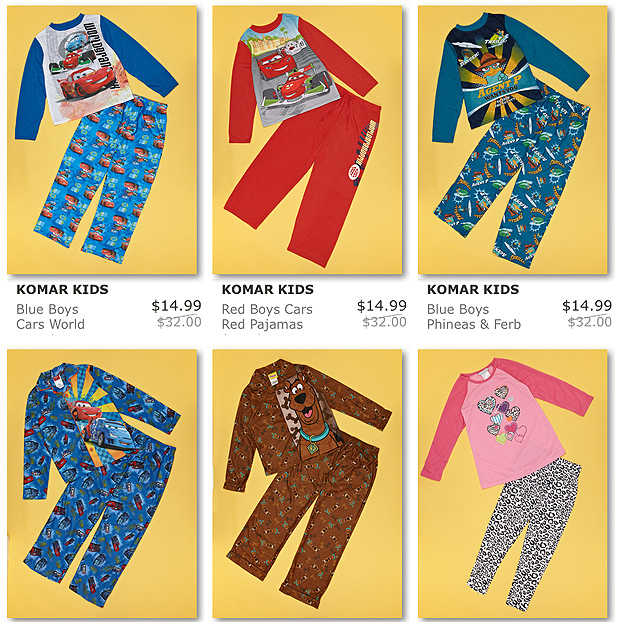 Or if your Christmas decorating budget is $20,000 – then you can buy one thing and be done … yep, 300 pounds and actual sized as shown …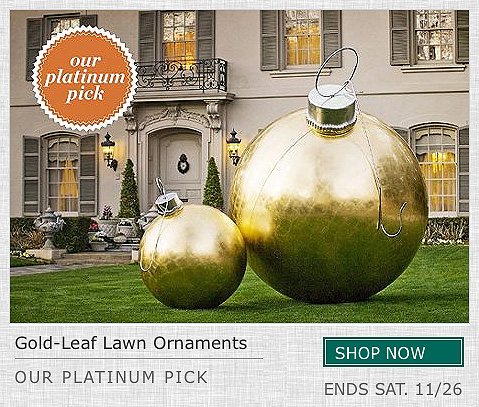 A few K less, well, just $79 – Barnes & Noble is discounting the Nook eReader to $79.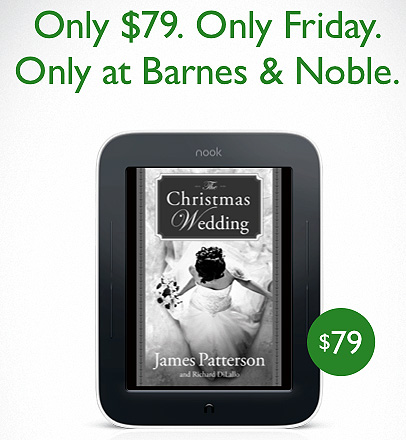 Sideshow Collectibles Black Friday Sale-Event …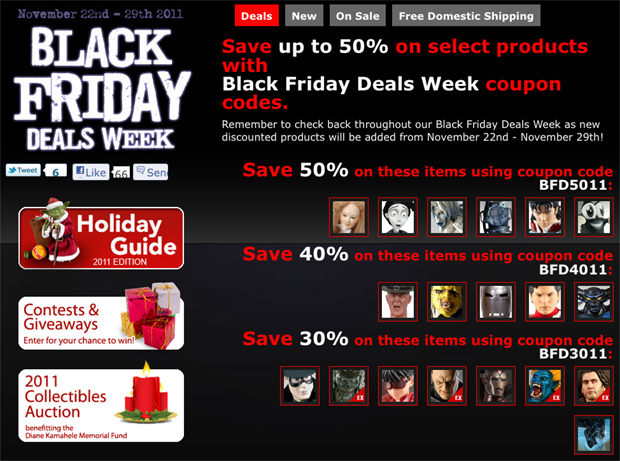 Fab.com as always has fun thing to look at … if you love tilt-shift photography, they have some prints available + the classiest foosball table ever …
Ruelala has nice chocolate … (with free shipping)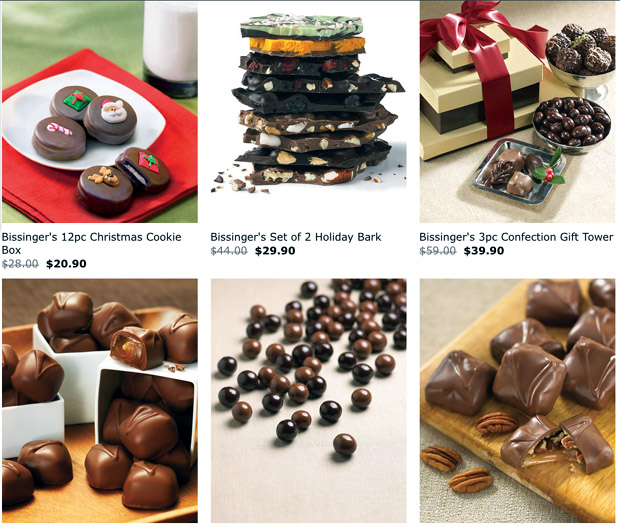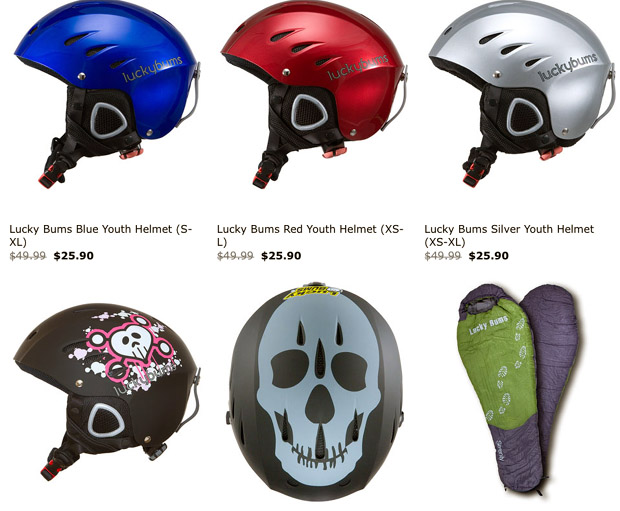 MattyCollector.com is also have a 3-day blowout but only on slow selling leftover action figures. Last Green Lantern chance! 🙂
Buy.com has over 1,000 DVD's on sale with free shipping.
ShopMattel.com is offering up to 60-70% off starting today on select items today & tomorrow – unclear if tomorrow's deals will be different? There are a few CARS items, you can get the garage for @$21.00 and the El Materdor playset for $6.50 which isn't bad if you want some plastic Chuy's.

Lego has about 25 sets at 25% off including the CARS 2 racing rivalry set.
Black Friday deal at Burpee.com – $10 OFF orders of $30 or more with code BFAM11 – this deal is good 11/25-11/26
And it looks like the Disney Store 50% off most CARS items sale is back … this expire Friday at 11:59:59 PM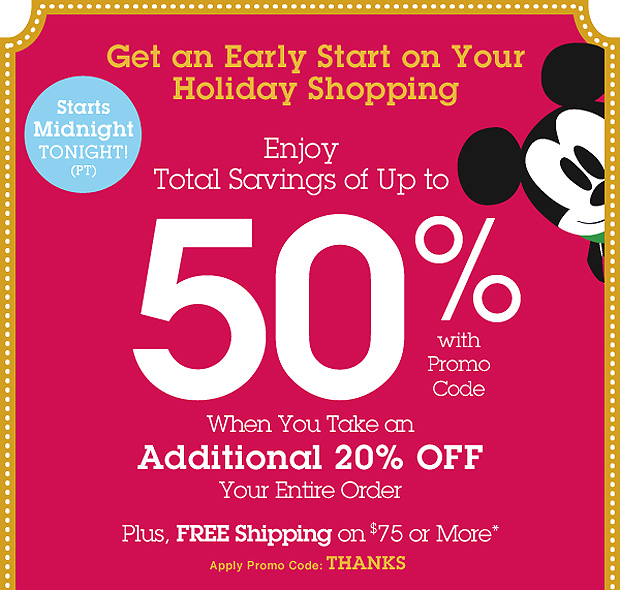 I stopped by the Disney Store the other day, i did not buy anything waiting for Friday but some things to note … this new Stephenson Train is nice and actually seems to be in scale …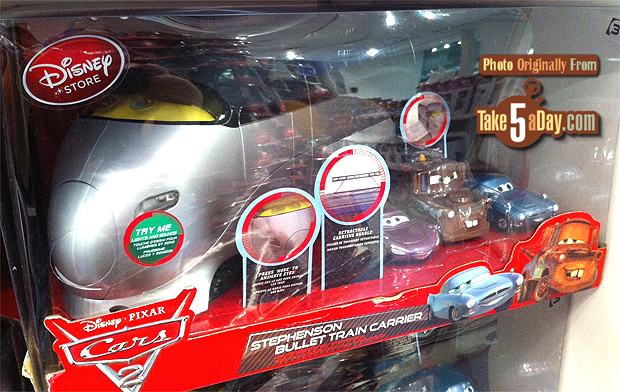 It is a miracle!
Also of a holy nature, it looks like the Disney Pope and Popemobile are suspiciously 1:55 in scale … what's a little scale familiarity between friends … frenemies. 😆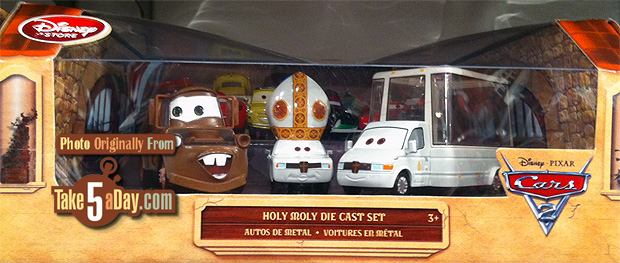 And it looks like Target's CARS 2 Black Friday offering is this …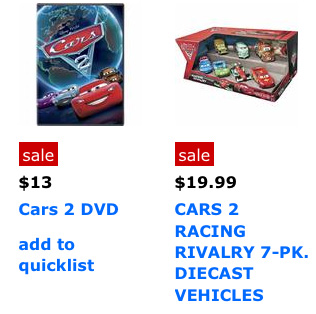 I'm not sure if the other Tokyo 7-pack is counted with this or only this 7-pack. The also have an $25 iTunes card for $20 – a nice 20% discount.
And repeat info from the last post.
Amazon Black Friday has started HERE.
Some CARS products, not much on sale.
Some cool Star Wars model kits.
Though Amazon has a nice coupon code deal already active!
Must Use MasterCard but you get a $10 off $100 Electronics and Toys Purchase right now + a future coupon good for $10 off $50 Electronics and Toys down the line.
Coupon code 8C65VF3Y
Kmart: Doors open at 5 AM, doorbusters end at 11 AM.
Battlefield 3 for $34.99
Blu Ray movies for $12.99 (Bridesmaids, Rio, Harry Potter)
Seiki 40-inch HDTV for $299
Velocity Cruz E-Reader for $69
Buy TWO Get ONE free ALL CARS 2 Toys.
Buy TWO Get ONE free ALL Squinkies Toys.
Board Games for $6.99
Sony Wi-Fi Ready Blur Ray player – $79.99
Kohl's: Doors open at Midnight.
Free $15 in Kohl's Cash with Every $50 You Spend
Cars 2 Deluxe London City Raceway Slot Car Racing Set $24.99
All Disney Princess and Cars Night Lights $9.99
All Squinkies, Zoobies & Monster High Dolls 30% off
All Matchbox, Hot Wheels and Nerf 50% off
Fisher-Price Cars 2 GeoTrax RC $44.99
All Action Figures and Cars Toys 35% off
Sears: Doors open at 4 AM on Black Friday.
(the place for a mega, mega size TV's – bring a big *** truck)
Sharp 70-inch 120-Hz LED TV for $1,999
Sharp 60-inch 120-Hz 1080p LED LCD at $999
Sharp 55-inch 3D LED LCD 1080p TV is $1,799
Panasonic 55-inch 3D plasma TV is $1,099
Target: Doors open at midnight on Black Friday.
46-inch Westinghouse 60-Hz 1080p LCD TV for $298.
4 GB Xbox 360 system for $139.99
Battlefield 3 will be sold for $37 (KM $2 cheaper)
8 GByte iPod touch for $195 with a $40 Target gift card.
Sony Blu Ray player for $79.99
Toys'R'Us: 9 PM on Thanksgiving.
All iPod touch with a $50 TRU gift card (8 GB – $199, 32 GB $299)
Atari Flashback 3, an Atari 2600 with 60 included games $24.99 (for grandpa 🙂 ).
Xbox 360 4 GB with Kinect for $199.99 and a TRU $10 gift card.
Kinect (only) $99.
Playstation 3 160 GB is $199.99, with Ratchet & Clank: All 4 One and Little Big Planet 2: Special Edition Bundle.
Cars 2 Imaginext Spy Mater Garage $15.59
Walmart: Doors open at 10:00 PM Thanksgiving.
Assorted DVD Movies (Hall Pass, Marley & Me, The Hangover, More) $1.96
Disney Cars 2 Blu-Ray $16.96
Disney Cars 2 DVD $12.96
LG 42″ 1080p 3D LED HDTV w/ 3D Blu-ray Player + 4 3D Glasses (Online Only) $727.00
LG 55″ Class 3D LED 1080p 120Hz, 1.2″ ultra thin 55LW5300, with 3D Blu-ray and 4 Pair of 3D Glasses, Bundle – $1,199
Toshiba 65″ 1080p 120Hz LCD TV $998.00
Vizio 42″ 1080p 240Hz 3D LED Wi-Fi HDTV $598.00
Cars 2 Mega Track Value Pack $25.00
Crayola Cars 2 Glow Board $15.00
Nintendo Wii Limited Edition Blue Console $99.96
Xbox 360 4GB Console w/ Gears of War, XBox Live, $50 eGift Card (Online Only) $199.00
Xbox 360 4GB Console with Kinect & Free $50 Gift Card $199.96
And since your kids want Apple products, the announcement for the Apple Stores is about 10-30% off … iPhones are not on sale (since your telco subsidizes the price difference).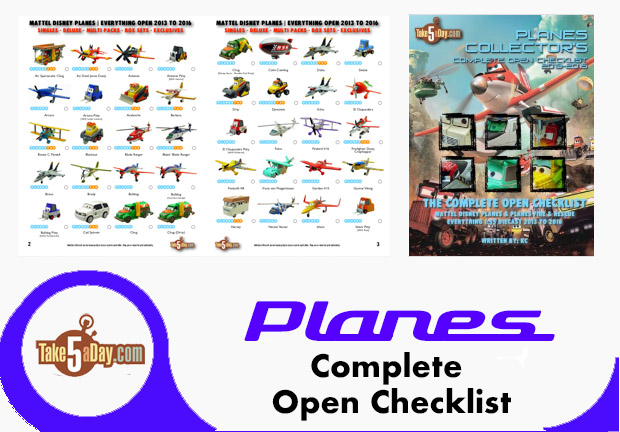 metroxing

24 November 2011

Advertising


2 Comments