Home
»
Disney Pixar CARS 3
,
Mattel Disney Pixar Diecast CARS 3
Mattel Disney Pixar Diecast CARS 2: Mariela, Pablo & Ian D23 Shipping
Mariela sends us a note … thanks for ALL your hard work Mariela, Pablo & son Ian. If you got an order from them, you can see their great adventure …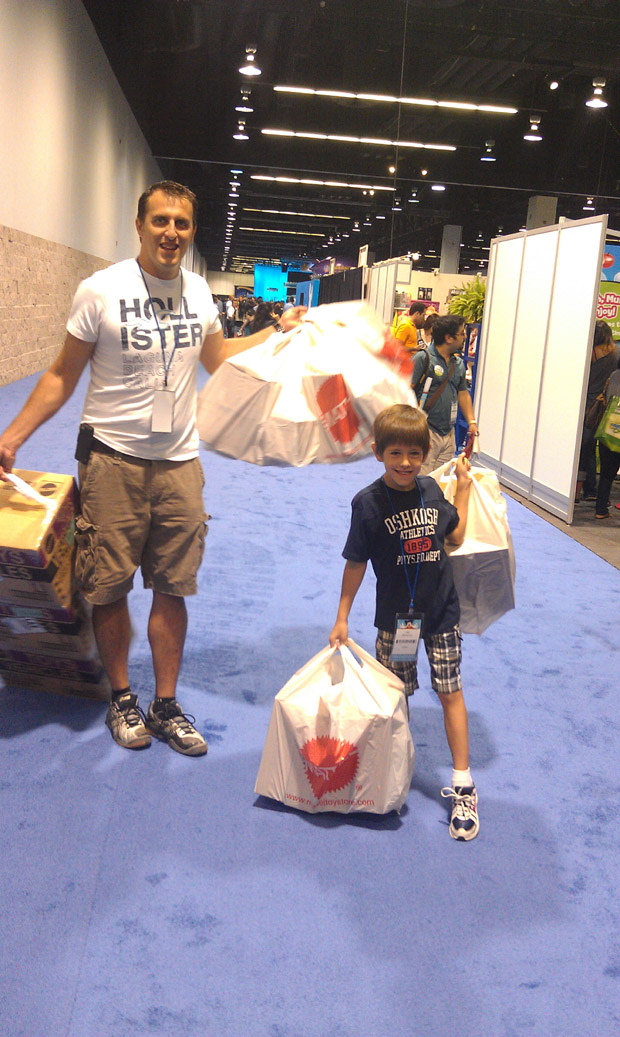 DAY ONE: Sure we can pick up an extra Finn … or 105 of them … and of course, thanks to their photos of the Chrome LM's – EVERYONE wanted one …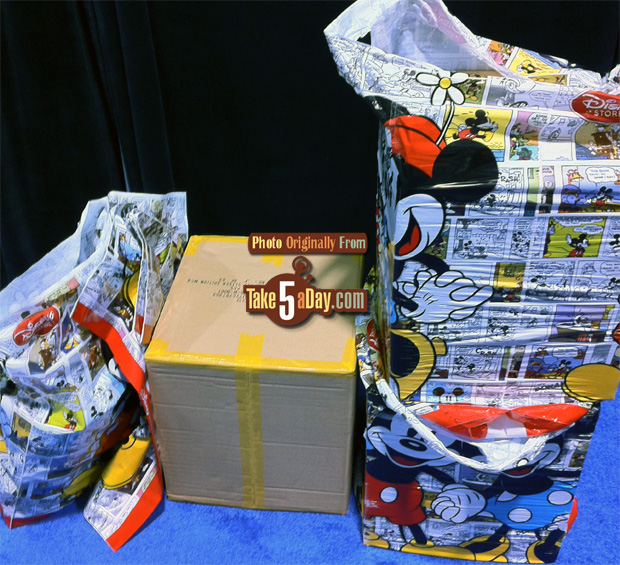 Then the great packing & re-packing for trips to the post office …
And another …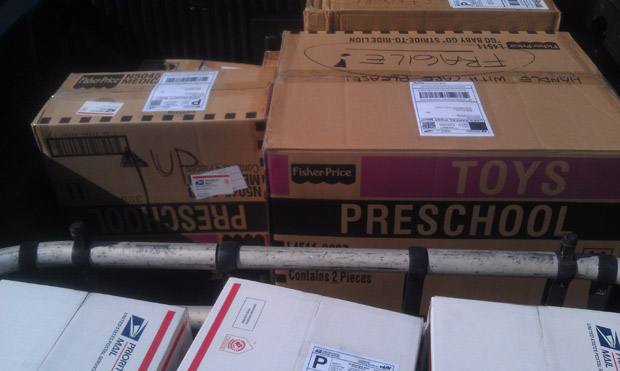 And another …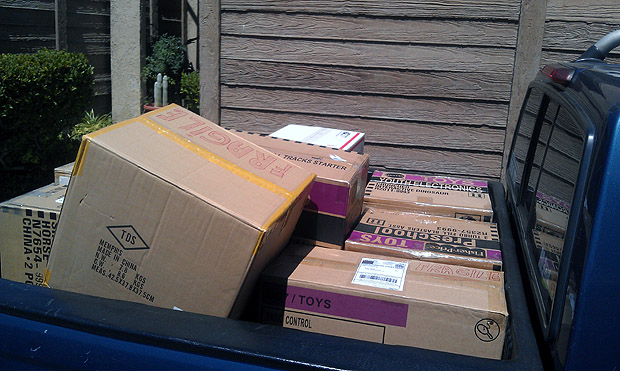 And caption for the next photo – we will need one of these for D23 2013 …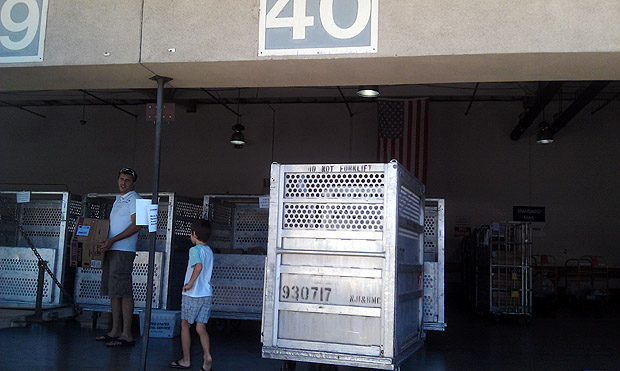 From Mariela:
D23 orders are officially done!! And here are some pictures to entertain some people…
This was our first time doing this and even though it was a hard work, we can't complain because we did it to help fellow collectors, and we truly enjoyed it!
But also couldn't have done it without Kevin (NascarBronco's) help. If we had to manage by ourselves the amount of texts and emails, we were getting through Kevin from all those people, I mean…we would of been crazy in 2 minutes! But not only for that but for: 1, because of the amount of orders, 2, because of the crowed lines and 3, because of Ian been impatience and wanted to do something else, instead of standing in line. But it helped because thanks to him, we could grabbed more limited items 🙂 so thanks to my little boy too!
And also want to thank you Met, for giving us a couple of helping hands carrying those heavy bags from Disney Store, like 3 times back and forward to the truck…simple awesome!! I take my hat off for the Boss! 🙂
(Thanks for helping me score my Lotsos!)
It was a great experience, and we are ready for 2013!!!
Thanks to all!! God bless..
Mariela, Pablo & Ian
They did even get a chance to actually see part of the expo (and not just the Mattel & Disney Store line)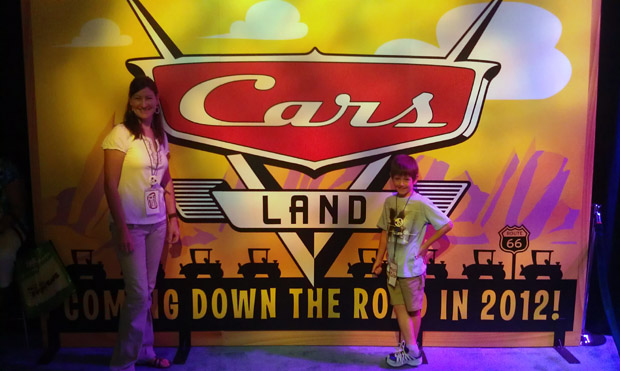 Humm, wonder if Disney will offer something special at CARSLAND opening 2012 …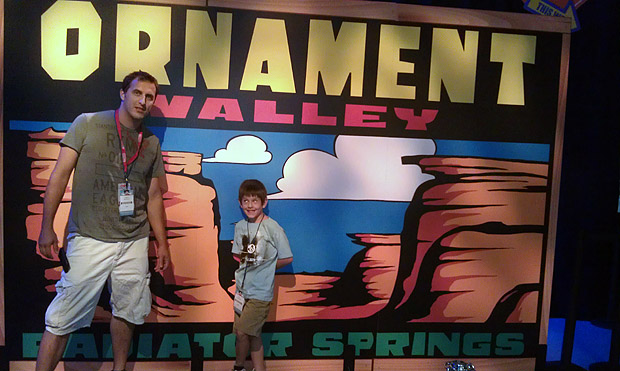 And Ian got to test out the diorama … and learn there was more to D23 than following a tape on the floor and taking a stroll to the garage parking. 🙂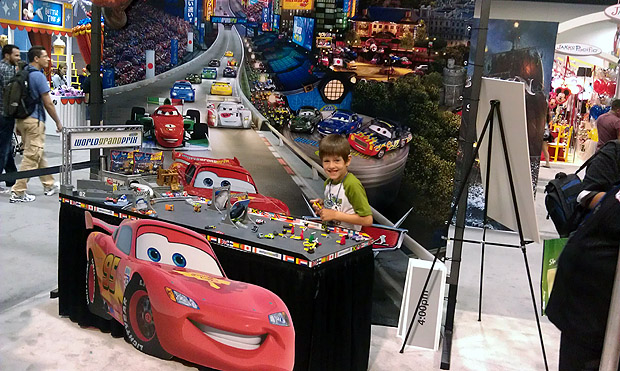 Mariela, Pablo & Ian went all out in lining up dozens of times and making countless trips to score all your goodies so thanks and thanks. we owe you big time! Thanks!


metroxing

4 September 2011

Disney Pixar CARS 3, Mattel Disney Pixar Diecast CARS 3


19 Comments