Home
»
Disney Pixar
,
Disney Pixar CARS 3
,
Disney Store
Disney D23 Expo: The Great Mariela, Pablo & Son TakeFive Adventure
Mariela, her husband Pablo and son basically spent the show shuttling between the car park …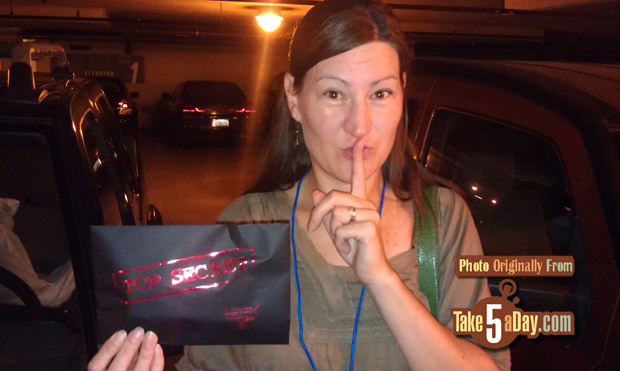 … and here …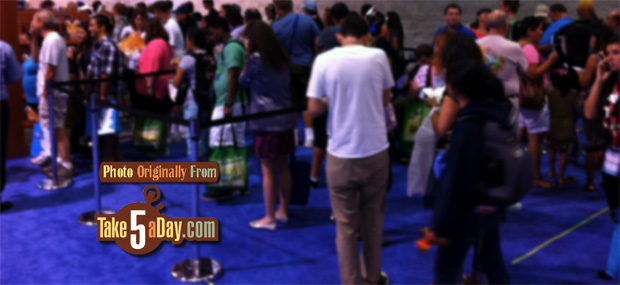 Yes, this is the line to get into the Disney Store.
And this by far the shortest line as I took this photo around 1:00 PM when they had pretty much sold out of everything exclusive.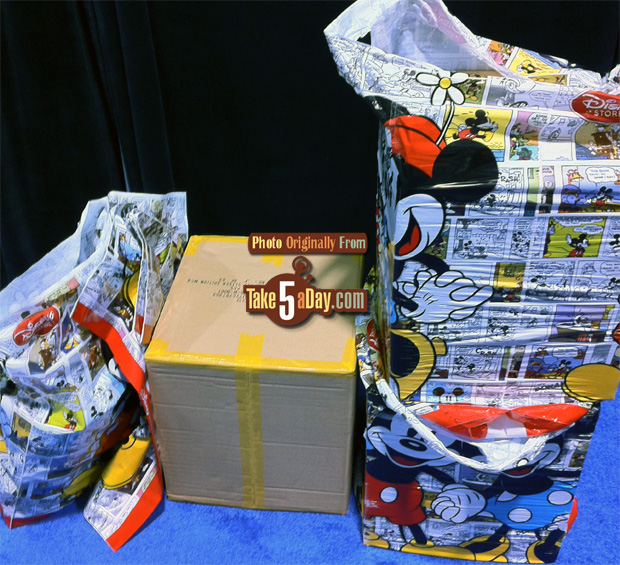 This is just one of 4 schleps they made to the car and this is just from 10 AM to 1 PM ON SUNDAY! (that's 4 Chome LM's in each large case there) so if anyone wants to complain about ANYTHING regarding your order, I'd like you to drive out to the show, stand in line repeatedly, keep checking their phones for orders incoming and then hand carry everything out to the garage. Their son didn't question why mom & dad needed to corner 20%? of the world's supply of chrome LM's. 🙂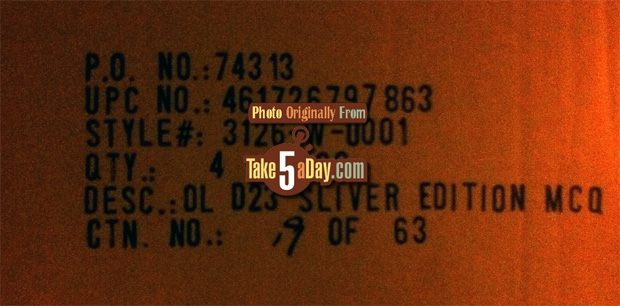 The Disney person I spoke to said only 250 were at the show and this box seems to confirm it. I guess the official name is "D23 Silver Edition McQueen."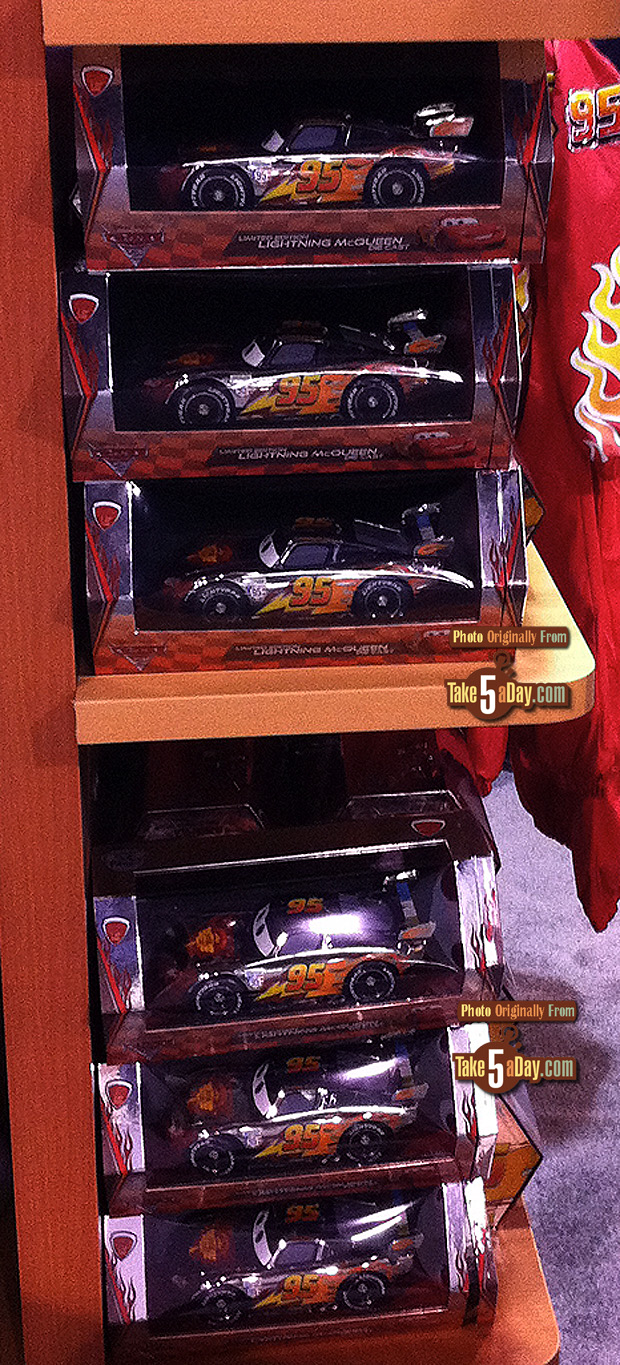 BTW, Mariela talked them into selling them the cases so you are getting boxes right out of the carton!
So, there were a handful left on the shelf by late afternoon.
BTW, so not only did they help T5 members corner 10-20% of the world's supply of D23 LM's – they found time to take great pics …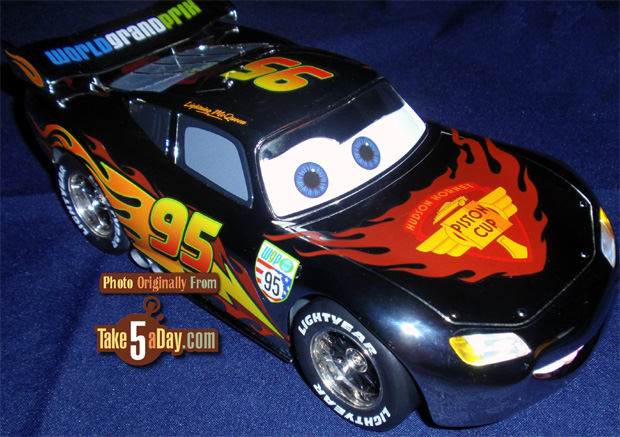 And since they opened one up, that further reduces the worldwide supply by .04% 🙂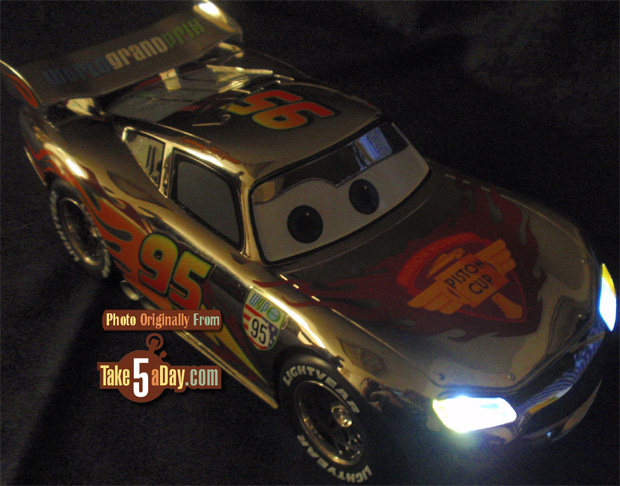 Yep, he lights up!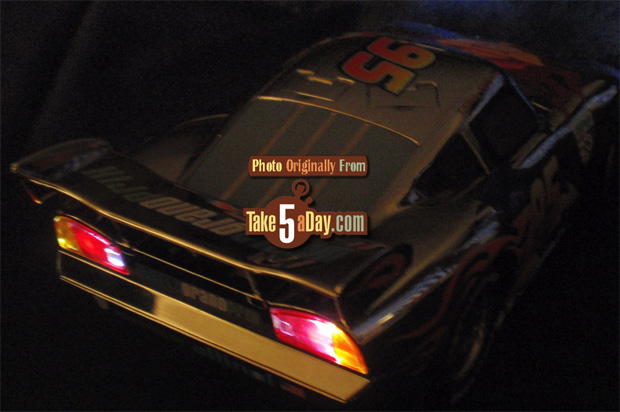 And back!
Great details – even lift up roof flaps – you hardly ever see that!
(roof flaps help keep a race car from launching when going sideways or backwards).
Super sweet details! When you lift off the undercarriage to get to the battery compartment … or for true geeks to add a wedge … 🙂 (anyone selling a tiny wedge?)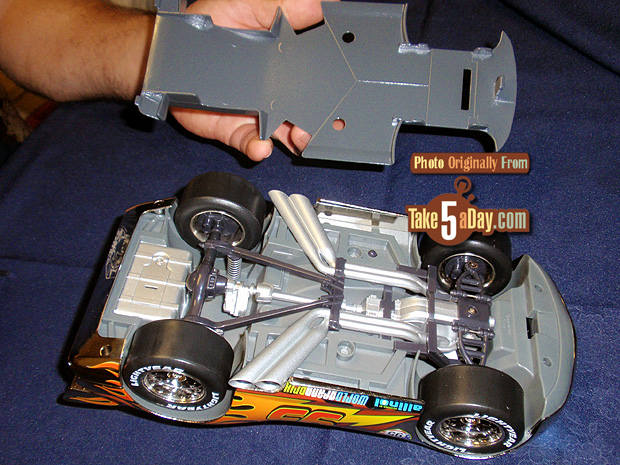 Or the cute but cool detail of placing the diecast battery in the gas tank! Nice!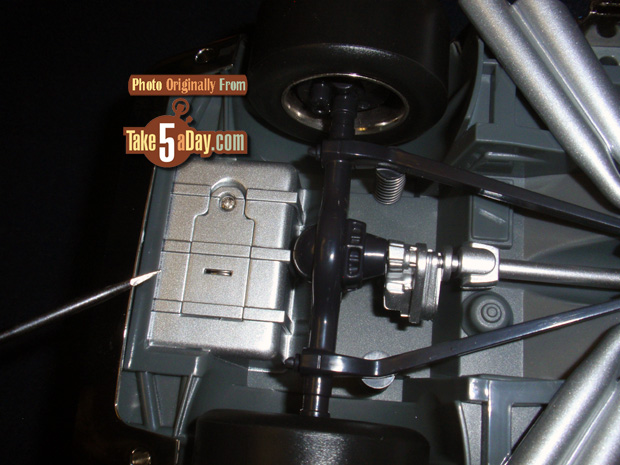 So, thanks, Mariela, Pablo & Son for all your hard work! Let's see, they bought 500 CARS for you guys, stood in line for 3 days, took a dozen detailed photos for you guys … and now are at home busy packing your stuff. We may owe them one of those carriages where we carry them around for a few days.
Get your Paypal shipments in to them! Good luck finding another one.
Thanks again for doing all the hard work!

metroxing

22 August 2011

Disney Pixar, Disney Pixar CARS 3, Disney Store


27 Comments