Home
»
Design
Running With the Bulls in Pamplona? Get the Right Shoes.
If you're planning on running with the bulls in Pamplona … be sure and get the right shoes … The Five Ten Atlas Pamplona …
Designed for the annual Running of the Bulls in Pamplona, Spain, our new Atlas is designed for channeling your inner matador. When your adventures require speed, surefootedness and agility, there's no shoe like the Five Ten Atlas with an all new midsole, slip-lasted with a thin piece of EVA to create an absurdly comfortable, ultrastable, lightweight midsole.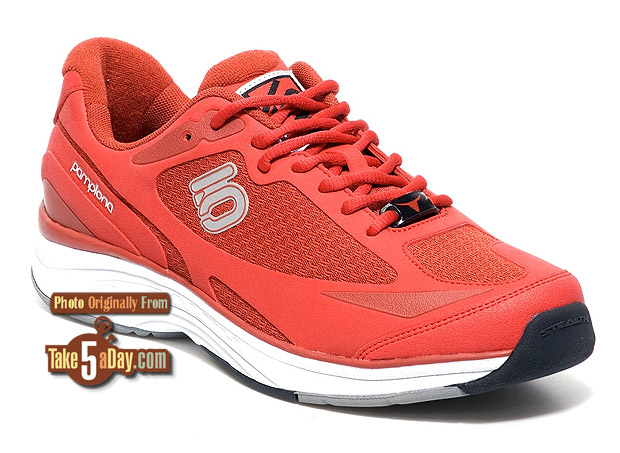 I guess it's a good idea to wear red shoes?
You missed this year's running – darn … but you can train for next year. Here's everything you need to know about the Festival of San Fermin as the Bull Running portion is only a small part of the festivies but of course, you knew that. If you're going next year, be sure and mount a camera on various parts of your body. Here's a map in case you want to practice.
Though apparently some dude wants to do it in Scottsdale – all he needs is more insurance …