Home
»
Disney Pixar
,
Disney Pixar CARS 3
,
Mattel Disney Pixar Diecast CARS 3
Disney Pixar: Blu Ray & DVD Box Sets Coming + Kmart
While the John Lassetire + Jeff Gorvette 2 packs are out in Australia, it's still impossible to tell if the Cars Director's Edition DVD Box Set John Lassetire (diecast) will be different – I suspect it will be but ???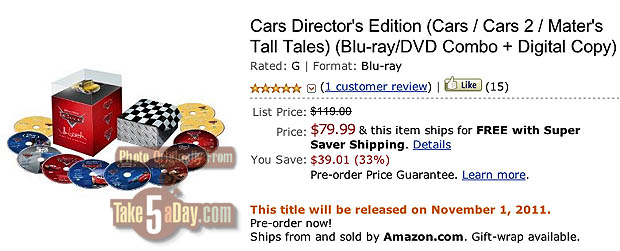 Remember that with Amazon, you can easily cancel a pre-order a few days beforehand by just signing on and click CANCEL. No harm, no foul.
They are also bringing back the $7 deal – buy this set and another Pixar DVD from THIS LIST and get $7 off.
Not included in the $7 off deal is the cool looking Lion King 3D Trilogy Box Set …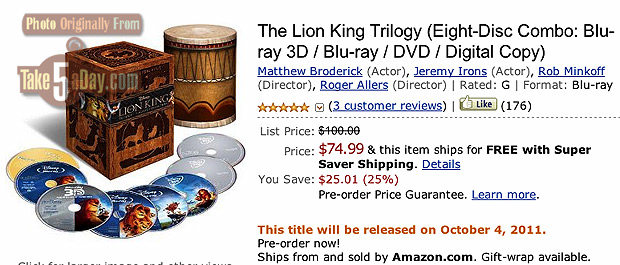 And if you have a 3D TV and enough glasses to go around 🙂 , all three Toy Story's in 3D is also coming … (the same day CARS 2 in 3D).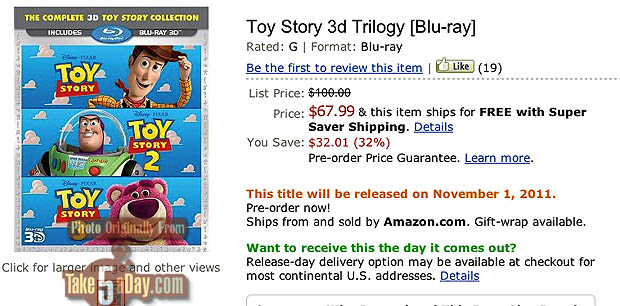 If you don't have a 3D TV, then this Toy Story Ultimate Box Collection set from last year (just a few left) is the way to go.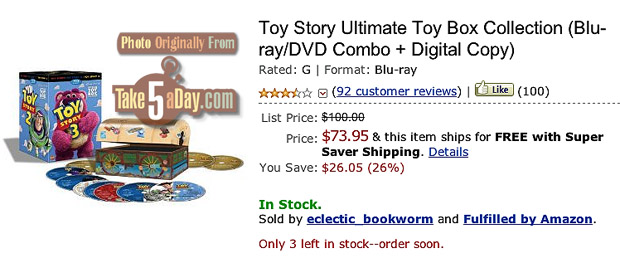 And hey, looks what's still left over at Kmart, the Collector Event 20-Pack …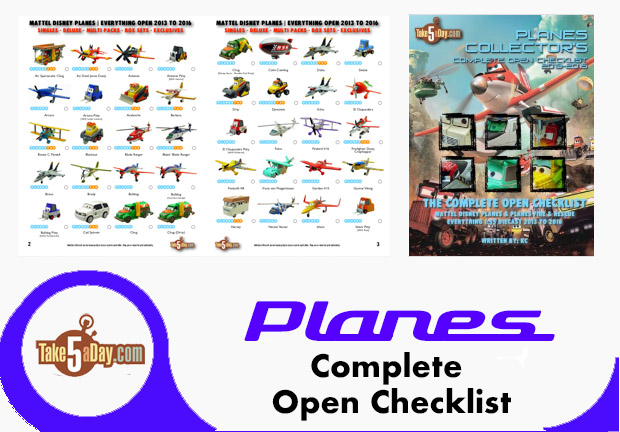 metroxing

30 August 2011

Disney Pixar, Disney Pixar CARS 3, Mattel Disney Pixar Diecast CARS 3


10 Comments