Home
»
CARS
,
collecting
,
Retail
Free CARS 2 Backpack With $10 Purchase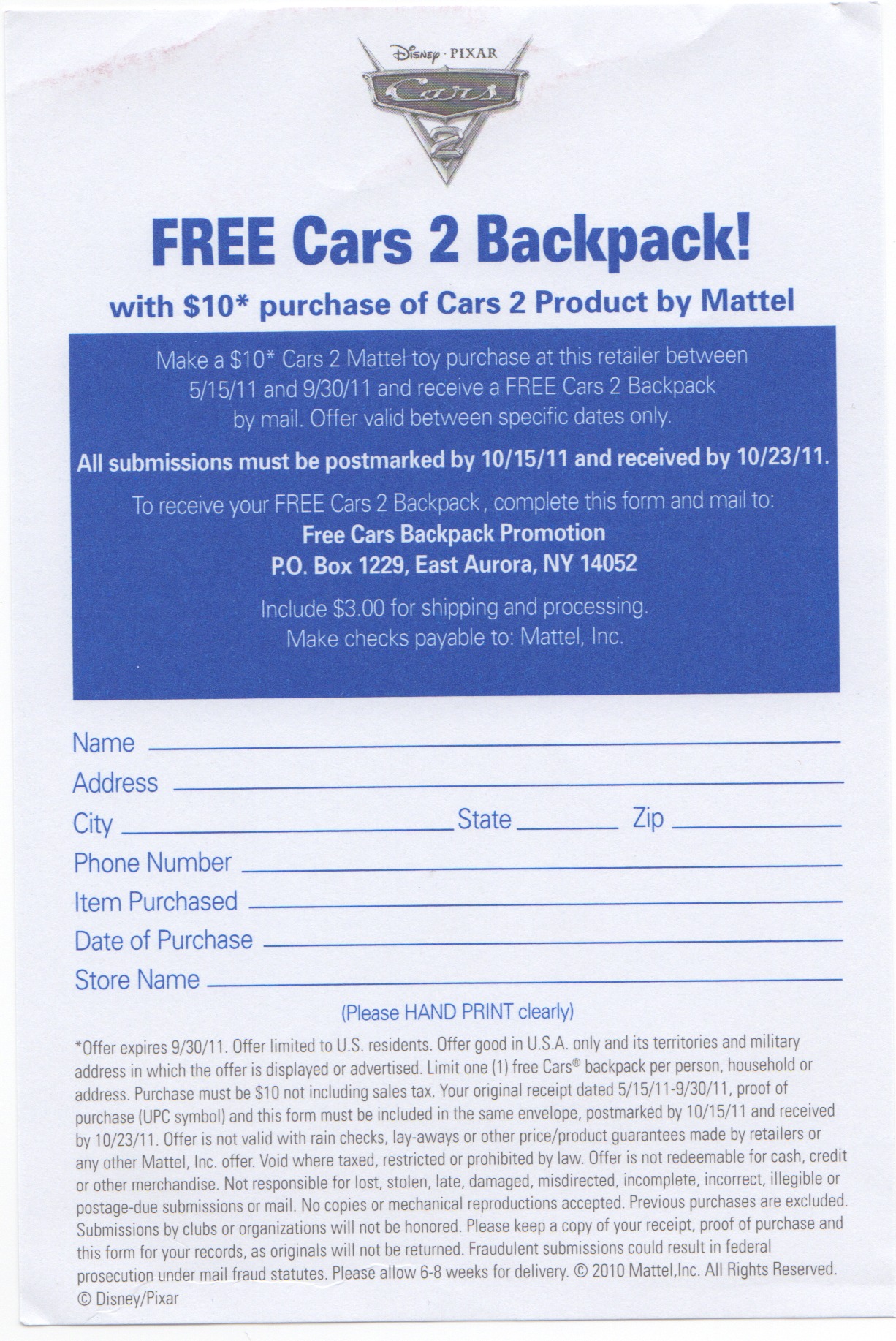 So I was digging through the seven (yes, seven!) master cases at the Kmart Collector Days this weekend looking for some extra posters for some of my fav-O-rite readers on Take5 when I saw a pad with an offer and grabbed it for later reading.
Turns out that Mattel is offering a FREE CARS 2 backpack with a $10 purchase of CARS 2 product!
The form above doesn't specifically say "Kmart" but "…this retailer" so I gotta wonder if these are popping up elsewhere around the U.S. retail space.  Anyone else see these forms before?
It may be possible this is the same backpack offer Metro talked about here.
Certainly beats hoofing around looking like this: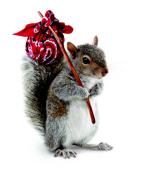 While not entirely FREE (what is?), the backpack is $3 for postage and handling along with your ORIGINAL receipt (keep a copy!), the UPC symbols of the CARS 2 product purchased, and the completed form above.
The deal is good on purchases from 5/15/11 – 9/30/11 and must be postmarked by 10/15/11 and received at Mattel no later than 10/23/11.
Limit one (1) 'free' backpack per person, per household so if you have more than one Take5 Jr running around your abode like me, this makes it tougher but not impossible to accomplish.  I think it is safe to say the Take5 community could outfit a few entire schools from just our past weekend purchases. 🙂
Am I right?
Oh, yeah….I know I'm right.
Viva CARS 2 and Take5!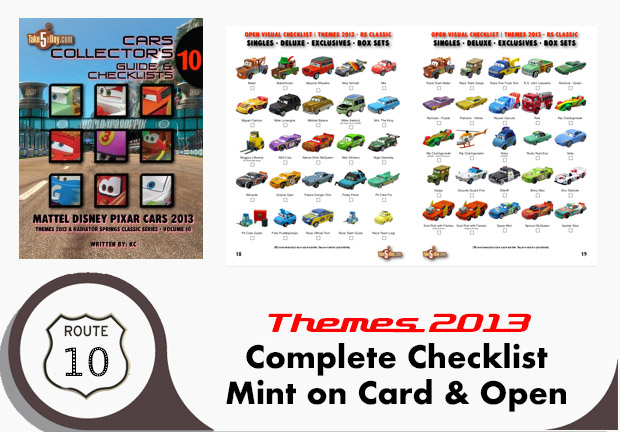 tizmanian

27 June 2011

CARS, collecting, Retail


26 Comments