Home
»
Disney Pixar CARS 3
,
Mattel Disney Pixar Diecast CARS 3
Mattel Disney Pixar CARS 2 Diecast: Toys R Us 10-Pack = Two 5-Packs
The 10-pack is finally out … if you've not bought any CARS 2 CARS, well, it's a great deal as you get a bunch for $44.99 plus two exclusives (the Kabuki Dancers) plus Wasabi Mater – only available in another TRU 5 pack.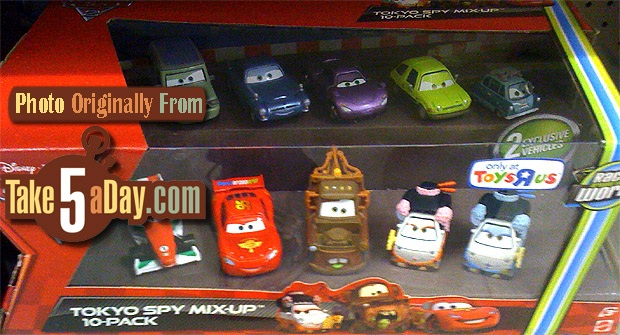 But if you've been opening all along … it is not exactly the deal of the century.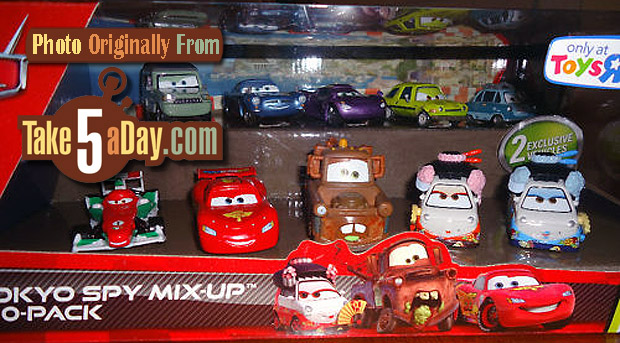 Thanks for the nice pics, Francis C.
Now you're asking – hey, what's up with the headline – what does it mean?
D'uh … 10 = 5×2 … what does that have to do with anything?
Well, in case you thought you might outfox Mr. Matty, the Kabuki Dancers are coming in a 5-pack … well, two to be exact.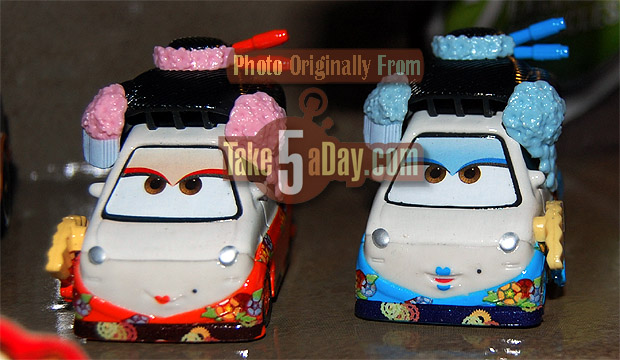 Thanks for the great close up pics, "BMW."
Funny, how that worked out that way (well, not haha funny).
Yes, the next 5-pack is this:

Well, you do save slightly as I believe the 5-packs are $18.99 so if you can hold out, you save a few bucks … though of course, the rest of the pack is not exactly new new though in theory, there should be an exclusive and if Kabuki Dancer #1 is part of the 10-pack, one of the other 4 is considered an exclusive?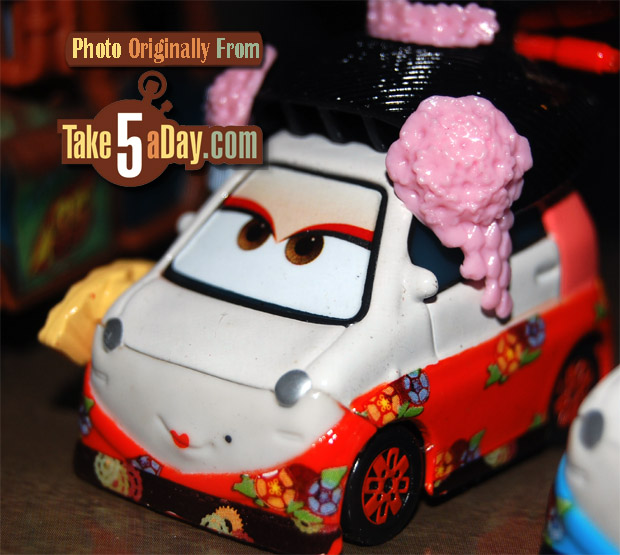 They are really nicely done.
Presuming the dancer on the right is Kabuki Dancer #2 (yes, they have names but the future list is just that – a list and just calls them #1 & #2).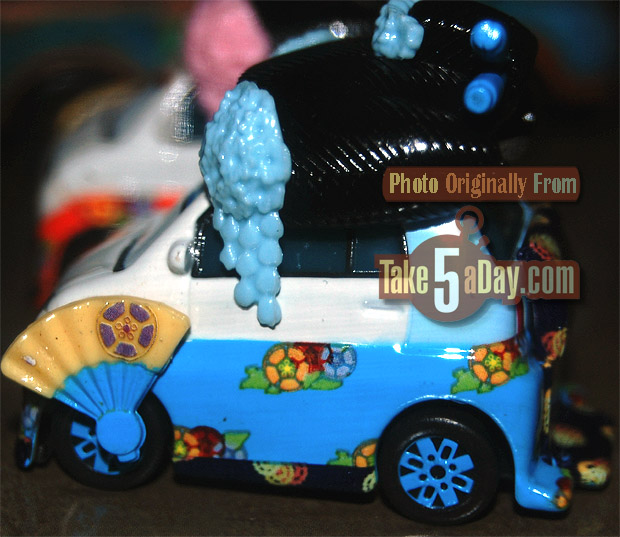 Yes, Kabuki Dancer #2 is coming in October in a separate and DIFFERENT Tokyo Box Set.*
* I do NOT know 100% if the dancer #2 is this one.
It's also unknown what the other 4 CARS of that 5-pack is other than it's TOKYO SOMETHING.
There is also an Italy Race Box Set – Francesco's mother is the exclusive?
So, Scenario A is that if you can wait until October, you can save a few bucks to get both Kabuki Dancers by buying the 5-Packs … and more if they go on sale for $15.99 again.
Scenario B is if Kabuki Dancer #2 in the listing is NOT the blue one and a third Kabuki Dancer, then the grand plan is not so grand.
Good luck!
Fram Motor Oil came up the with the slogan – you can pay me now or PAY me later … which is very fitting here.


metroxing

28 June 2011

Disney Pixar CARS 3, Mattel Disney Pixar Diecast CARS 3


73 Comments