Home
»
Disney Pixar
,
Disney Pixar CARS 3
,
Mattel Disney Pixar Diecast CARS 3
Mattel Disney Pixar Diecast CARS 2: New 2-Pack & Updated Checklist
A new 2-pack has arrived. It is not an exclusive. Race Team Fillmore with Lightning McQueen with TRAVELING WHEELS.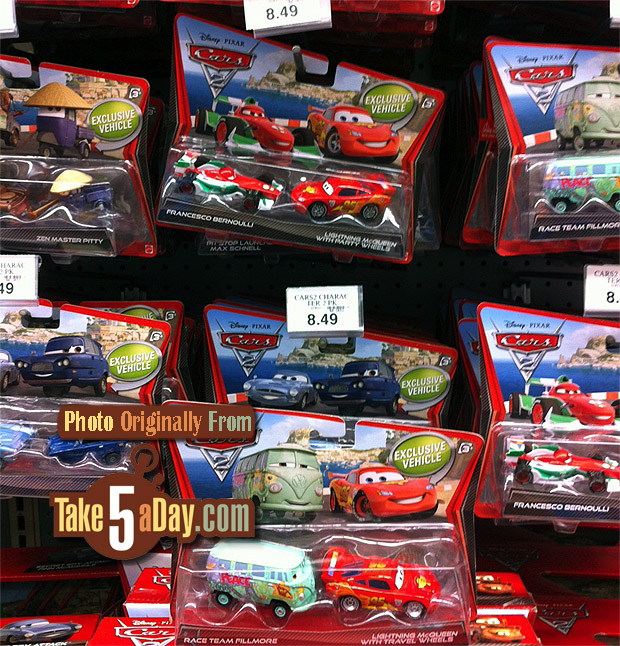 (NOTE: This is NOT the 2-pack exclusive to Kmart, that is Race Team Fillmore WITH HEADPHONES).
The "Wave 1" checklist has been updated to reflect the oversized-Deluxe listed as they are scheduled in the next cases – though unsure as of now exactly due to release but listed here anyway to be safe.
There are still WGP racers not listed as singles yet (such as Lewis Hamilton) as he is not scheduled for release until way after the film opens so for now, we'll just call everything released prior to June 24, 2011 as "wave 1."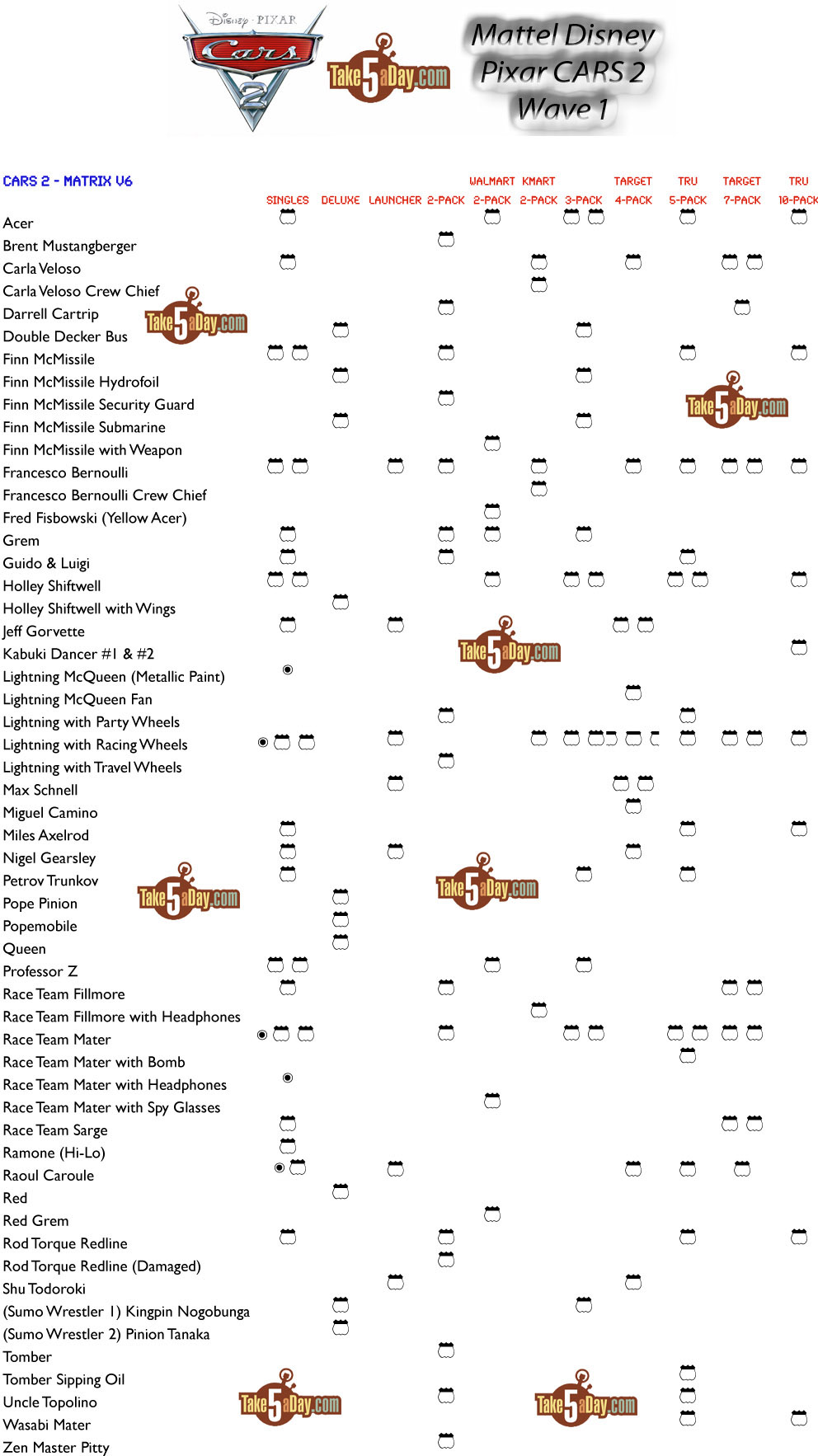 This chart is shown on this page as a smaller size, if you open it by itself or drag off to print, it will be at its full size.
The round dots represent exclusive CARS released as puzzles or as a game piece.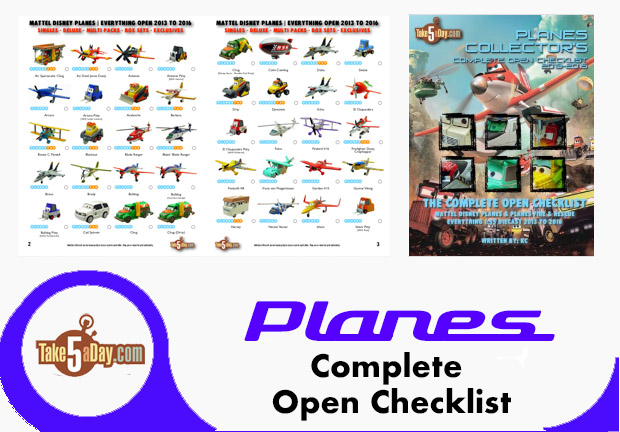 metroxing

31 May 2011

Disney Pixar, Disney Pixar CARS 3, Mattel Disney Pixar Diecast CARS 3


26 Comments