Home
»
Disney Pixar CARS 3
Disney Pixar CARS 2: Disney Stores CARS 2 Products Online Today
The first two CARS 2 CARS available online in the "premium" box are Francesco …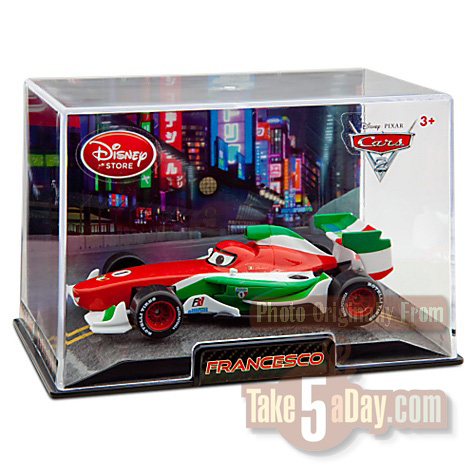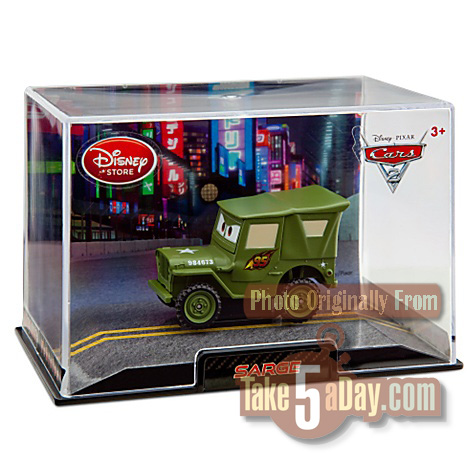 You can click on the text link or the photo to go the Disney Store online.
For those unfamiliar with the Disney Store diecasts (@1:32 scale), you can read our recap post from a while back.
Presuming not much has changed, these are solid, solid metal diecasts and nicely done – and the display boxes are nice – allowing you to stack them. The premium display box versions are normally only available at the relaunched Disney Stores.
The most interesting other item is the Tokyo Spinout Set. They make no mention it's a pre-order and won't ship for another month so let us know if you order it and it shows up in a few days. 🙂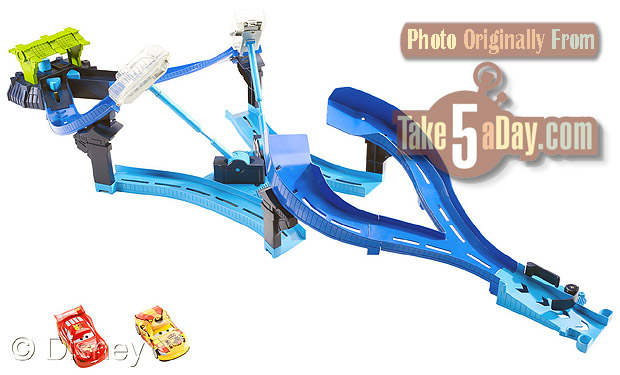 "Speed, jump and spin with the Cars 2 Tokyo Spinout Track Set and be part of Lightning McQueen's stunt defying race. Load up two Cars vehicles into the set's dual launchers and the action begins! Watch as the launched Cars vehicles race toward the elevated spinning platform attempting to be spun high above the roaring river below and speed to safety. Only one car can claim victory while the other gets spun out of control and off the track."
NOTE: The included McQueen is plastic NOT metal diecast. Most 1:55 scale CARS should work on this track.
"Steve S." sends along a pic of the box art – nice.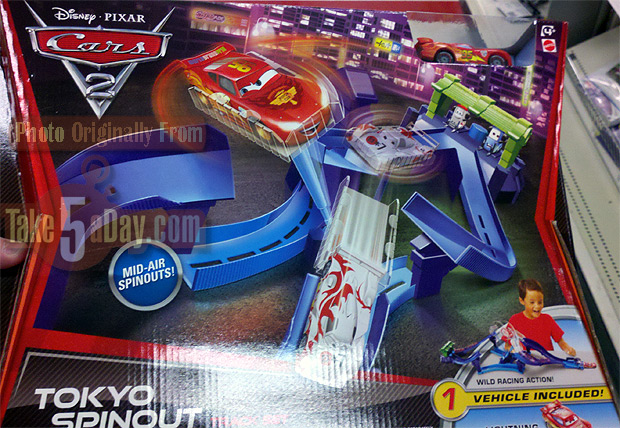 New CARS 2 Kids PJ's are on sale at 2 for $14.50.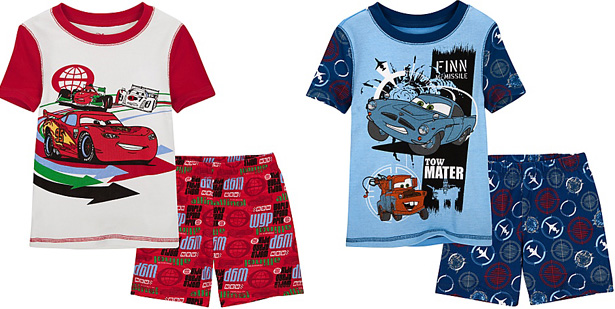 Or lots of cool new t-shirts (kids only) – 2 for $18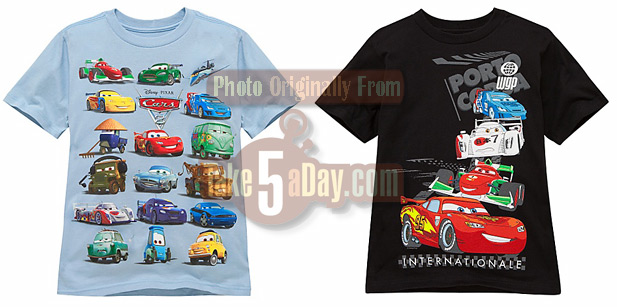 Plus, all CARS 1 Disney Store diecasts are $4 each.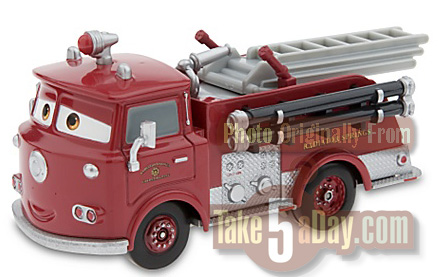 Cute plush … (sale – 2 for $20)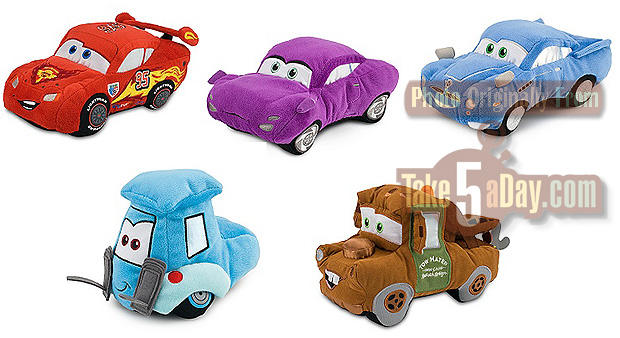 And some great looking backpacks & lunch boxes …

(thanks for nice pics, Nikko).
Also art supplies.
Lots of the Toons diecasts are on sale also – you can check all the CARS items here.
Free Shipping $75+ with coupon code: SHIPTODAY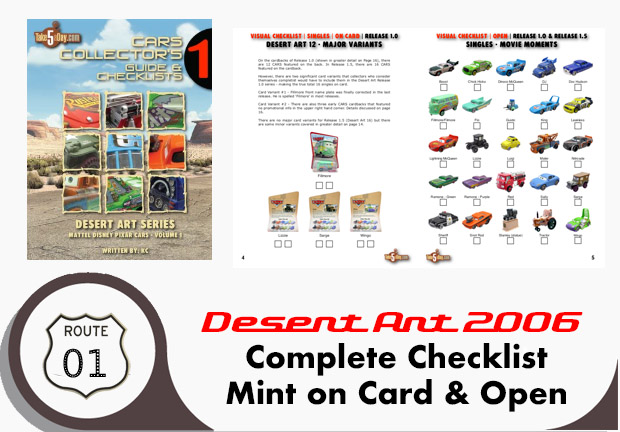 metroxing

18 April 2011

Disney Pixar CARS 3


23 Comments