Home
»
comics
,
Disney Pixar
,
Disney Pixar CARS 3
Disney Pixar CARS 2: Marvel Disney Pixar CARS Comics Magazine Pre-Order
A few months back, we reported that the CARS Comics were moving from Boom Studios to Marvel – not a huge shocker since Disney bought Marvel.
The new comics and magazine are up for pre -order … first the magazine …
"Each issue of the magazine contains 96 full color pages of content, including a mix of brand new stories, classic adventures, puzzles, games and more. Featuring characters from Disney/Pixar's hit movies Cars, Cars 2, The Incredibles, Toy Story 3, and more, DISNEY•PIXAR PRESENTS will be available at bookstores, retail chains, comic stores and more. The series debuts with DISNEY•PIXAR PRESENTS: Cars Magazine #1."
Note: the comic and story is a re-print from the Boom Studios CARS comic. The other material (puzzles, games, etc …) might be familiar to international CARS fans as several European countries & Turkey have had a CARS magazine for years.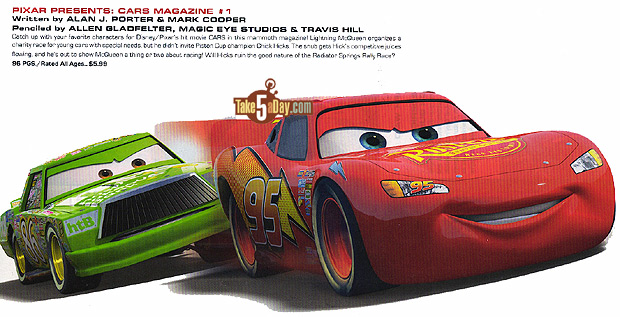 If you want to pre-order – or if you're not sure if you can find a copy, you can even save 20% from TFAW.com. It's scheduled for May 25, 2011.
If you prefer to order from your local comic shop, here is the ordering code & info: MAR110632 – PIXAR PRESENTS CARS MAGAZINE #1
Magazine Issue #2 will be out on June 22, 2011.
You can also pre-order from TFAW.com.
Ordering code for your local store: APR110561 – DISNEY PIXAR PRESENTS CARS MAGAZINE #2.
There will be a comic novelization of the film also …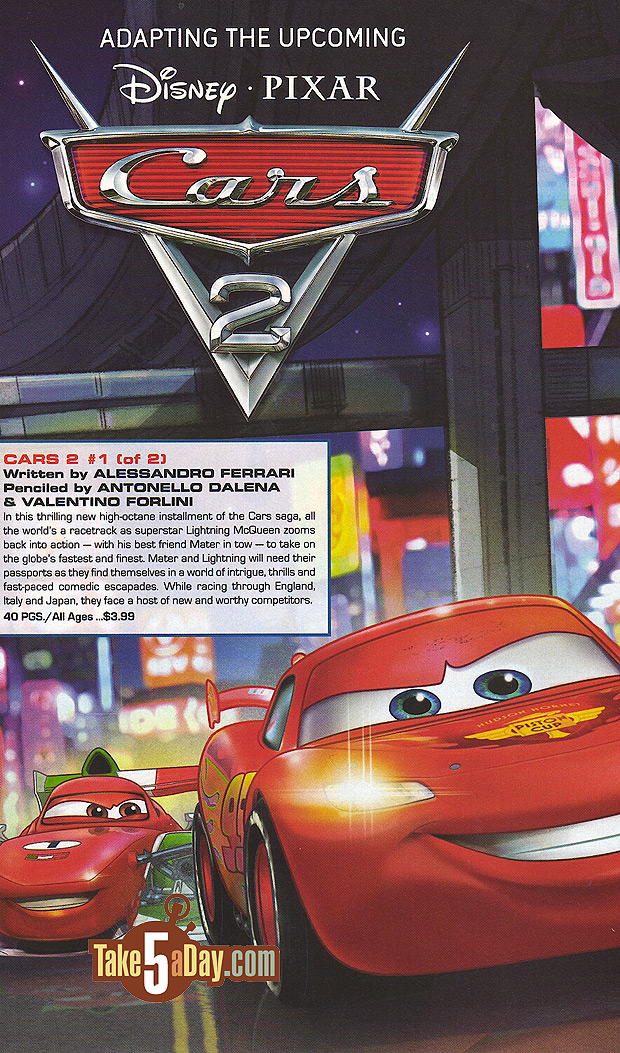 It will also ship on June 22, 2011. It's 1 of 2.
Click HERE to pre-order from TFAW.
To order it from your comic book store: APR110560 – CARS 2 #1 (OF 2).
If you need a comic book store locator.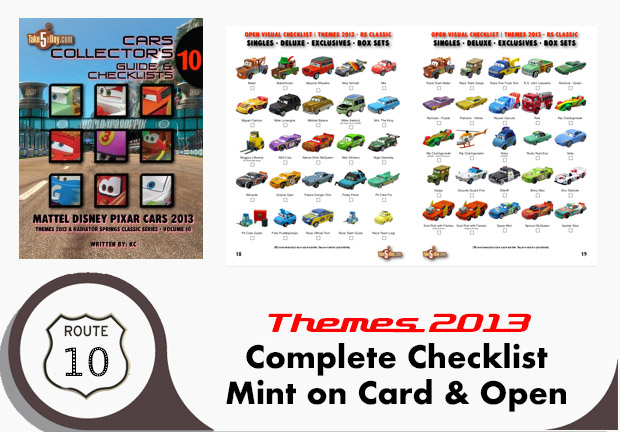 metroxing

12 April 2011

comics, Disney Pixar, Disney Pixar CARS 3


5 Comments