Home
»
check list
,
Checklist
,
Disney Pixar CARS 3
,
Mattel Disney Pixar Diecast CARS 3
Mattel Disney Pixar CARS 2: 3-Packs & Buying CARS 2 Matrix Grid V2
For a while there, 3-packs were listed as a KM exclusive but it's now available to all non-big retailers so as of now, it looks like you won't be able to find them at WM, Target, TRU or Kmart but at all other resellers including most likely, online sellers – the biggest example – Amazon.
Presumably, they are using the current 3-pack box – just updating the art for CARS 2.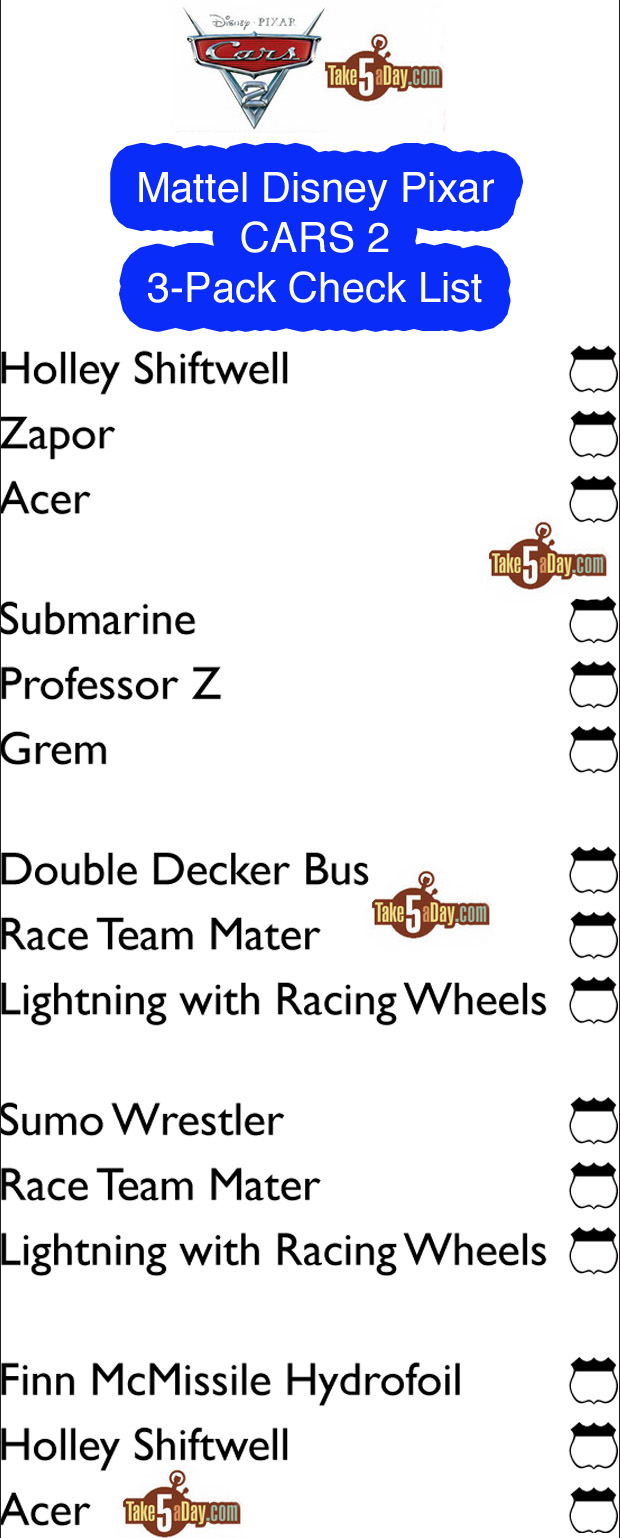 I'm presuming the submarine is this one …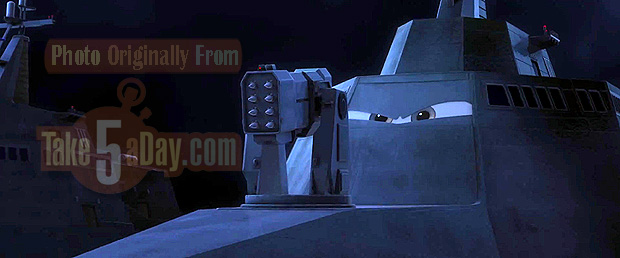 … since it looks every 3-pack now includes a "Deluxe-Oversized' CAR.
I don't know who Zapor is but presumably some oversized minion? Maybe the "evil" plane?
You can generally presume the list order above is the order in which the 3-packs will be released but don't actually bet cash money on it. There is also no set pattern so the last one listed might be out as early as August or as late as October. Or the famous, not at all.
So, the updated buying matrix of singles, launchers, 2-packs, and now 3-packs stands as follows: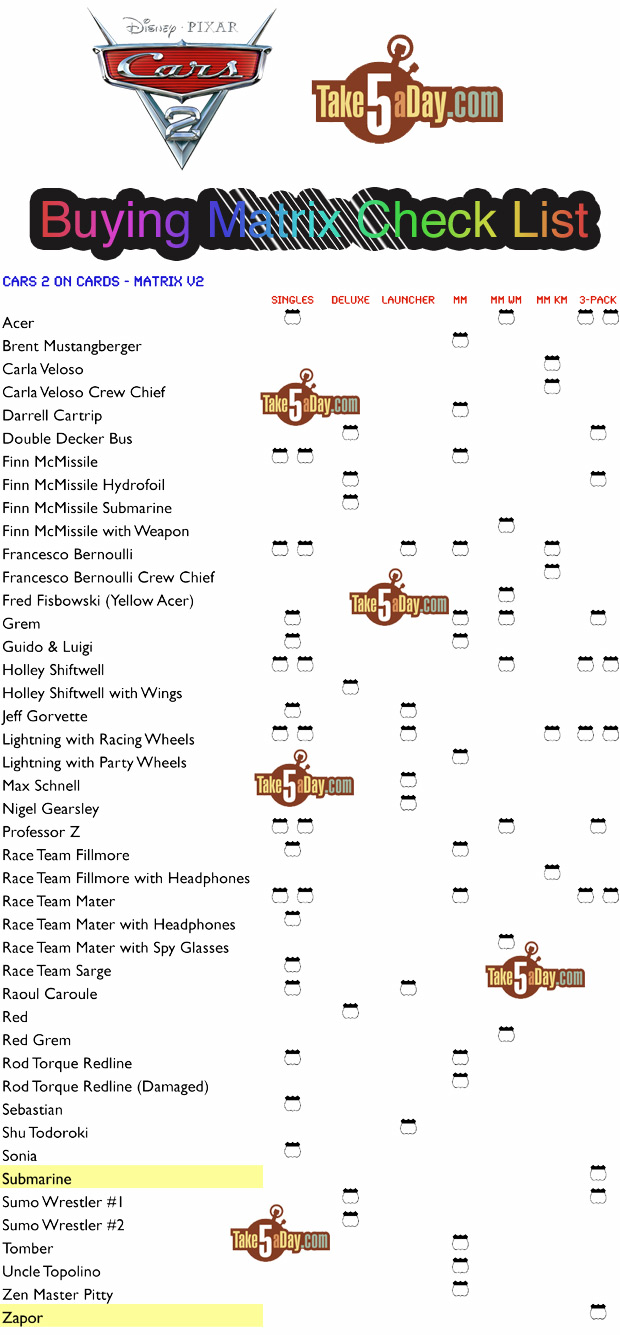 Until they are released, at this point it's hard to say if each release under the "same" character name will feature different eye directions and mouth expression.
The 3-packs with two signs indicates two different releases – again, whether the CARS are the same to another 3-pack or to another packaging is impossible to say at this point. If that doesn't interest you much, you're set for now.
Before you begin doing your math calculations though, two things to note, there are 4-packs, 5-packs, 7-packs, 9-packs and 10-packs to be added … so come back to TakeFive. 🙂
As noted above, the 3-pack release pattern is unclear so while the Finn Hydrofoil will probably be out as a deluxe-oversized by July – the 3-pack one will probably be timed to come out in September, much longer than you can hold out as it taunts you on the shelf and of course, the day you crack it open, it comes out as a 3-pack.
So, you can try your best to spend the least amount of cash but Matty is like a sea siren and you're just a scurvy sailor out at sea too long without run or rations and when the big headed galoot beckons, you'll think she's a mermaid … 🙂
So good luck to you and holding out until you buy it all on sale and with a 50% coupon mint on card – it's possible. You can DO it! You can DO it!
BTW, there probably will be a launch week sale but from the looks of it, every other person is complete already – more for us? 🙂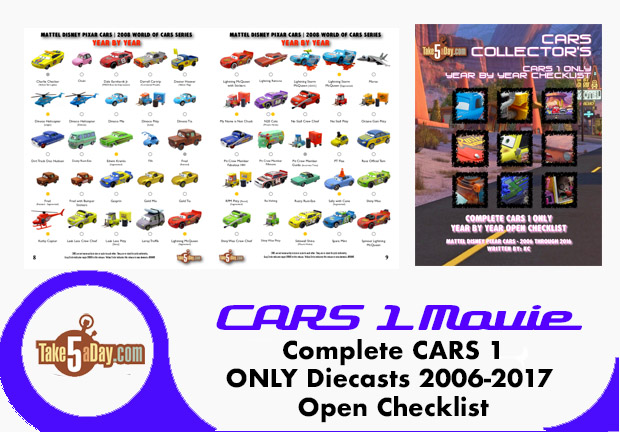 metroxing

13 April 2011

check list, Checklist, Disney Pixar CARS 3, Mattel Disney Pixar Diecast CARS 3


37 Comments