Home
»
Disney Pixar
,
Disney Pixar CARS 3
Disney Pixar CARS 2: Replica CARS 2 Tour – Coming to America (and Canada)
Coming to America (and Canada) – so do the Rebel Dad Gum yell and show us your cute kids!
Jesse G and "Raw," were kind enough to send us some pics of the first tour stop at the Mall of America.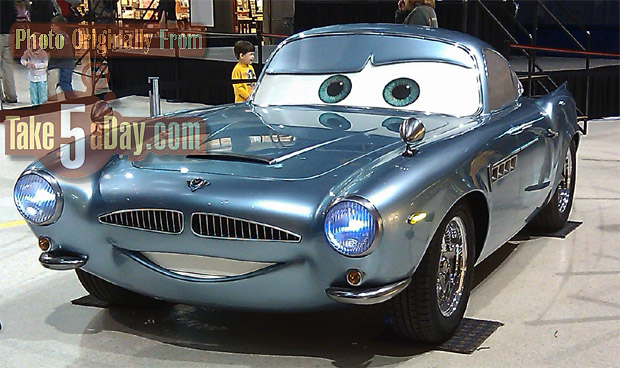 Finn – very cool.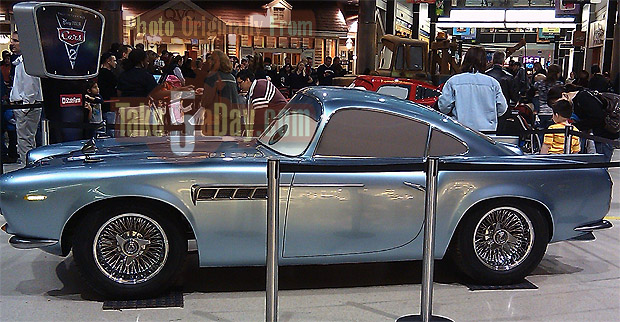 Sometimes X does mark the spot …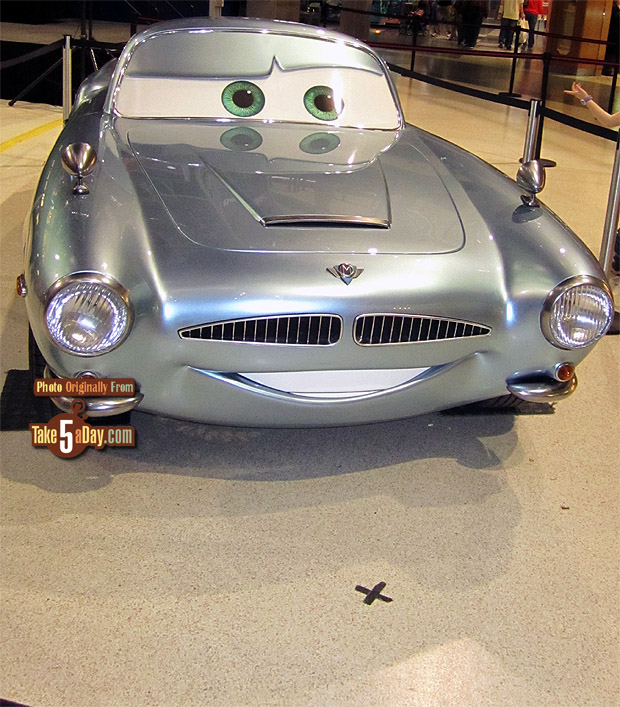 And of course, the 3rd co-star was there …
Hey, why is my bumper all sticky?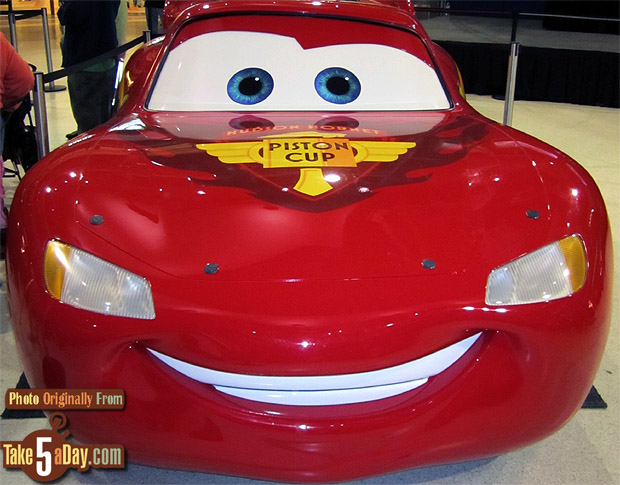 Of course I'm happy, I get 1% gross of all the merchandiscing – even if you buy a Chick Hicks. Haha.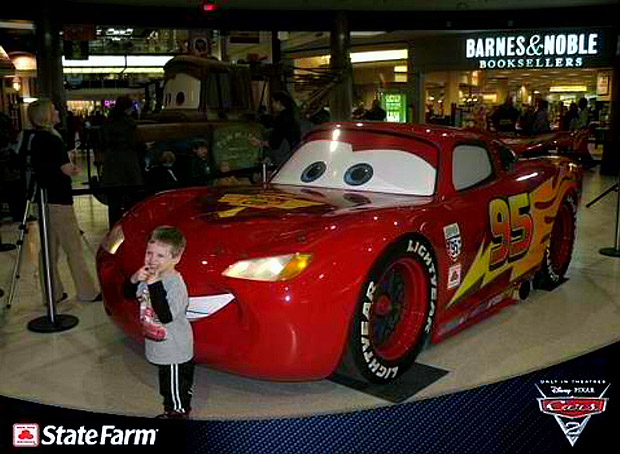 And 'State Farm' will take a free pic for you.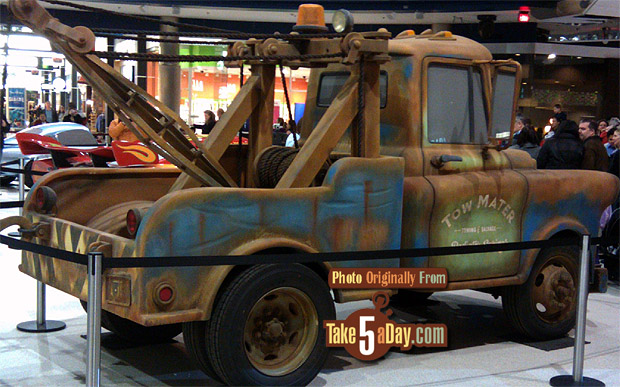 Even 1:1 scale Mater is less metal these days … 🙂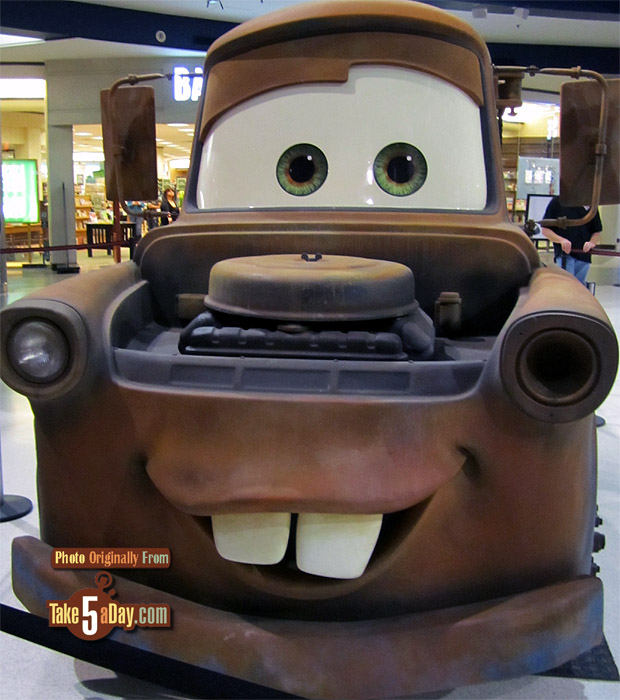 Guess they done thought you wouldn't recognize me if I got the 95 logo plastered on me.
Security!
We have a breach! Takedown! Takedown! Takedown!
Security!
Yes, officer, when I came to mall, I was pretty darn sure I had two front teeth …
Mater could use that 'Find My Front Teeth' App.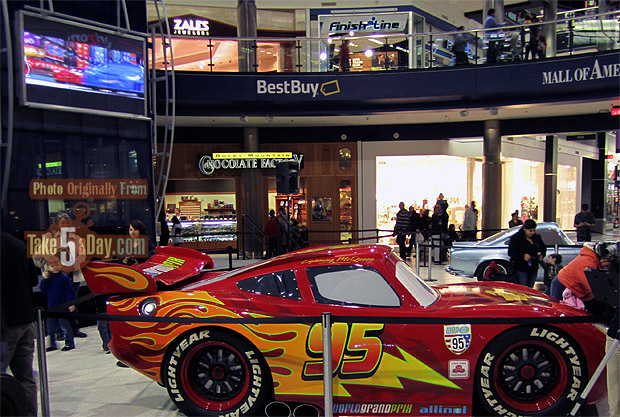 The video wall showing the trailer … were there kids activities? Or maybe not enough room here?
You can find the rest of the schedule in our post from the other day of the 30-city tour.
You know it's good – even Steve Jobs showed up to check it out …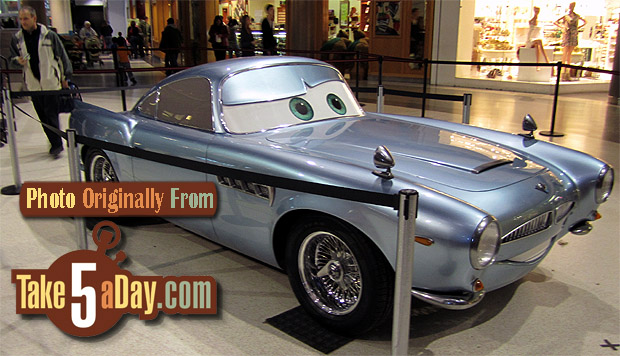 Okay, maybe not … but maybe if you re-read this on April 1st …
Thanks Jesse G & "Raw."
Now – everyone sing …
"Far
We've been travelling far
Without a home
But not without a star
Free
Only want to be free
We huddle close
Hang on to a dream
On the boats and on the planes
They're coming to America
Never looking back again
They're coming to America."

metroxing

26 March 2011

Disney Pixar, Disney Pixar CARS 3


17 Comments