Home
»
Disney
,
Disney Pixar
,
Disney Pixar CARS 3
,
Mattel Disney Pixar CARS
,
Mattel Disney Pixar Diecast CARS 3
Disney Pixar CARS 2: State Farm "Agents on a Mission" Replica CARS 2 30-City Tour Complete Schedule
Finally, a complete schedule …
The 30-city life-sized Lightning, Mater & Finn McMissile replicas started their tour yesterday – Tuesday March 22, 2011 at the Mall of America in Minneapolis …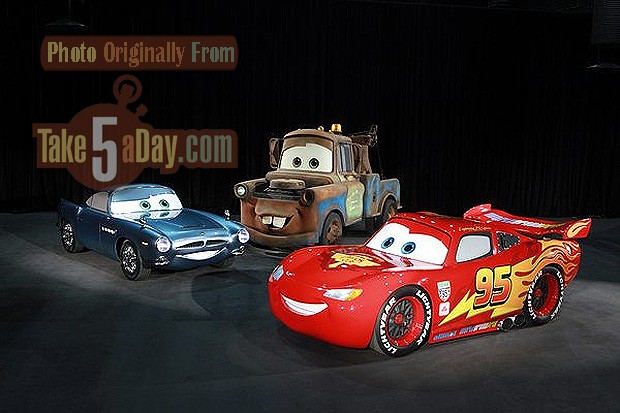 At each event fans will be able to see the "Cars" characters face-to-face as well as see the cars that the characters were modeled after. There will also be a number of "Cars 2″-themed activities, including: a video kiosk, e-photo opportunities, Games & Giveaways.
The city schedule is in this order*: Kansas City, MO; St. Louis, MO (3 locations); Columbus OH, Cincinnati (3 locations including Milford & Florence); Cleveland, Detroit, Toronto, Ottawa, Philadelphia, New York City, Boston, Allentown, PA; Washington DC …
<MAY 15 – CARS 2 MERCHANDISE RELEASED>
Orlando, FL (Disney World – d'uh); Miami, Atlanta, Charlotte, NC (Coca Cola NASCAR); Dallas, Phoenix, Las Vegas, San Diego, Los Angeles (World Premiere) and release weekend – June 24 … NASCAR race in Sonoma CA (Infineon) & one at Pixar in Emeryville.
June 25 is Kmart CARS Day #6 so it's a CARS 2 CARS Weekend!
Check below for your specific city or region – time and place – some locations are still TBD.
* For those who care, they are making more than one set of replica CARS 2 CARS to display … just in case you were worried one might be stolen in a city before it gets to you and they hand you a sketch of what it might look like.
So, send us some pics – get us a poster! 🙂 Anyone go to the Minneapolis event?

Some locations TBD on the schedule have updated info at Disney CARS Events.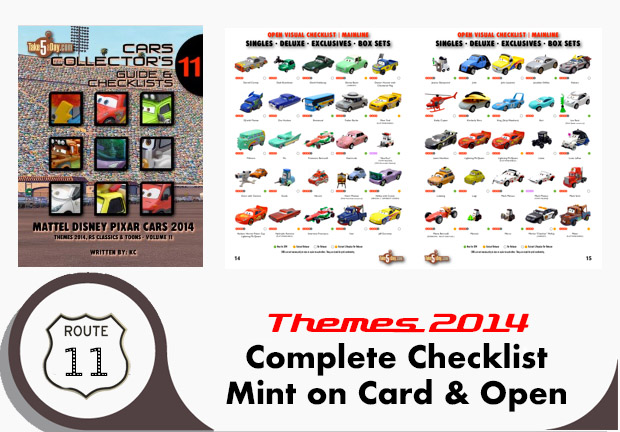 metroxing

23 March 2011

Disney, Disney Pixar, Disney Pixar CARS 3, Mattel Disney Pixar CARS, Mattel Disney Pixar Diecast CARS 3


46 Comments