Home
»
Disney Pixar
,
Disney Pixar CARS 3
,
Mattel Disney Pixar CARS
,
Mattel Disney Pixar Diecast CARS 3
Mattel Disney Pixar Diecast CARS 2: When You Wish Upon a CARS Star …
As our second most famous Mattel Disney Pixar diecast CARS collector, Winston Churchill once said, "Never, never, never, never give up."
Guess who's saying "Hi-Low Ramone" later in 2011 …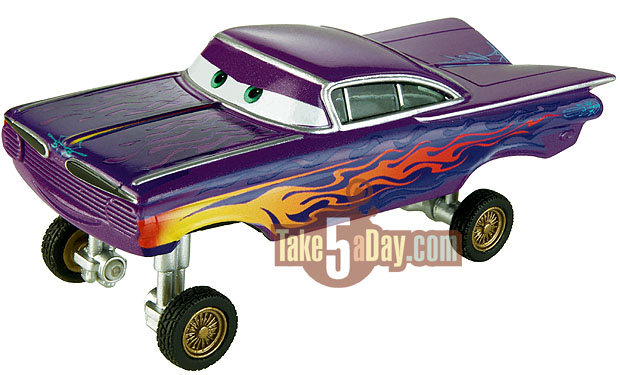 Yep, he escaped the incinerator maw of toys to spring back up later this year. Even better news, he's now mainline and not "deluxe" so he's even an inflation fighter …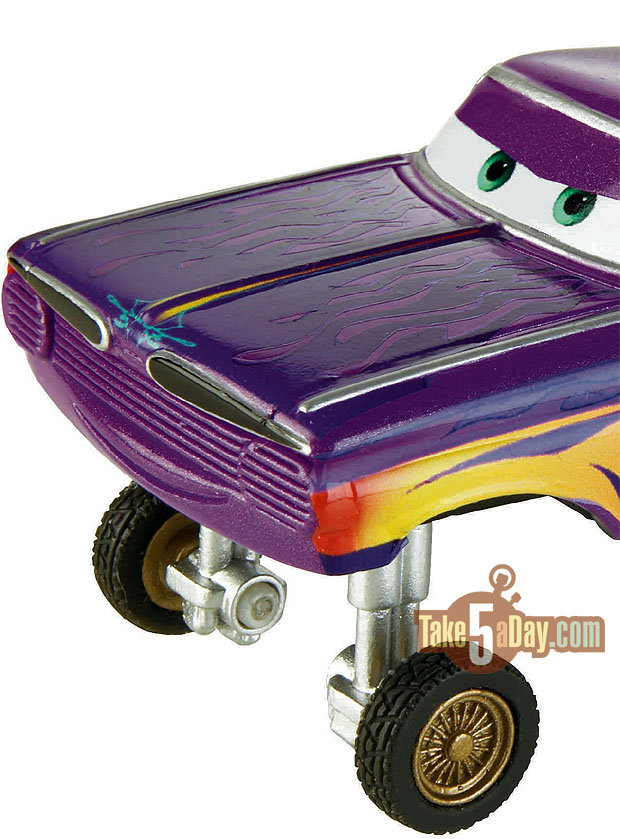 I'm not sure if he'll be in the original purple design (2009 proto photos above) or that new lime green color he seems to be sporting but I'm guessing you'll take him in any color as High-Low Ramone …
And don't call it a comeback, RED, the fire engine will be easier to find – he joins the 'Deluxe' lineup – and it looks like he'll be in the first case or at least released early with the first few oversized "Deluxe' lineup …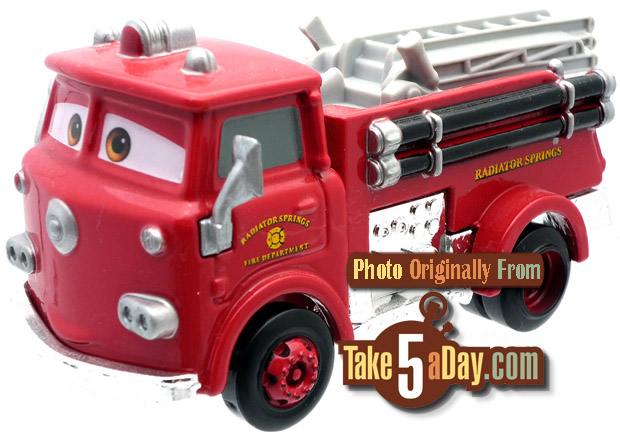 Will he look the same? On one hand, it's hard to imagine the old mold was worn out from 'overuse' but most likely he will get a weight reduction in metal … he is seriously heavy metal and ALL of his back bed area (where the ladder and hoses are) is ALL METAL so it seems likely they will cut there and leave the front cab metal … but they could slice and dice his face like a TV reality star … so it's Red but it might be Red II or SAW II.
Winston Churchill's full quote was, "Never give in, never give in, never; never; never; never – in nothing, great or small, large or petty – never give in except to convictions of honor and good sense" which in Americanese means – don't expect the Apple CAR in the next Kmart CARS Day …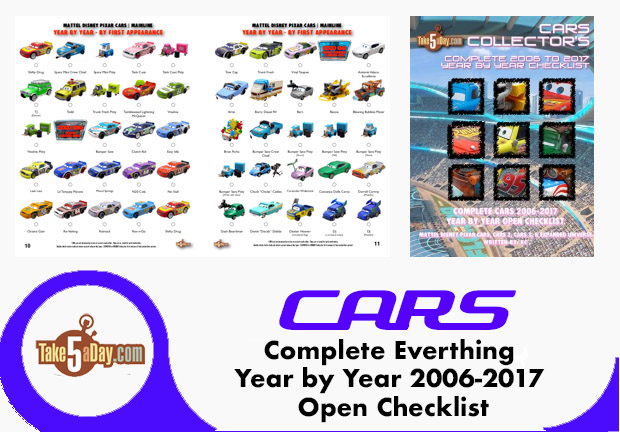 metroxing

26 March 2011

Disney Pixar, Disney Pixar CARS 3, Mattel Disney Pixar CARS, Mattel Disney Pixar Diecast CARS 3


26 Comments