Home
»
Apple Mac
,
Mobile
MacX DVD Ripper Pro: Contest Ends in a Few Days
Just a quick reminder that our MacX DVD Ripper Pro Contest ends in a few days … Enter in the COMMENTS of THIS POST (not here).
But also a quick review of their other video product – MacX Video Converter Pro which converts non-DVD video files to a file formats almost too many to name …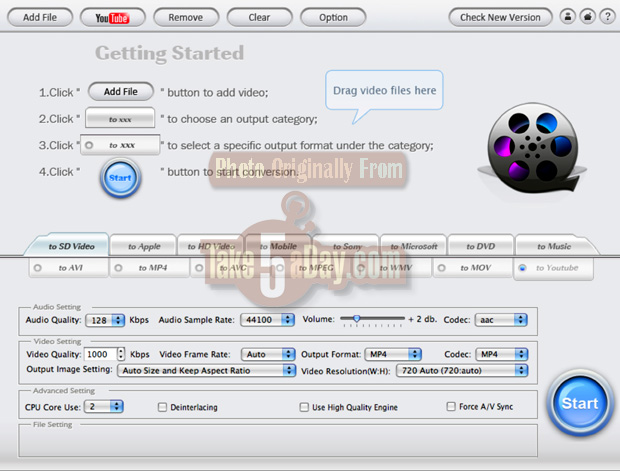 Simply ADD FILE (like a camcorder file) to open or if there's an internet video you want, click on YouTube and paste in the url of the video you want to grab and convert.
Then just click on any of the tabs …
You can make manual adjusts such as if you want a video for your iPhone …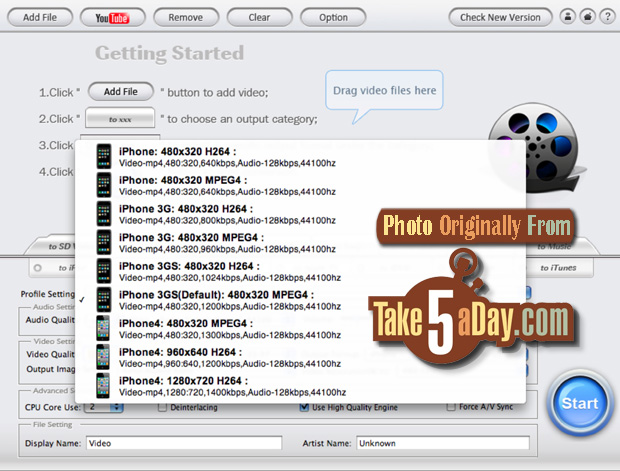 Then just click START and it's done in seconds …
You can see the entire list of video formats and devices you can convert to and from – maybe the most important is the old WMV, WMA or AVI "Microsoft" formats files you might have around.
The best deal is to get it a bundle with MacX DVD Ripper Pro.
Don't forget to enter the contest HERE.