Home
»
Disney Pixar
,
Disney Pixar CARS 3
,
Mattel Disney Pixar CARS
,
Mattel Disney Pixar Diecast CARS 3
Disney Pixar CARS 2: Sheriff (Michael Wallis) Says …
Via Route 66 News
Wallis is "almost positive" the fictional Route 66 town of Radiator Springs will be featured in the beginning and likely at the end. Most of the plot takes place overseas, where Lightning McQueen and Tow Mater inadvertently become involved in a spy caper. Roadies were concerned that Radiator Springs wouldn't be shown at all in the new film.
— For the eventual release of "Cars 2″ on DVD and Blu-ray, Pixar is producing a short documentary about the impact the original "Cars" made on the real-life Route 66. Production will begin in the coming weeks, Wallis said.
"(Director) John Lasseter continues to be surprised by the impact 'Cars' has had on the road," Wallis said. "It delights him."
Wallis says he's lobbying to have the Pixar documentary crew visit 4 Women on the Route in Galena, Kan., which displays the original 1951 International boom truck that inspired Mater; and the Rock Cafe in Stroud, Okla., owned by Dawn Welch, who inspired Sally Carrera.
You can read the rest of the interview at Route 66 News.
In addition to these returning characters …
You can add RED to the list even though he has not gotten a "page" and downloads yet.
It looks like Mater & Lightning McQueen will get most of the screen time.
And we know that Lightning's Pit Crew is Sarge, Luigi, Guido, Mack & Fillmore so they will certainly pop in during pit shots throughout the movie.
There is also a shot of "Lime Green" Ramone painting McQueen in his new colors from the TV ad so we know Ramone will definitely get extra screen time.

So, we should probably get some townie scenes where Sally, Sheriff, Lizzie, Red, Flo & Ramone will be on screen or just in some flashback? … and like Michael Wallis says, they'll most likely return home at the end so Mater can say, "you was there," before we get hints of the next storyline where the DeLorean comes flying in … 🙂
And I'm sure somewhere in the middle of the film, Lightning & Mater will reminisce about Doc Hudson … and/or how the Piston Cup is now named the Doc Hudson Piston Cup.
Of course, for diecast collectors, the question will be whether there will be releases of Lightning in his CARS 1 look? And Mater, Guido, Luigi, Fillmore & Sarge in their non CARS 2 Lightning Pit Crew Team look (their CARS 1 design & look)?
Do you want all the townies as they always look (CARS 1)? Ready to move on?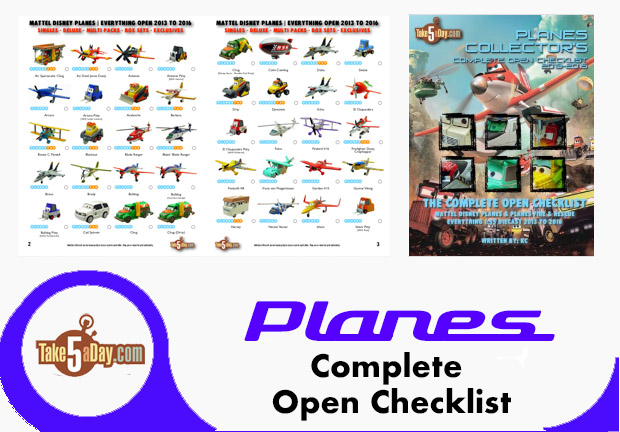 metroxing

1 March 2011

Disney Pixar, Disney Pixar CARS 3, Mattel Disney Pixar CARS, Mattel Disney Pixar Diecast CARS 3


31 Comments