Home
»
Sports
Super Bowl Parking – Priced Like the Super Bowl of Parking
If you found cheaper tickets than the $23,000 Jetsetter package … maybe it's not a great idea to drive there …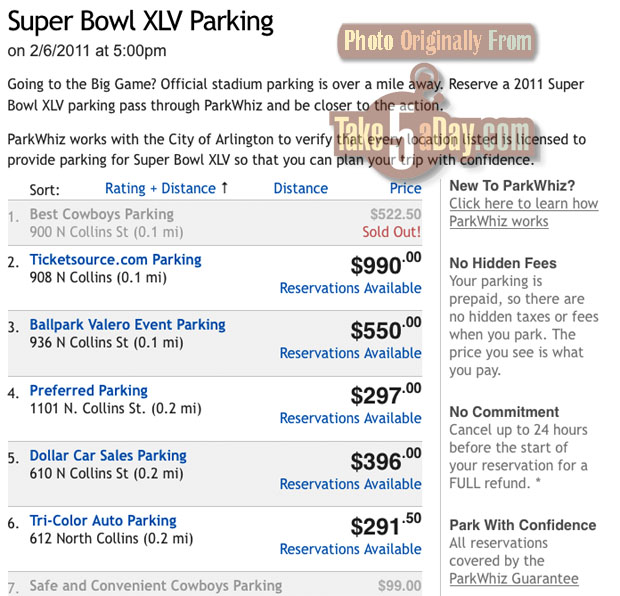 Hey, there's no hidden fees – what more could anyone ask for?
Maybe it's just me but for $1,000 to park for 6 hours, I'd like to be carried into the stadium by the players of the Lingerie Football League … so if parking is $1k, how much is a bag of peanuts?
It's good to know the economy is back on track.