Home
»
Disney Pixar
,
Film
,
Internet
Disney Pixar "Up" – If It Were a Live Action 1960's Movie …
From "whoiseyevan,"
What if… Walt Disney produced "Up" in the 1960s?
Ah, the swinging 60s. It was a time when films were dominated by flying automobiles and flying nannies. It was also a time when live-action Disney films flourished and spawned such hits as "The Love Bug", "The Absent-Minded Professor", and "The Monkey's Uncle". In an alternate reality, this era also saw the production of the high-flying adventure-comedy, "Up!". Starring Spencer Tracy and Kirk Douglas, "Up!" followed the oddball escapades of the elderly widower, Carl Fredricksen, and his earnest band of misfits as they traveled through the wilds of South America.
TOO PERFECT!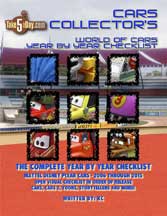 metroxing

29 January 2011

Disney Pixar, Film, Internet


4 Comments