Home
»
Mattel Disney Pixar CARS
Mattel Disney Pixar Diecast CARS: Patokaa & Lug Nutty with Oil Cans – Check IN ("Recall" UPDATE)
"Marcus G." found the latest and (maybe) next to last Toon singles case in SoCal (WM) …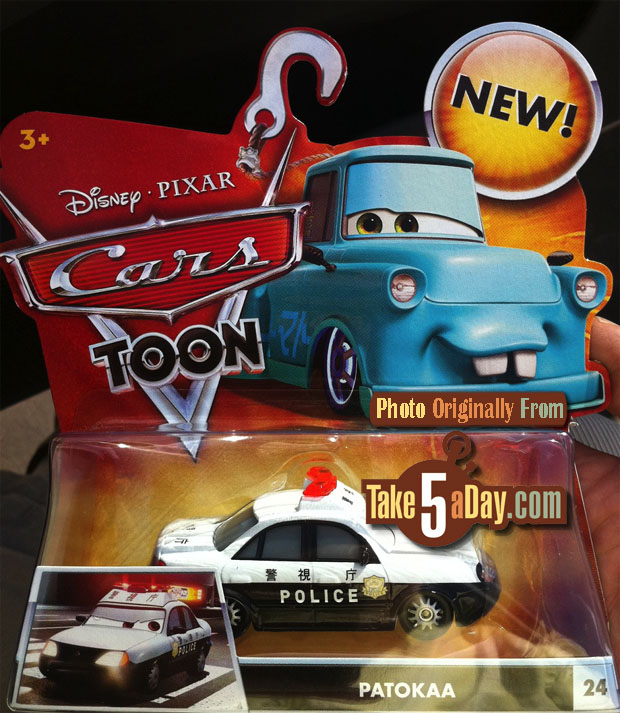 I say maybe because there's only one more case listed after this one with Patokaa & Lug-Nutty with Oil Can …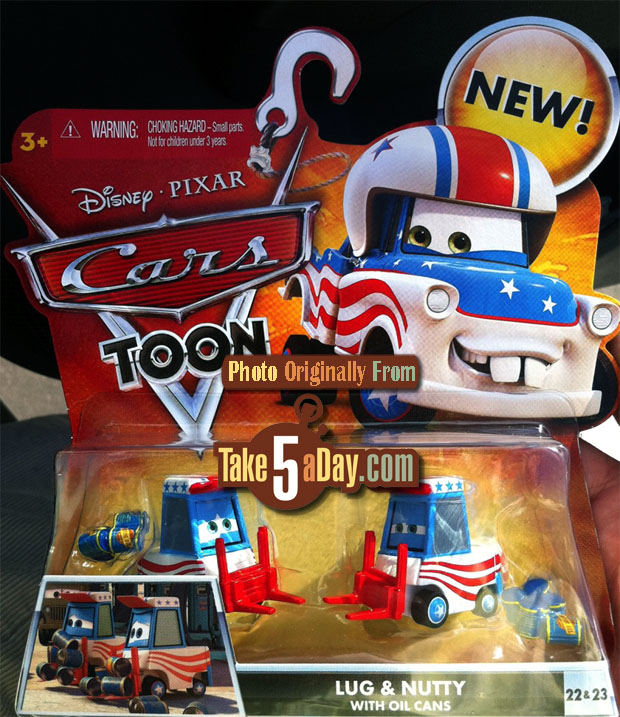 The next case will contain the "Bye Bye CAR" which might be the last Toon single (at least for a while since it's time for CARS2).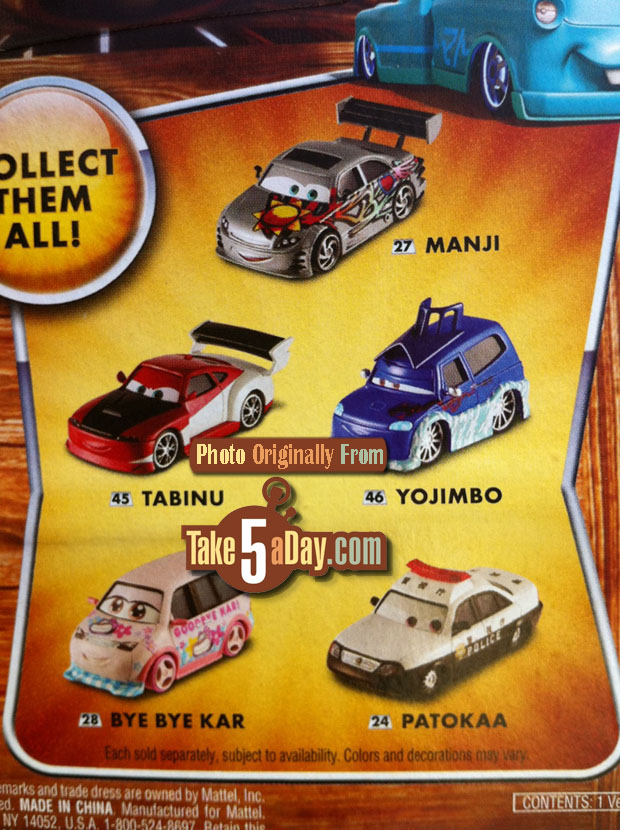 The mystery "thug" listing might be for Tabinu since the list maker had a tendency just to go by a descriptive name versus the actual name.
So, this cardback probably shows the final four Toon singles for 2011 …
Thanks for the great pics, "Marcus G."
UPDATE – Oh yea, Marcus, and Moe have emailed saying for some oddball reason WM has them encoded as RECALLED – which is not correct. I don't know if this list will help but this is updated DAILY by the US Government Consumer Protection Agency for toys and the ONLY listing way, way down the list for MATTEL CARS is Sarge (list is by date – newest first). Maybe you can convince some manager to look it up or show them the list. GOOD LUCK!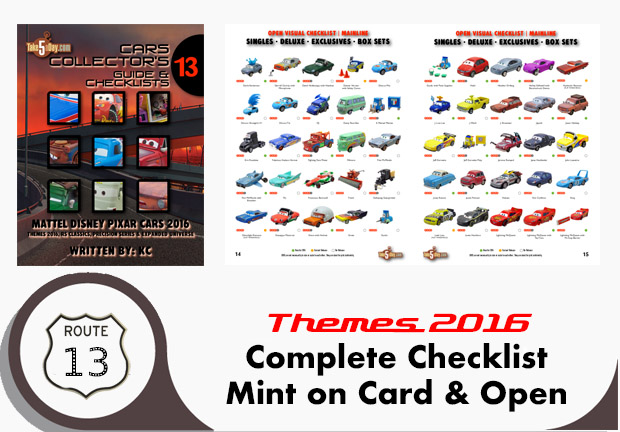 metroxing

27 January 2011

Mattel Disney Pixar CARS


40 Comments