Home
»
Food
For the Other Love in Your Life: White Castle Valentine's Day Reservations
For the love of your life, don't they deserve one thing that doesn't waver?
And by that, I mean a White Castle burger? Or 10?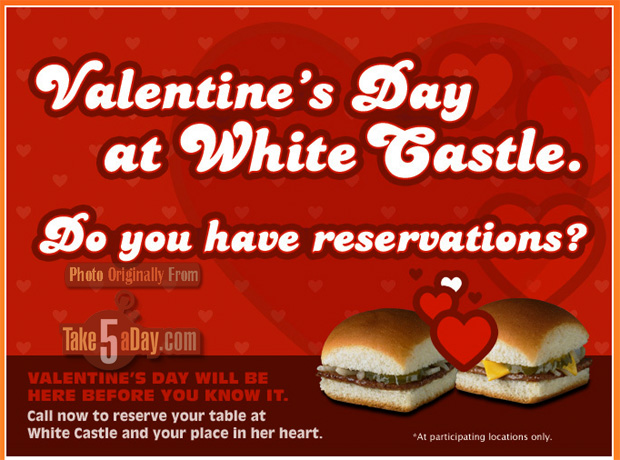 Yes, this Valentine's Day (February 14th (this year) 🙂  ), you can make reservations at White Castle. There will be flowers, TABLE SERVICE and a candle … plus a free White Castle collapsable vase.
So check this page for participating locations – don't disappoint your honey.
And if you need a gift, don't forget White Castle sells a burger candle and hoodies …
Slider into your heart!