Home
»
Mattel Disney Pixar CARS
,
Retail
Nanny State Border Patrol Stops You From Choking on Tokyo Mater
In Turkey (and in Germany and the rest of the world), you can get chocolate eggs with a CAR inside …
Either from Kinder or Zaini …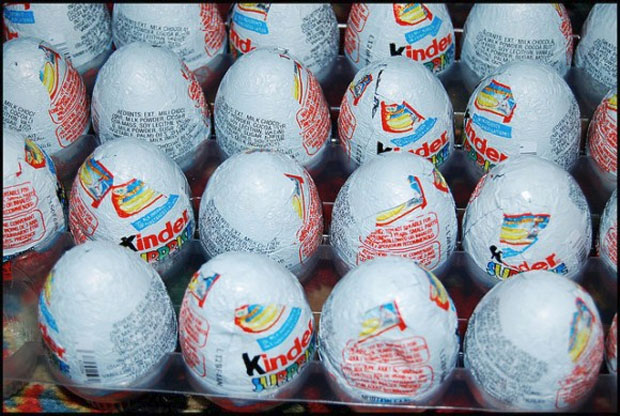 [Kinder Egg Photo from: Flickr/brandoncripps]
Seems pretty straightforward …
Eat the chocolate, do NOT eat the plastic toy inside …
Cute new line – photos from Altan.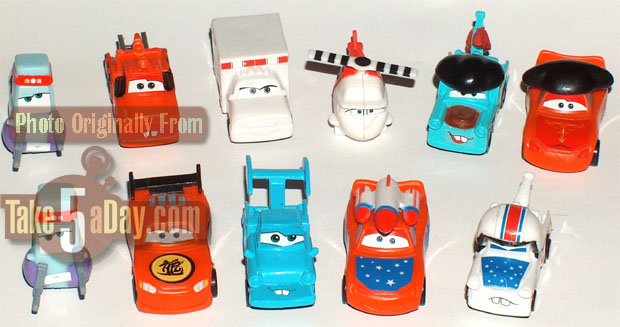 Yes, do NOT eat the inedible plastic CAR (or other toy) …
Seems pretty simple but I guess it's not …
"The eggs in question are Kinder Surprise chocolate eggs – banned in the U.S. because they contain a small toy that poses a choking hazard. Never mind that I grew up on these things back in Europe, and that the rest of the world has no problem selling them – our almighty government considers the eggs enough of a threat that they confiscated 25,000 of them in 2,000 border incidents last year."
When Lind Bird tried to enter the U.S. from Canada, the Winnipeg woman came face to face with a customs official who discovered her illegal egg. The egg was seized, and Ms. Bird received a 7 page letter from the government asking for authorization to destroy it. Of course, she can also opt to pay $250 and contest the seizure."
I'm surprised we didn't tase her?
CRAZY CANADIANS – let's STONE her! She turned my Ransburg Lightning McQueen into a Newt!
More cute photos from Altan …
Top Mater is the Mattel one but nice detailing on a CAR from inside a chocolate egg.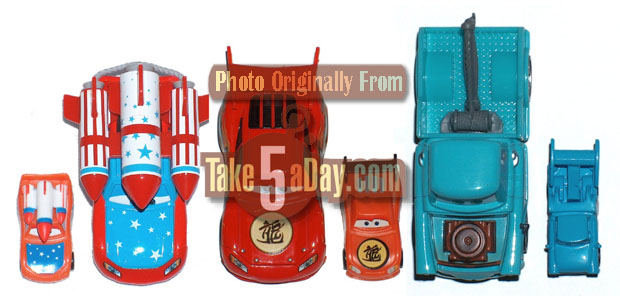 So, you're safe from choking on a plastic toy inside an egg in the US – not so much on the 1,700 calorie milk shake but safe from eating Tokyo Mater.
Thanks Altan.

metroxing

13 January 2011

Mattel Disney Pixar CARS, Retail


11 Comments