Home
»
Apple
,
iPhone
Free Books for Kindle For Kindle, iPad, iPhone & iPod Touch
Whether you got a Kindle unit or if you have the free Kindle App running on your Apple device, Amazon is offering some free Kindle books.
There are two ways you can do this. If you're viewing this on a computer, you can log in this page of free Kindle books on Amazon and scroll through the list. Then click to download to your computer (Mac or PC). Then later when you launch your Kindle app, it will ask if you want to download and sync ALL the titles in the library – click YES.
OR you can view this TakeFive page on your web browser and click on the links, the Amazon page will load – then click and it will launch the Kindle APP & load all the books you select.
Either way, it's free.
If you're a 'romance' reader, these 160+ FREE titles are mostly great for you but there's are a bunch of other FREE choices.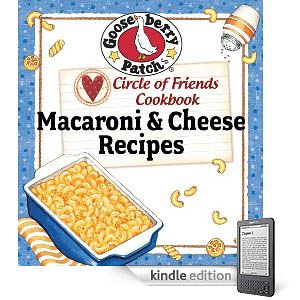 The 25 Mac & Cheese Recipe book – who couldn't use 24 new recipes? (My college room-mate did not realize there was a DELUXE Mac & Cheese that didn't require the direct application of cooking oil 🙂  Of course, I had another college room-mate who did not realize the microwave version needed WATER – hello fire extinguisher and hello new microwave).
There's a language phrasebook, a Harry Potter cookbook, a Star Wars Sith novel and more cookbooks … basically just click on any of the pages (linked above) and scroll down a bit on the Amazon Kindle page to see the full listing of free Kindle titles that are scrollable horizontally.
There's also a listing of 16,000 "classics" free to download and read on the Kindle.
If you need to download the Kindle APP (free also) for iPad, iPhone or iPod Touch – do that first.
On a related note, the Barnes & Noble's NOOK KIDS APP for the iPad offers you tow free kids book in COLOR … I have not tested it out yet but the NOOK KIDS APP is a different app than for regular books – presumably color books for kids is relatively new. The NOOK APP itself is also free for the iPad & iPhone-iPod Touch.