Home
»
Mattel Disney Pixar CARS
Disney Pixar CARS: New Disney Store "White" Tractor
"David D." found something interesting in the Disney Store …
A White Tractor …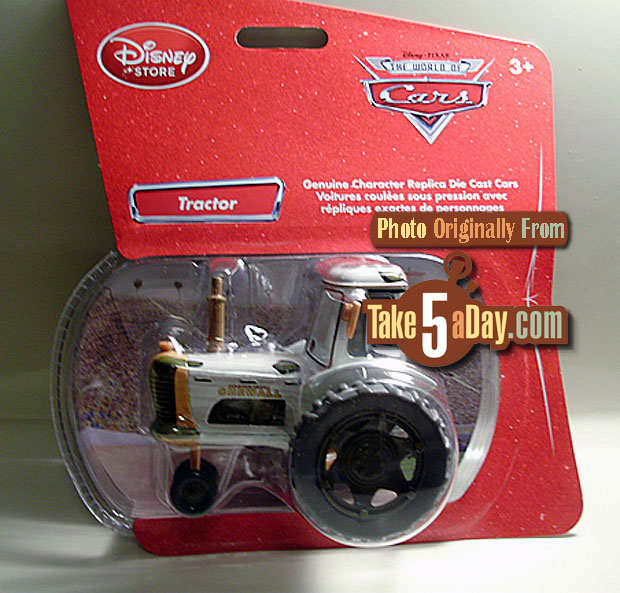 I have never looked closely at the scenes with the cows-tractors, are there mostly white ones intermixed with the tan & brown ones?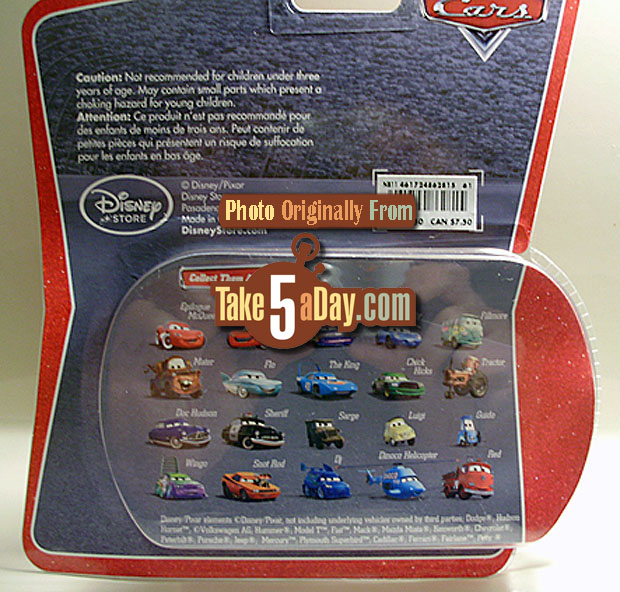 The back of the card still shows the older design but that may not mean much as Disney Store CARS packaging do not get a lot of updates.
David D. was nice enough to include the Disney Store product code – is it the same as the other Tractor? New numbers?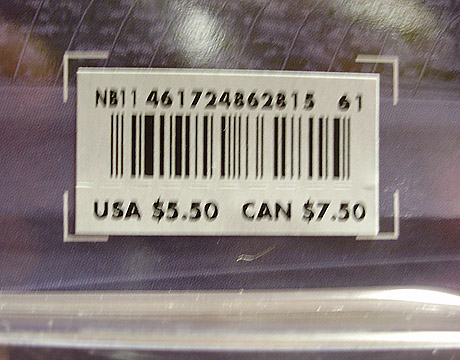 Interesting …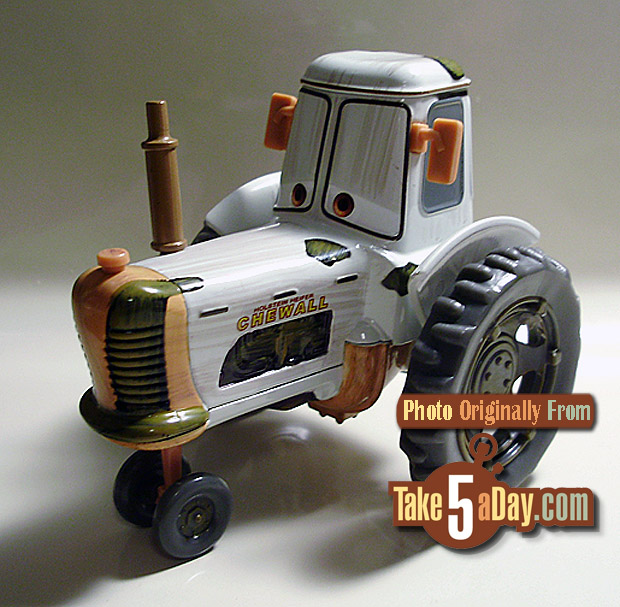 From any of the Expanded Universe CARS storyline? Books? Comics? Video game? CARS LAND?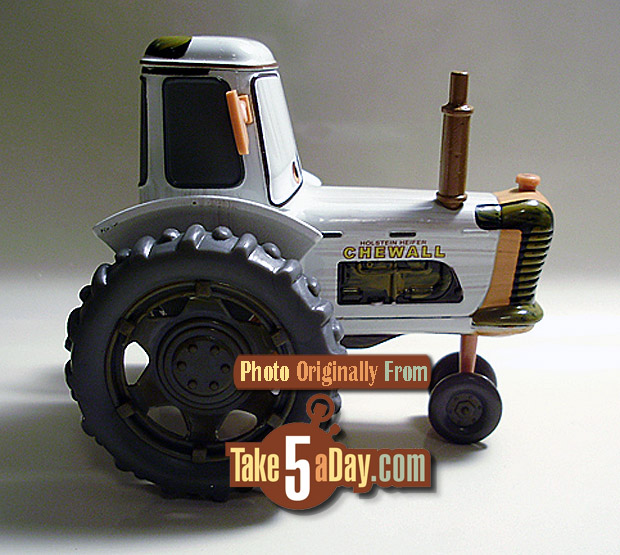 CARS2?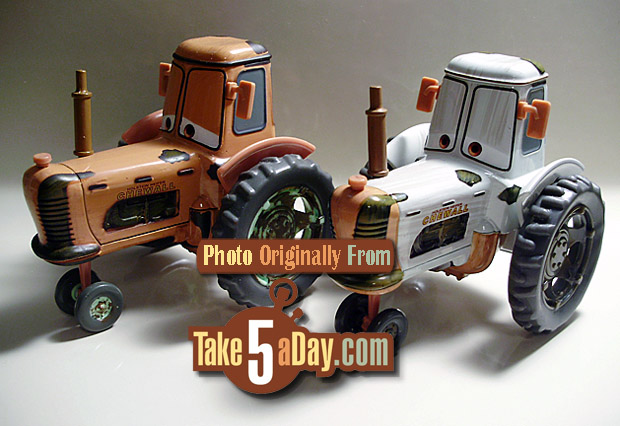 Maybe it all depends on the product number – if it's the same as before, it seems to indicate a "permanent" design change … maybe in the next Toons or in CARS 2, the tractor colors more accurately reflect a typical Holstein milk cow? Was there a Bovine FaceBook petition group all up in arms … or rather that it was udderly ridiculous that the tractor cows were all brown & tan?
But if the product numbers are different, we can probably presume the white ones are just an addition … or some albino CHASE? Will there be a mad, mad run on both?
Better hoard just in case? Whey you be the big cheese of Disney Store tractors in your area? Will the gathering of the beasties be a milk run? Or will you get creamed by a cow catcher? Don't worry, I won't cry over spilt tractors … happy grazing!
So, thanks for the nice pics, "David D." – clearly you have opened a can of condensed sour milk worms … as the old saying goes.
BTW, in case you're curious about the size of the Disney Store tractors – here they are next to Mattels' Mater & Lightning …
(diorama by Micky)



metroxing

28 December 2010

Mattel Disney Pixar CARS


31 Comments