Home
»
Mattel Disney Pixar CARS
Mattel Disney Pixar Diecast CARS: The (Mater Saves) Christmas CARS
In 2009 (last year), these were available at Target – the singles packaged as the "regular" Storytellers and one box set.

NONE of these are available at Target this year.
Target is only getting THIS BOX SET – no singles this year.

Luigi with hat, Guido with present and Fillmore with lights is NEW this year and NOT available as a single elsewhere.
Ramone with red ribbons is repeated from last year but the ONLY place to buy him this year is in this box set.
"Holiday Hotshot" Lightning is also available in the Santa Car Box Set – thus box set is ONLY available at Toys R Us.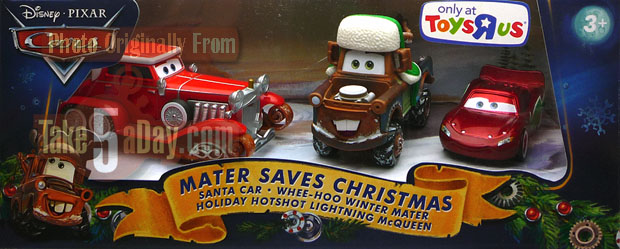 This box set contains the SANTA CAR – available nowhere else.
The Whee-Hoo Mater is available as a single this year from Toys R Us.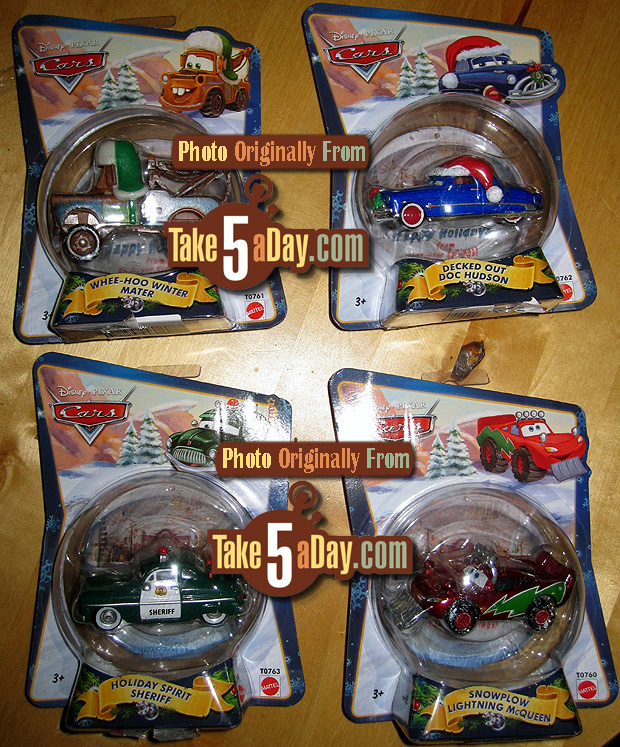 The sale is over but they are still available online:
To recap, these 2009 Mater Saves Christmas Holidays CARS are not available this year:
Holiday Spirit Sheriff (Original Colors)
Reindeer Mater
Snow Day Sally
The following are new for 2010 and exclusive to either Target or TRU:
Fillmore (with lights)
Guido (with present)
Holiday Spirit Sheriff (Greenish)
Luigi (with hat)
Santa CAR
Snowplow Lightning McQueen
Whee-Hoo Mater (Snow Cap)
Mater Saves Christmas Holiday CARS the same – 2009 or 2010 release and still available:
Decked Out Doc Hudson
Holiday Hotshot Lightning McQueen
All from Mater Saves Christmas – The Book is available on Amazon.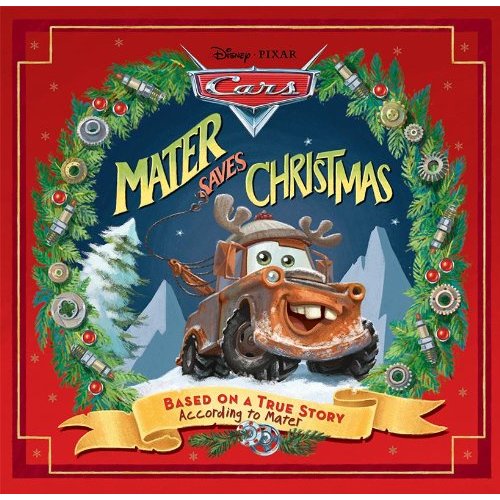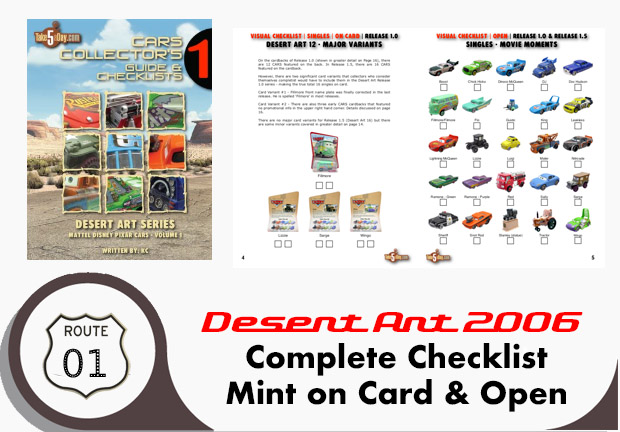 metroxing

5 December 2010

Mattel Disney Pixar CARS


16 Comments