Home
»
Mattel Disney Pixar CARS
Mattel Disney Pixar Diecast CARS: Mater Saves Christmas & Some Metal
"Jack P." was kind enough to send us some open pics of the new Mater Saves Christmas box set (only at TRU).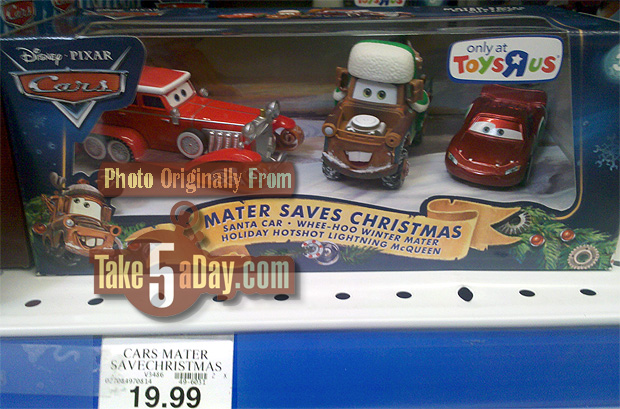 The Santa CAR follows the new pattern of the body frame is metal …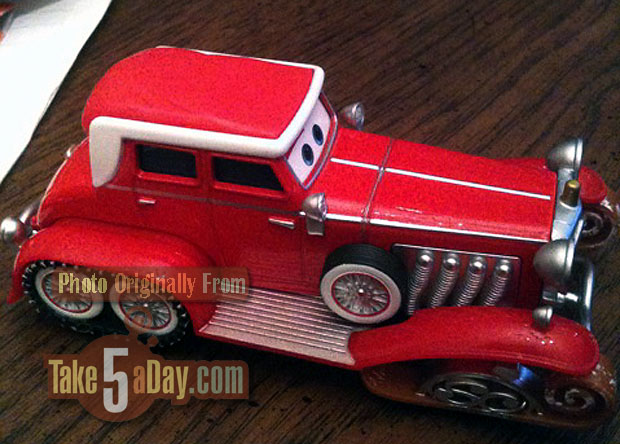 But the side fenders, running boards and roof are plastic …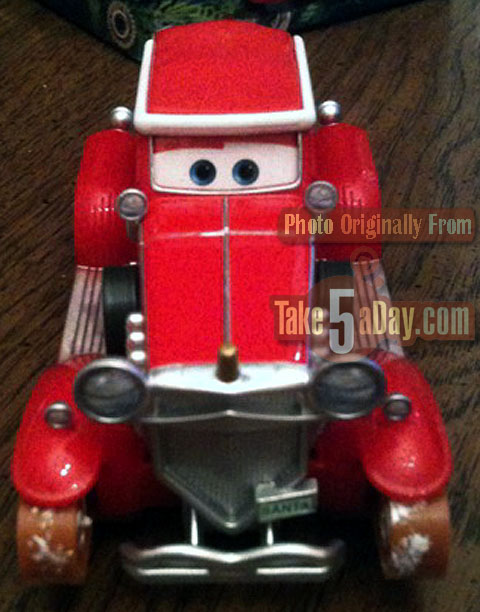 Or basically every other part other than the hood and body frame – INGENIOUS!
But still nice … a giant hunk of a CAR …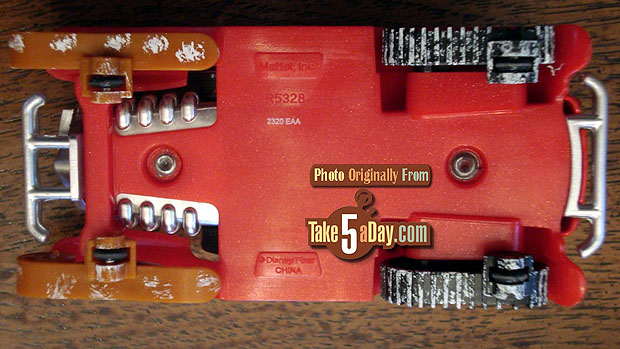 And as with Yeti, the treads don't work but tiny wheels allow you to roll it forward.
The set also contains WHEE-HOO Mater which is also too large to fit into a singles card …

As you can see, he's substantially the same as Reindeer mater from last year …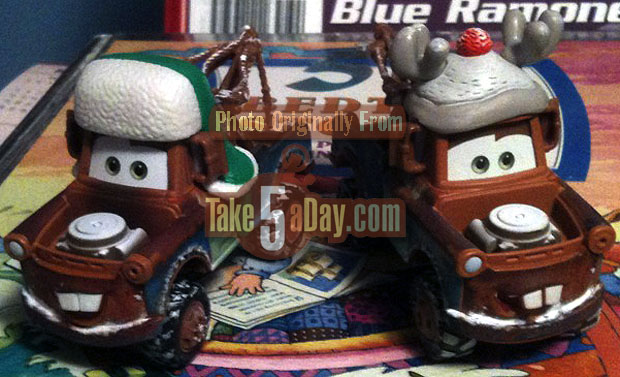 You can view last year's checklist HERE.
The singles are almost definitely confirmed as coming back – whether both TRU & Target are carrying them, it's hard to say. Maybe this year it's just TRU?
So is last year's 5-pack coming back?
The early word is that there is a 5-pack – will it be the same as last year? Keep in mind there's definitely a new Fillmore and Luigi-Guido in Christmas attire …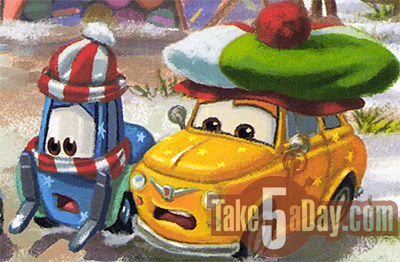 AND there's a new Lightning McQueen with "snow lights" and it's oversized so it can only fit into a box set so …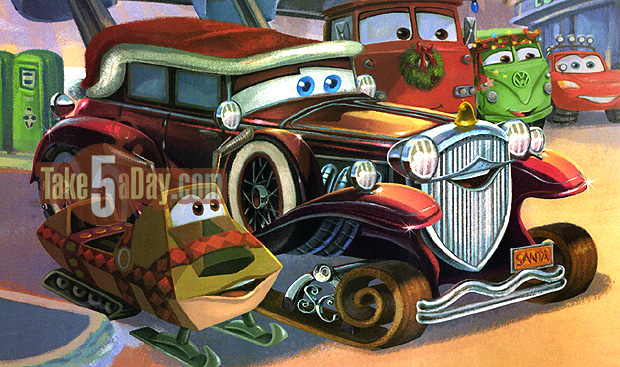 Will the singles from last year still return as singles BUT the 5-pack is almost certain to be reconfigured with "Snow Lights" McQueen replacing Reindeer Mater and Fillmore/Guido & Luigi replacing Hot Shot McQueen (not with Santa CAR) and Sally?
(Looks like customizing Red shouldn't be too hard 🙂  ).
Happy hunting!
Thanks for the nice pics, "Jack P."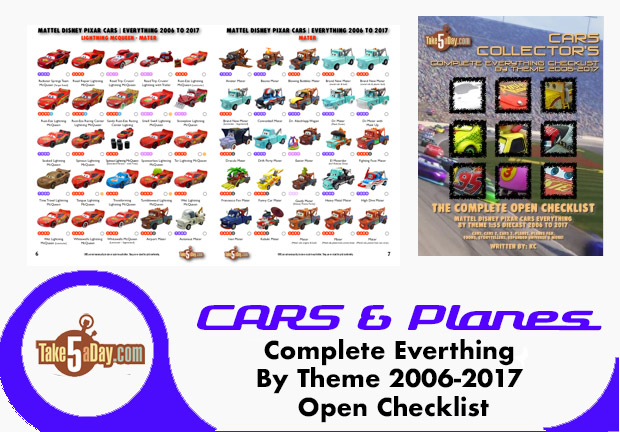 metroxing

19 October 2010

Mattel Disney Pixar CARS


40 Comments