Home
»
Mattel Disney Pixar CARS
Disney Pixar CARS: Disney Store Wrestling CARS – UK
The Mater Truck Wrestling CARS are out at the Disney Stores UK (coming to the US soon).
Thanks "MattMartin" and "Rippers" for the great pics, can't wait to see them in person here in the US soon.
Of course, of most interest is what looks like the only Paddy O'Concrete available (at least in 2010) …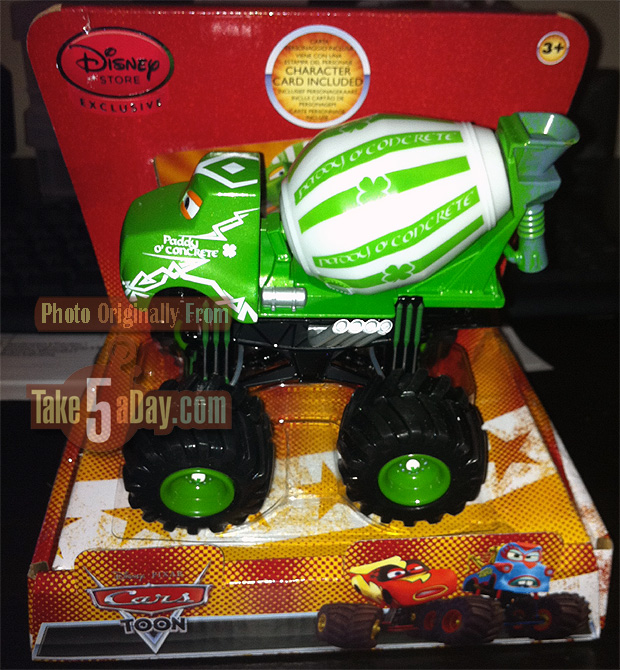 And a closer look …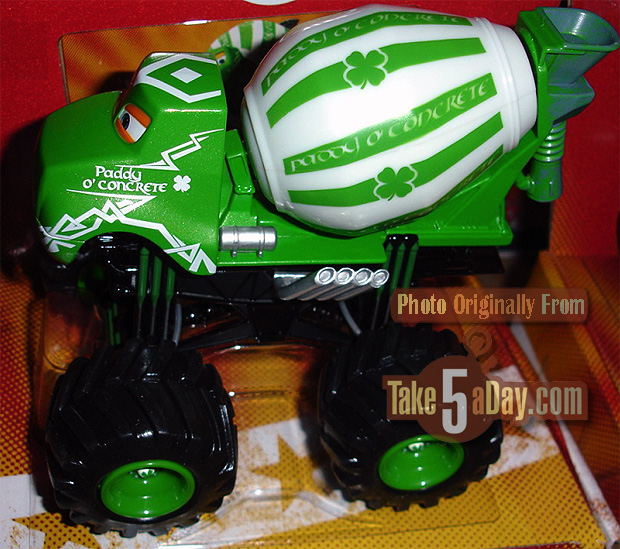 And as MattMartin & Rippers reports, Disney Store CARS are heavy on the metal – this one might require a weight belt 🙂
Scale?
Looks to be about right for play and display with the Mattel 1:55 Deluxe wrestling CARS … especially for Paddy O'Concrete.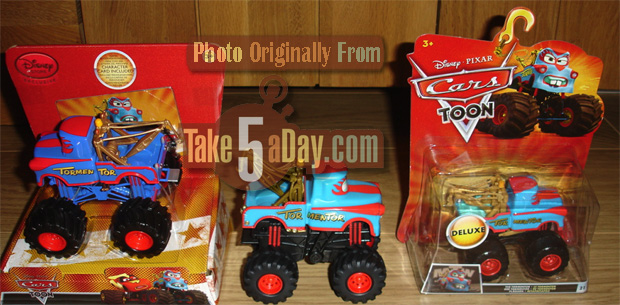 From L to R – Disney Store 1:43, Mattel 1:43 and Mattel 1:55
While there is a Mattel release of I Screamer, this one looks great with its detailing of EVERY ice cream choice …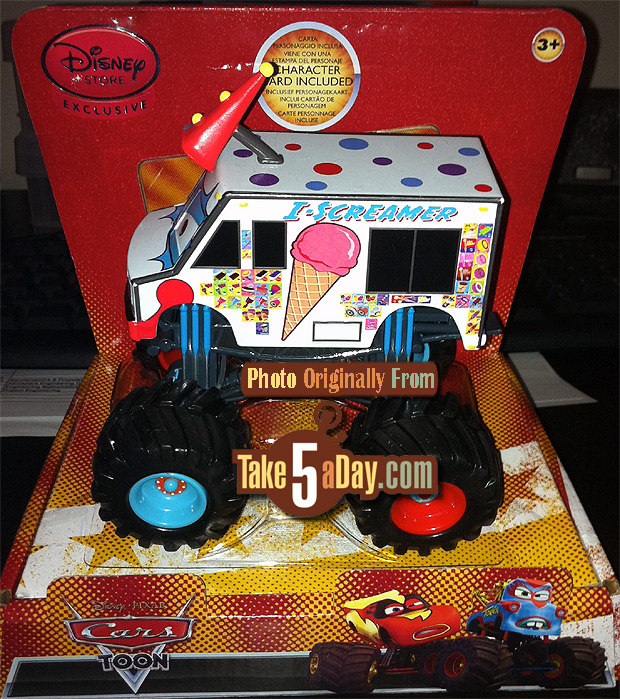 (I can never decide but fortunately as an adult, I can buy like 6 as the tiny eyes around glare at me, 'MOM! How come that guy gets 6!?')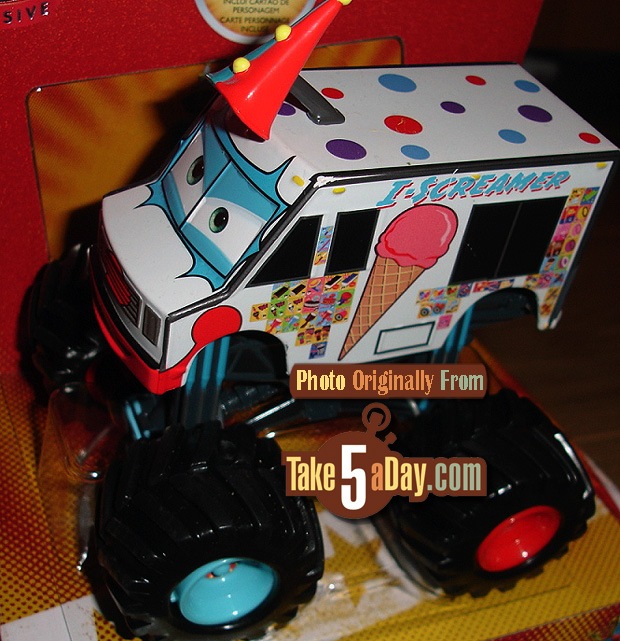 They also have a Tormentor & Frightening McMean …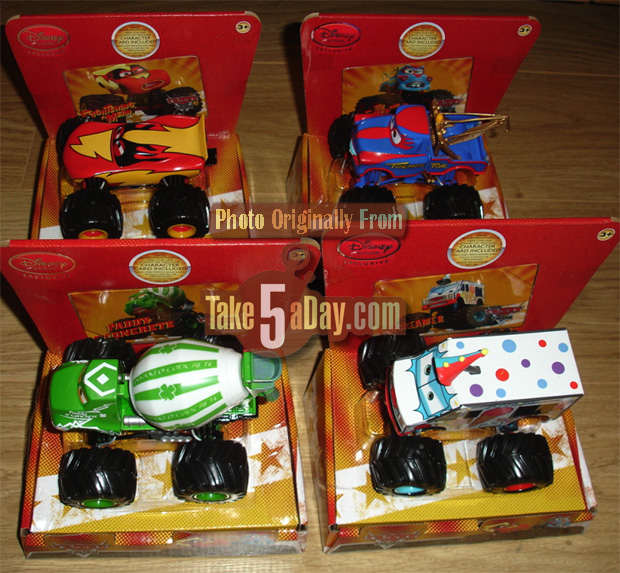 The back …
And there is a ring playset though from the looks of this picture, these are not the 1:43 ones pictured above but a smaller scale version with a launcher device … (the keys) + lights and sounds … what does the Pitty Ref say?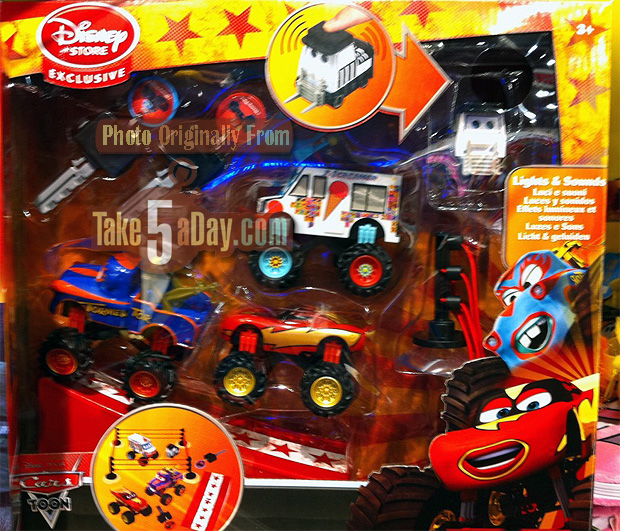 And while the Pitty looks a little large for this playset, he looks about scaled right for play with the Disney Store 1:43 Wrestling CARS …
Looks like we're in for a fun Christmas … of course, you might need to wrestle some little kids first for the right to play with these …
Thanks "MattMartin" and "Rippers" for the great pics.
Or while you buy the singles for the kids, you save time and just buy yourself the 20-pack 🙂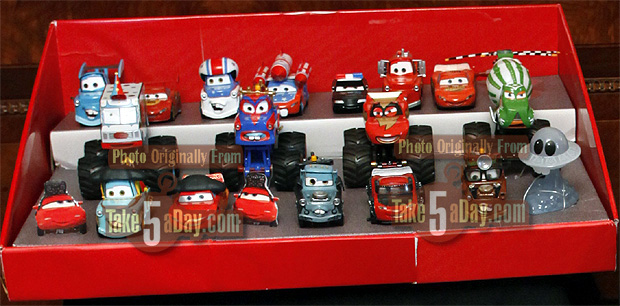 And the post on what's next for the Disney Store CARS is HERE.


metroxing

12 September 2010

Mattel Disney Pixar CARS


16 Comments