Home
»
CARS
,
Computing
,
Disney Pixar
,
Mattel Disney Pixar CARS
,
Video Games
Cars Mater-National Video Game Cheat Codes
For all of you Mac OSX video game Cars race fans – now you can take on the Cars: Mater-National with a little old help from yer friends here at Take5!  That's right, this fun game from THQ that came out a few years ago now has a few 'assistance' codes (ahem *cheat* *cough* *Chick Hicks*) to use in the game.
To unlock these cheat codes in Cars: Mater-National, select Options from the main menu. Then choose Cheat Codes and enter the codes below. You'll know you did it right if you hear the sound of a car alarm being disabled. An incorrect entry summons a police siren.  Here are the codes to use in game:
The Codes
PAINTIT — Change the colors of all cars, except Lightning McQueen
NCEDUDZ — Change Lightning McQueen's colors
0TO200X — Extreme acceleration
ZZOOOOM — Infinite turbo
BUYTALL — Unlock all bonus art
MATTEL07 — Unlock all characters
ALLYORS — Unlock all game content, except story mode races
VRYFAST — Unlock expert difficulty level
PLAYALL — Unlock all arcade mode races and mini-games, as well as all story mode worlds
INSTYLE — Unlock all story mode wheel sets available at Luigi's store
Here are the system requirements to make sure your home computer can play the game:
System Requirements:
Mac OS X version 10.4.10
Intel Core Duo processor (Core 2 Duo processor recommended)
1GB of RAM
128MB video RAM (256MB recommended); Nvidia 7300 or ATI x1600 or higher (Intel GMA 950 chipset not supported)
DVD drive
Enjoy!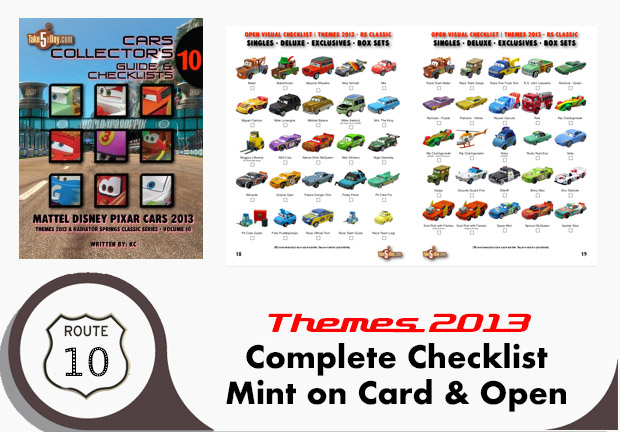 tizmanian

19 July 2010

CARS, Computing, Disney Pixar, Mattel Disney Pixar CARS, Video Games


8 Comments