Home
»
Toys
Mattel Hot Wheels Ghostbusters Ecto-1 & Wonder Woman Jet
The SDCC Ghostbusters Ecto-1 is a nice upgrade from the retail one …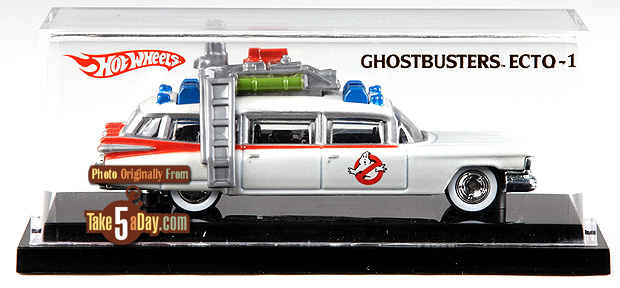 1:64 scale Hot Wheels Ecto-1 in a special acrylic case. The Ecto-1 features Real Riders deep-dish wheels with whitewalls and full-metal chassis – $20.00
For reference, here's what the $.99 version looks like …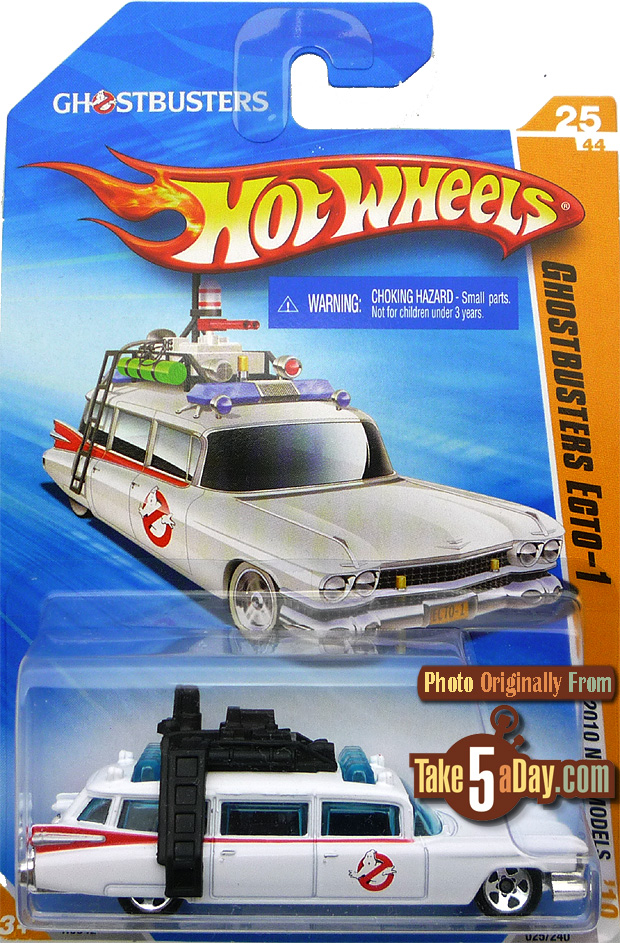 Closer …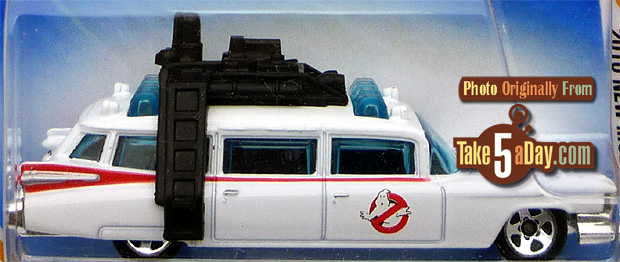 It will be available at the regular Mattel "selling" space behind the booth like last year.
And the Wonder Woman Jet is not invisible invisible …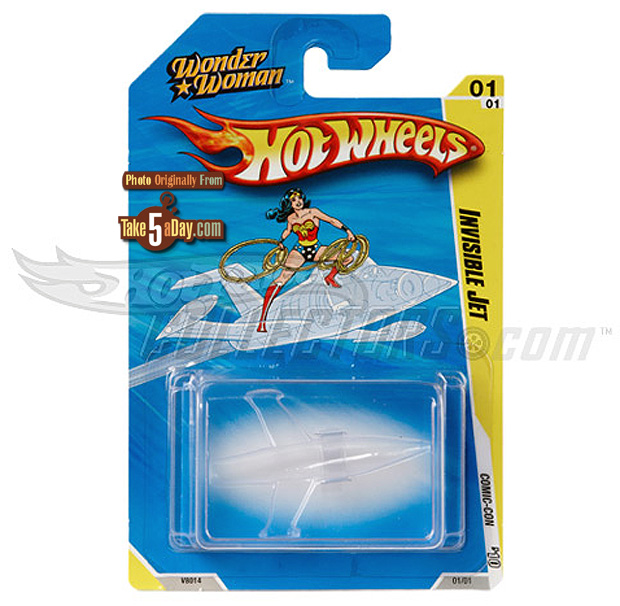 It was an April's Fool's joke and now it's "real."
There was a company a few years back that sold 'the invisible man' on an empty card – it was either a freebie with another purchase or something like that. This SDCC exclusive Jet is $5.00.
For reference, here is the Johnny Lighting Ghostbusters II car from a few years back, I'm presuming they did an Ecto-1 which I cannot find …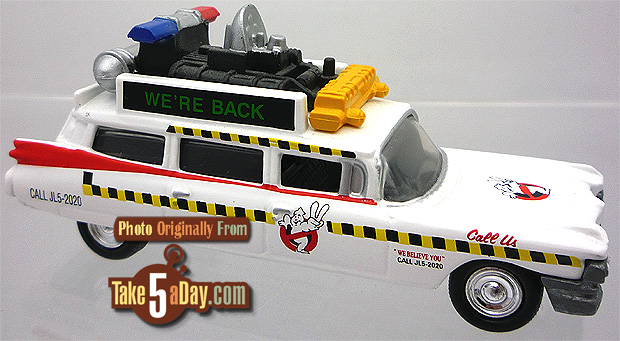 Looks like the Hot Wheels one will be a nice companion to this one …