Home
»
Mattel Disney Pixar CARS
Mattel Disney Pixar Diecast CARS: Lenticular Cases K & P
Lenticulars in boxes, behind locks-es, on store shelves and … in our hearts?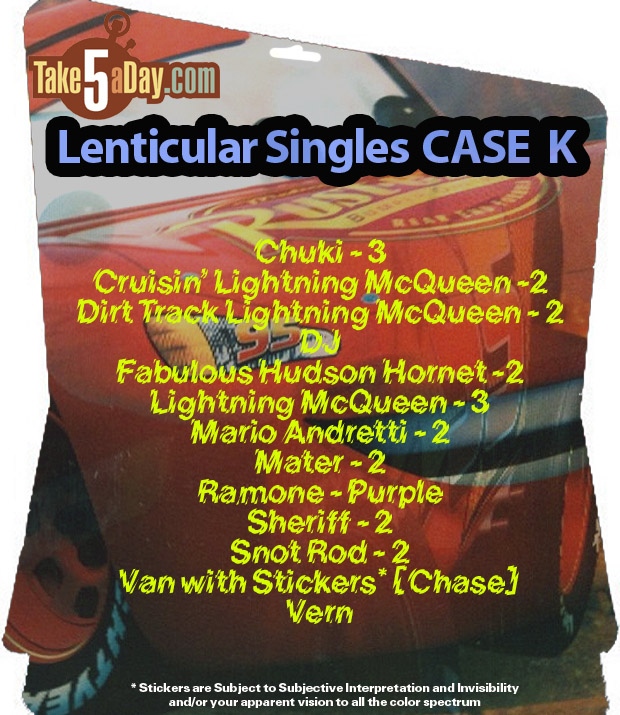 First release of Chuki, Mario Andretti and Van* in lenticular format.
*Van doesn't actually comes with the bumper sticker so technically, he's just Van.
And CASE P – a restock case …
You know, for the stores running low on … (insert your own comment here).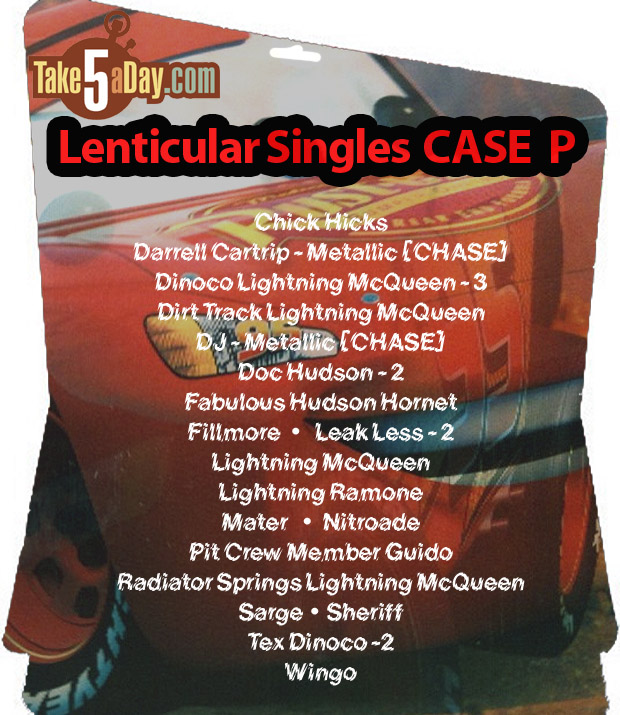 Though if you missed out on Chase Darrell – Metallic and Chase DJ – Metallic, there should be more on the shelves. This looks like the Walmart tray-sidekick from a few weeks back – now available to everyone?
And yes, there are CASES L, M & N (no O) but why is P not named L?
????
I was going to put up a finalized CASE J but seem to have lost my list – what was in CASE J again?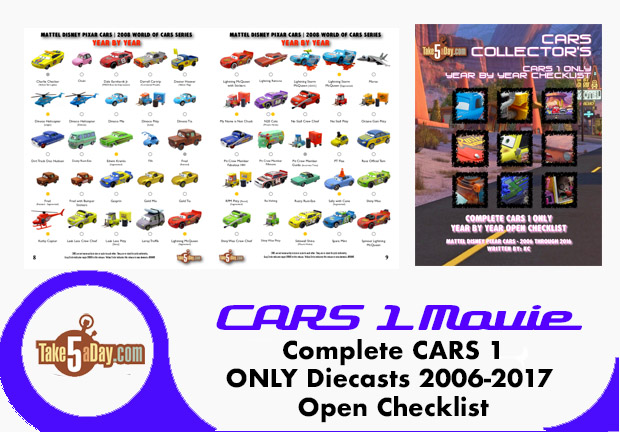 metroxing

27 April 2010

Mattel Disney Pixar CARS


21 Comments