Home
»
Food
Disney Pixar CARS: Wear Your Mater Teeth & Eat It Too
Sure, it would be fun to have teeth like Mater but only if there some candy attached it to make it really FUN!
Ta da!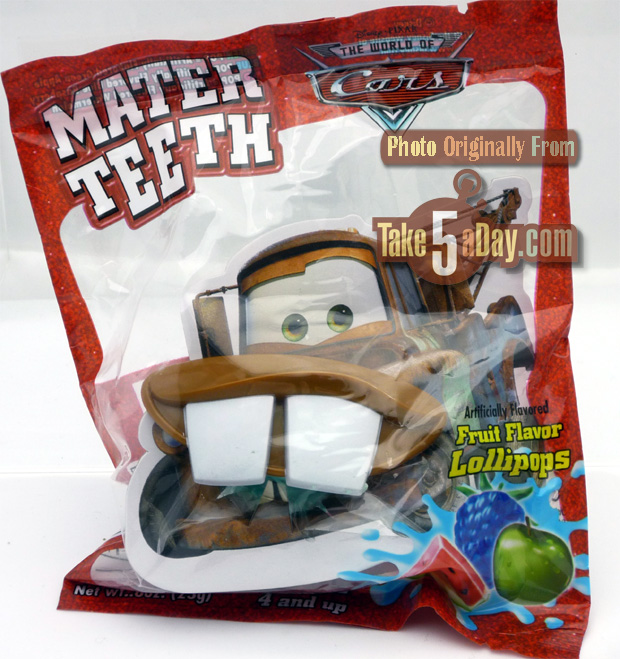 As they say, all (funny) business up front, Blue Raspberry, Extreme Green Apple and Watermelon Cooler flavored round-ball of candy party in the back …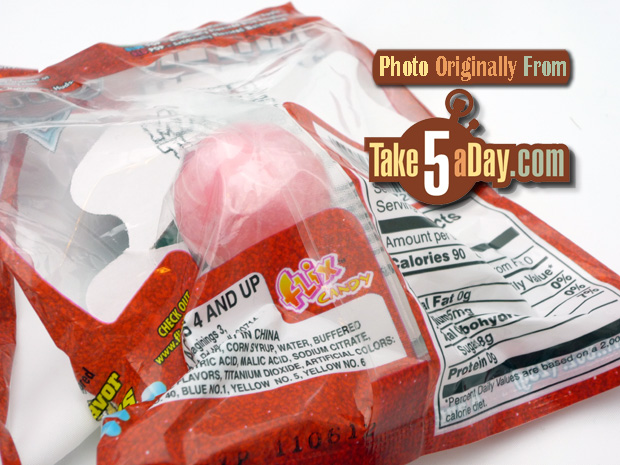 And you know it's gotta be good – the first two ingredients by volume are Sugar & Corn Syrup – how could you lose? (besides the teeth and gums?)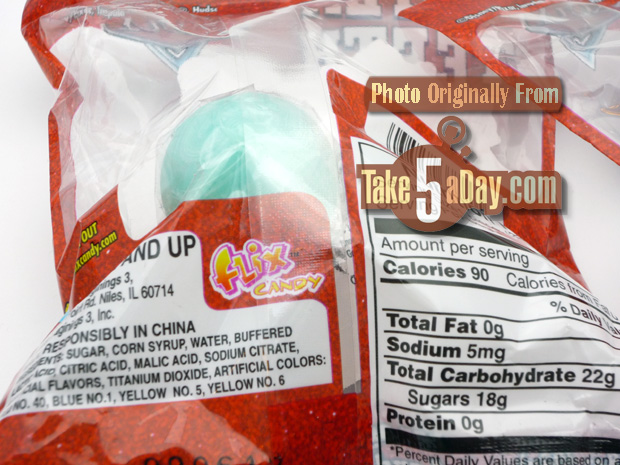 But, hey this is CARS. You think there's only going to be one to collect?
Surely you jest!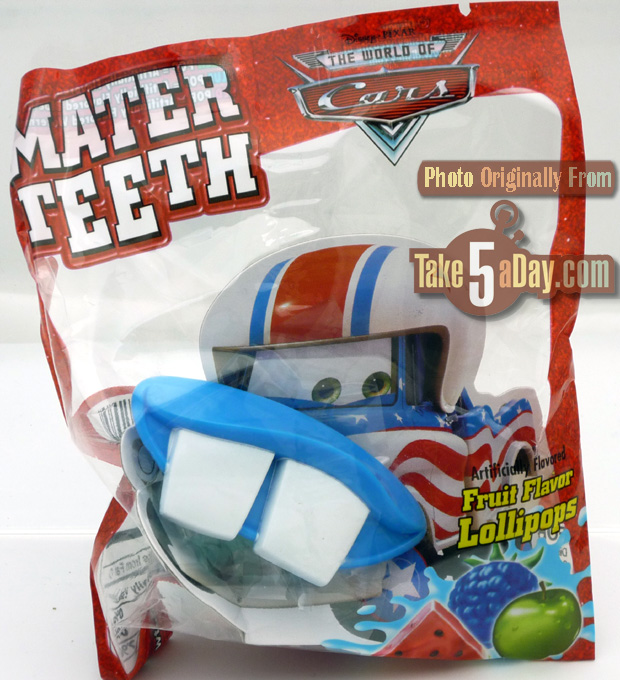 Mater the Greater Teeth.
Rescue Squad Mater.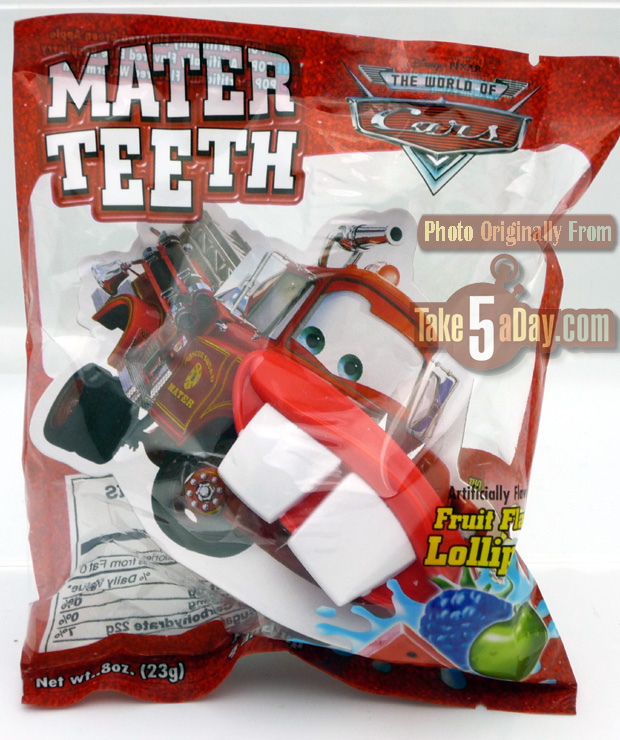 And El Materdor Teeth.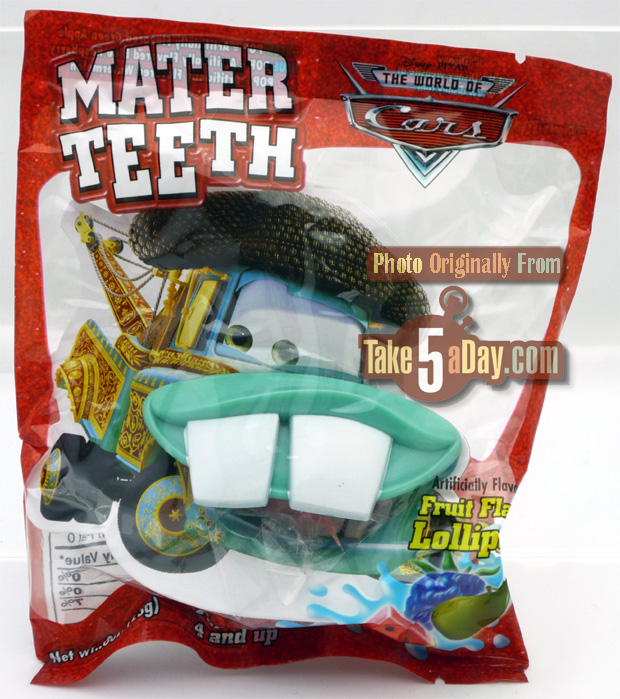 Is it weird that someone was watching the film CARS and thought, "Man, I want teeth like Mater's."
And another side of his brain piped up, "If it comes with candy!"
Right brain meet left brain – ta da! Mater Teeth with CAN-DEEEE!!!!!!!!!!
(Patent Pending)
™
©
®
$€¥£
Er, collect them all.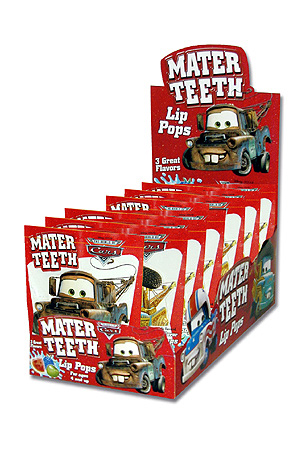 12-pack counter POP display – @$1.30 each retail or buy the master carton. 🙂
But hey, Disney recognizes genius when they see it – Flix Candy, WINNER LICENSE OF THE YEAR (Food & Beverage Division)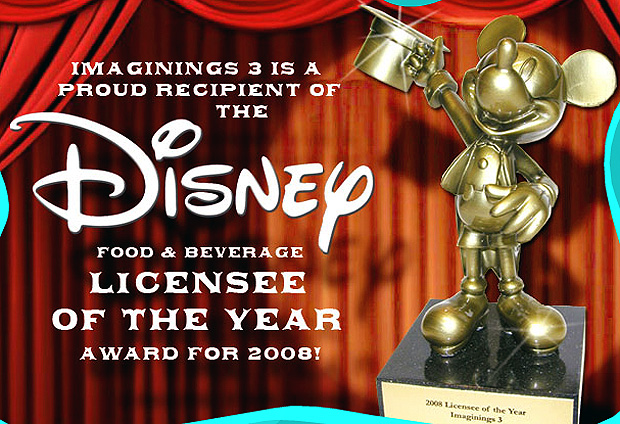 Thanks Nikko for the photos – how many licks did it take to get the end of a Mater Teeth bulb candy?