Home
»
Mattel Disney Pixar CARS
Mattel Disney Pixar Diecast CARS: More Haulers Truck Stopping at Your House …
First, the Wally hauler is back with the new "WOC: Night Skyline" motif but otherwise, the same truck with the same Rust-eze "crates."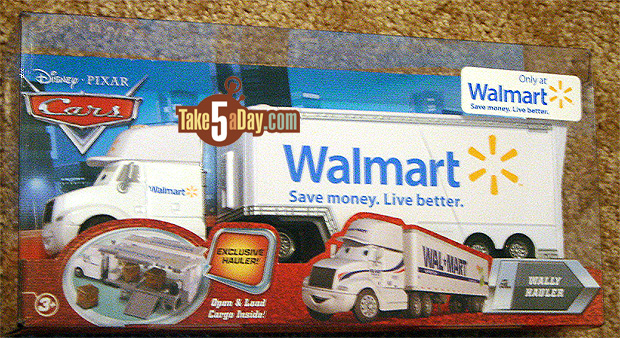 They are arriving only at WM, of course – 6 to a special Walmart only case. Some WM's will be getting 4 cases (or 24) – many other WM's not as many, of course …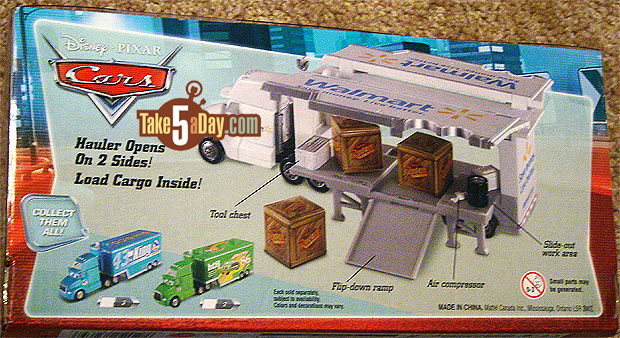 Thanks for the pics, "Dabid."
And next for the regular haulers? The "gap" since the last release is probably due to the change in artwork – what's due next?
As of now, this still look accurate but case assortments might be changing – however, the general order of release should still hold true … (and case letter codes might be re-starting with A for 2010).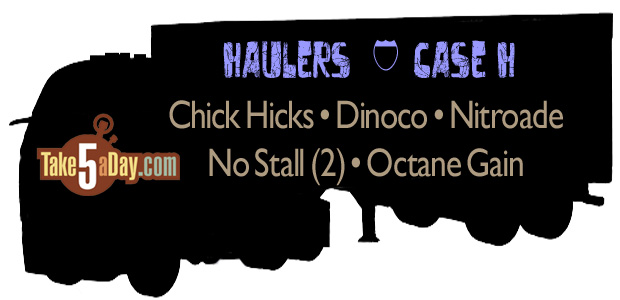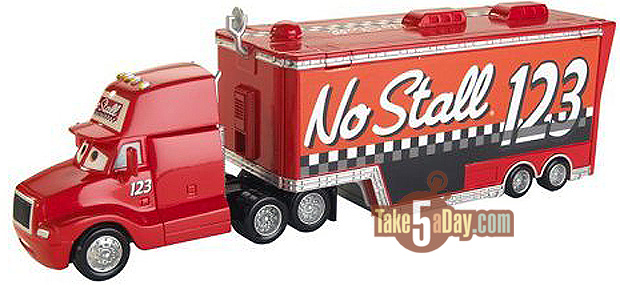 NO CASE I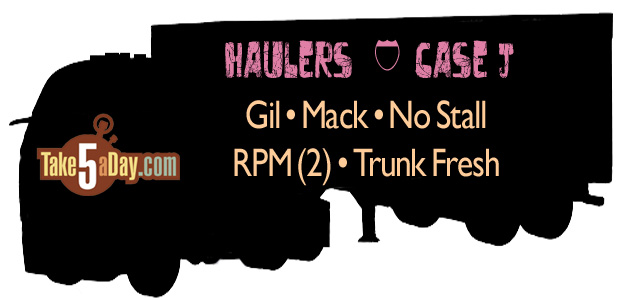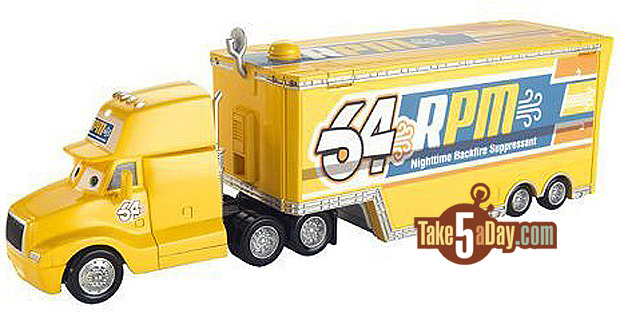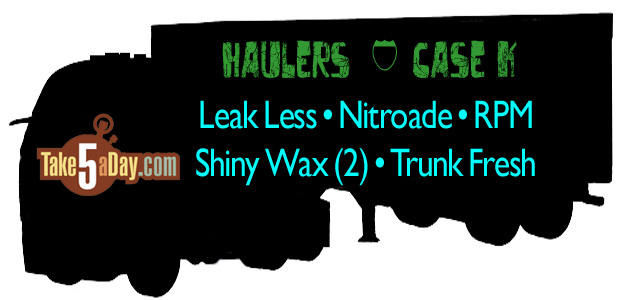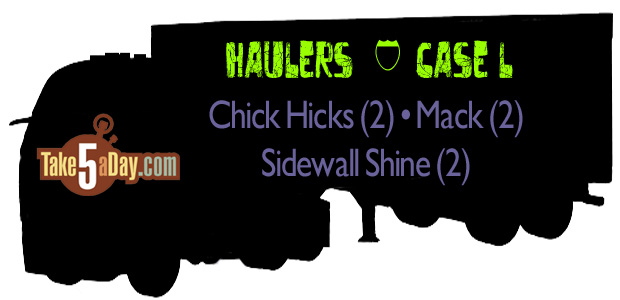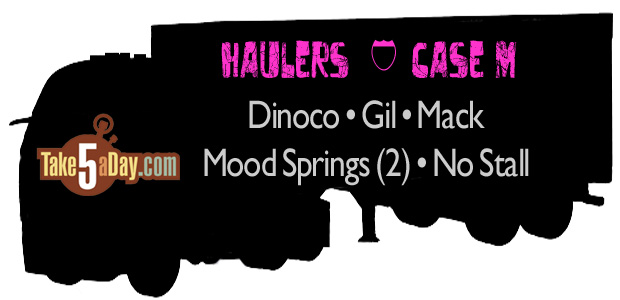 I doubt we will see all those pictured above before 2009 (calendar year) is over unless they start packing hauler cases with TWO NEW hauler choices in each case … that would be nice but hard to say how likely that is …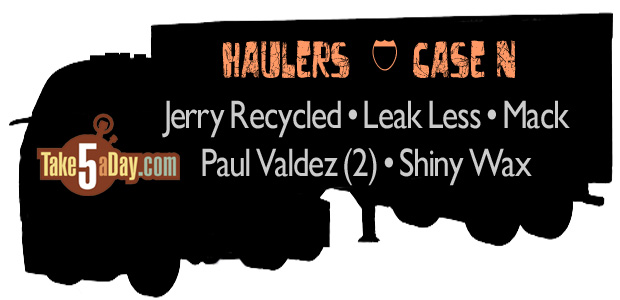 Then … the next release after Paul should be …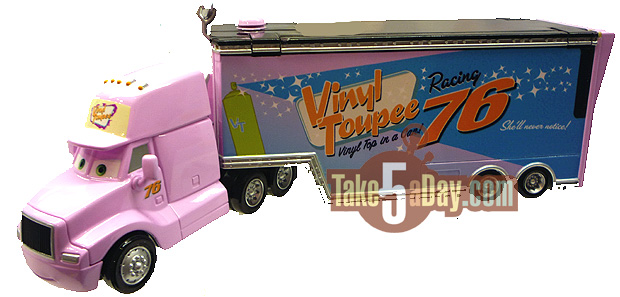 Nice touch with its roof painted black to match Vinyl Toupee's toup 🙂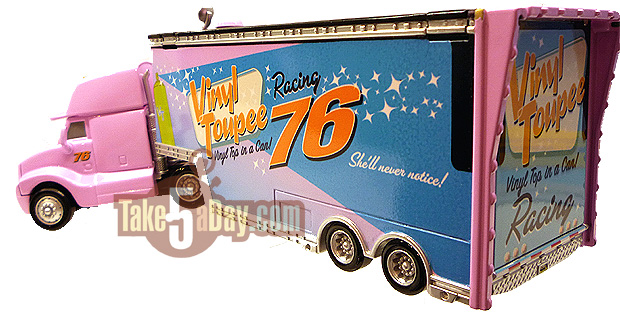 And some new ones to add to your list for 2010?

And more Hauler CARS from the Blu Ray Finder name Game that you can clear room in the house for … coming in early to Spring 2010 …


Is this the delivery company that transports the Incredibles inside as some mobile control center?


Humm, a chocolate brown truck – why am I thinking custom truck could be something somone might want to make – if only there were some world famous company that had trucks and were BROWN in color … if only … well, if nothing else, a Hershey's custom truck …
There is also a SHIFTY DRUG Hauler on the list – from the Blu Ray Finder, here's what it should look like …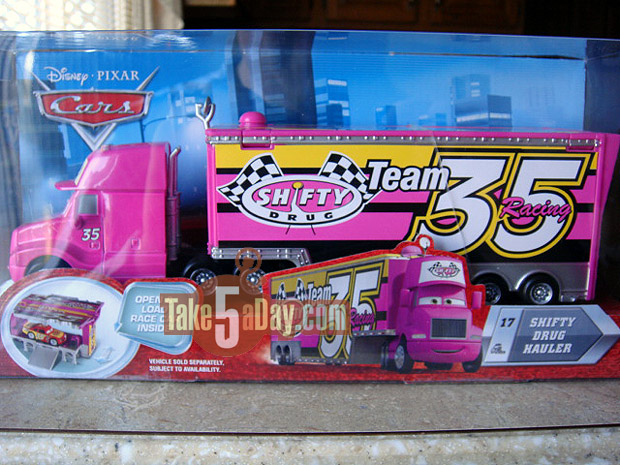 (okay, maybe more red than pink?)
So, the checklist of CARS left from the Blu Ray Finder name game gets shorter and shorter (yes, an update is coming) … the truck descriptions are from the Pixarpedia encyclopedia.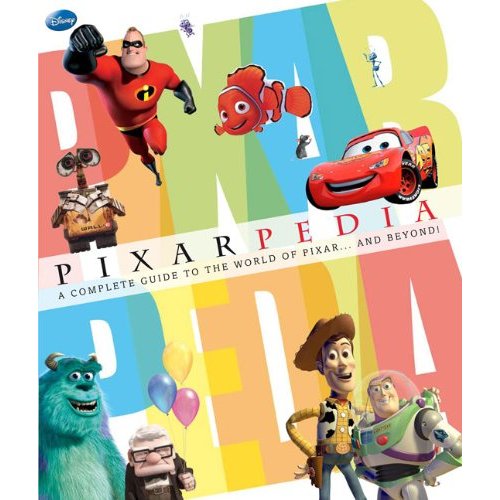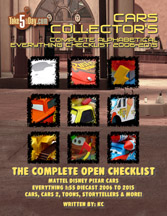 metroxing

9 November 2009

Mattel Disney Pixar CARS


69 Comments