Home
»
Retail
,
Toys
Disney Pixar CARS: Pixarpedia Book Review
If you're a fan of Disney Pixar films or know someone who is  – there is  very little you will not love about this book.
Pixarpedia – 300 pages from DK Publishing. This was the 'basic' description.
From before Toy Story to beyond Up!, this one-of-a-kind encyclopedia captures all the films, shorts, characters, history, and information of Pixar Studios. Thousands of photographs and illustrations combine with behind-the scenes information to form the ultimate Pixarpedia.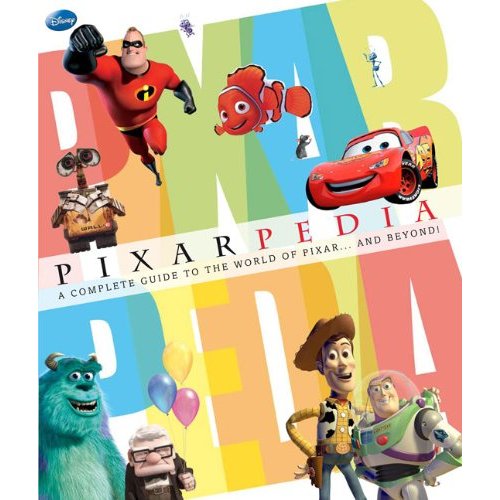 DK Publishing normally does great, dazzling, visually informative books anyway – for kids to kids of all ages – all designed with great photos, illustrations and with a fun presentation.
Pixarpedia is all that plus the amazing art of Pixar.
It is a large oversized book, hardcover and EVERY photo in color and EVERY PAGE is chock full of DOZENS of photos and Pixar renderings (which are technically illustrations).
Every Pixar movie gets main pages with descriptions of the film and little tidbits …
This includes EVERY short and EVERY additional animations either shown in theaters or on a DVD.*
And then each film's main characters get their own page …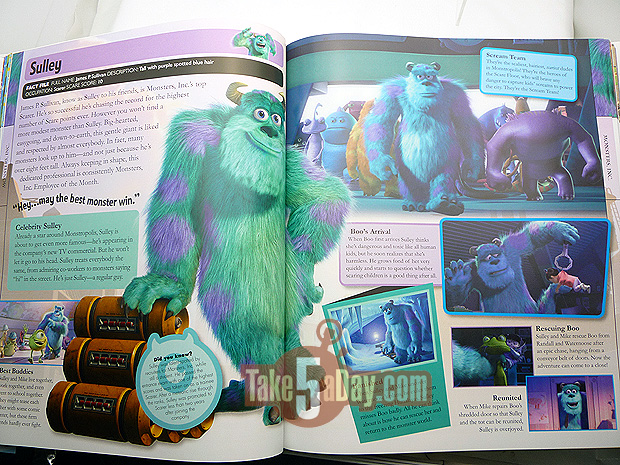 As you can see, all rendered brilliantly in high res, top quality printing and high class all the way – pretty much like every Pixar project.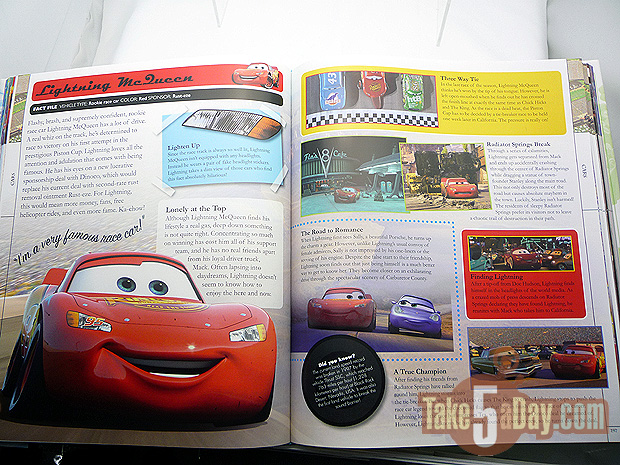 Of course, these are just sample pages from Monsters, Inc & CARS.
Then all the characters from each film within each section get their own bio …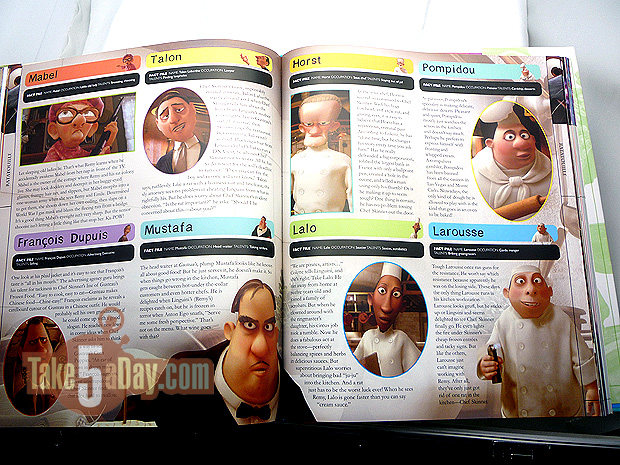 Ratatouille, of course …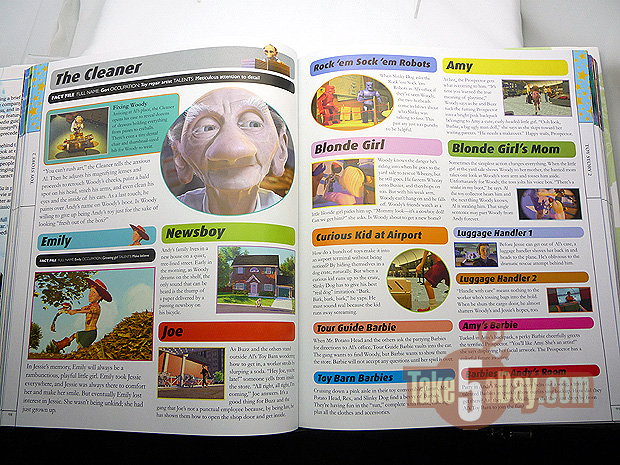 Toy Story 2.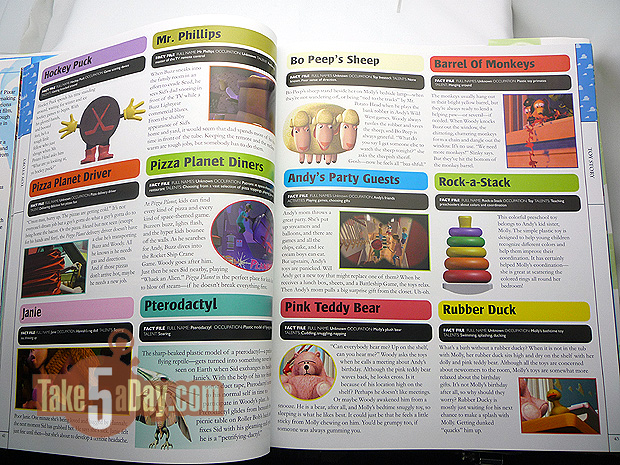 Toy Story toys (All their backstory).
Again, these are just sample pages from a few of the films …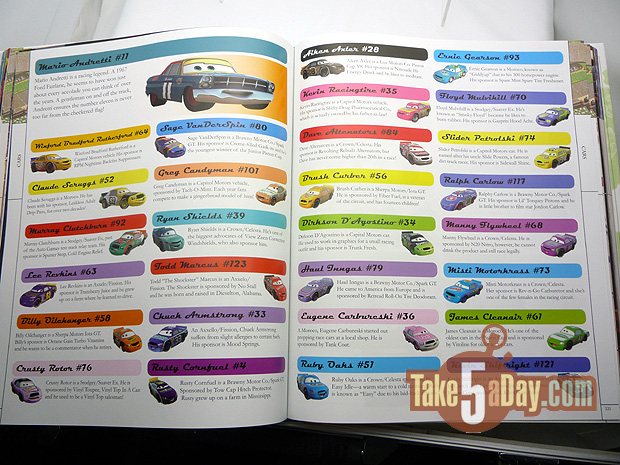 CARS is probably the one not 100% complete (in terms of characters) … but then I'm sure they thought – who's crazy enough to know 400 characters names (and want to buy 400 diecasts?)
In the back section, there are a couple more pages for each film with trivia and behind the scenes tidbits …
With CARS, there's probably not much we don't know as we have gone frame by frame for CARS but for all the other Pixar films, there is a treasure trove of pages, facts, illustrations and fun reading ahead.
*Other than missing Mater Tall Tales (Volume II or Version 2 of this book, I guess), nothing else is left out from Pixar.
Like EVERY Pixar film – Pixarpedia is fun, it's informative, it's entertaining, it'll make you smile, it'll dazzle you and it's brilliant.
If you are a film fan, an animation fan or a Pixar fan, you'll simply want this book. It's like owning the DVD of the film – you just need it.
I cannot imagine anyone who wouldn't want this on their shelf or as the perfect film-Pixar-animation fan gift for the holiday season … unless you run Dreamworks Animation 🙂
Click on the graphic below to go to the Amazon link.