Home
»
Mattel Disney Pixar CARS
,
Retail
Mattel Disney Pixar Diecast CARS: Storytellers 3-Packs Carryover
Yes, the full release of Storyteller's 2.0 is not quite here yet – there have been a sporatic release of the singles – more are coming! – and eventually the new three packs are coming …
But here are the "returning" Storyteller 3-packs … and how to tell them apart from Storytellers 1.0 2008 releases …
If you're just collecting diecasts …
THESE TWO ARE EXACTLY the same in the CARS within these 3-packs … from the 2008 Storytellers 1.0 release and 2009's v1.5 …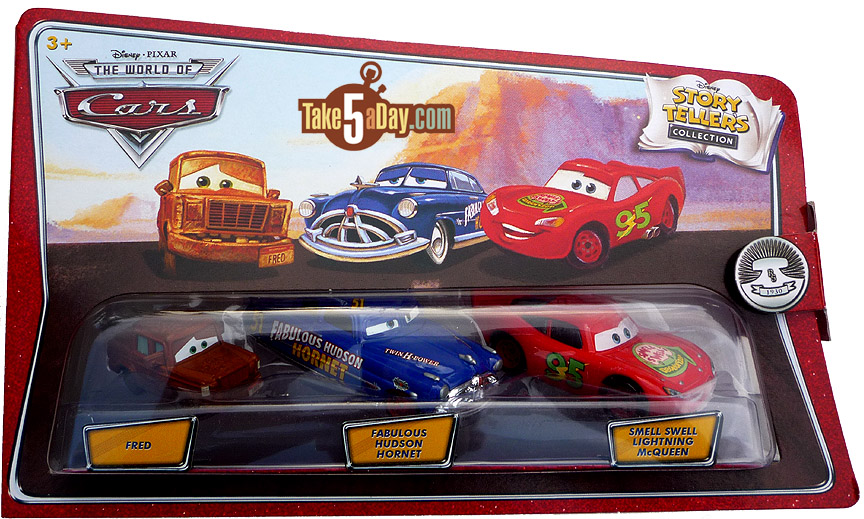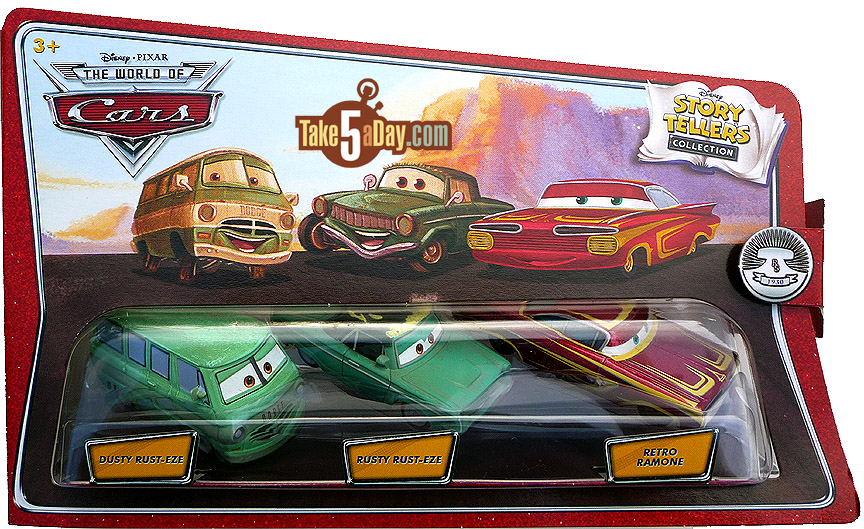 The back and spine art are EXACTLY the same …
There is one art difference on the inside flap art. It has been updated to reflect that TWO of other releases are slightly different.


(Brand New Mater & Flo swapped 3-packs …)
So, new card and new configuration as Flo now comes with Wedding Day Ramone & Tractor.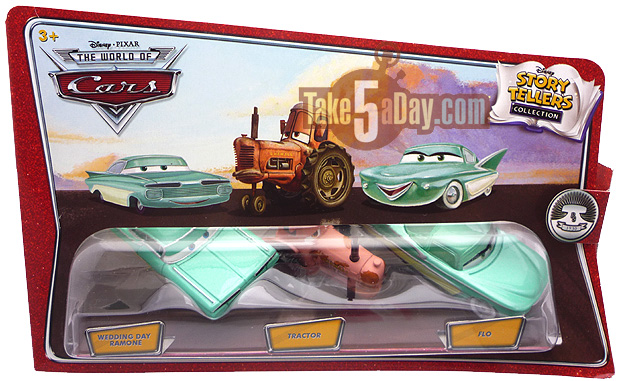 And Brand New Mater swaps placed with Flo into this three pack.
So it makes slightly more sense …
And it seems this 2008 Storytellers 1.0 3-pack has been retired, the Guido, Luigi & Red one …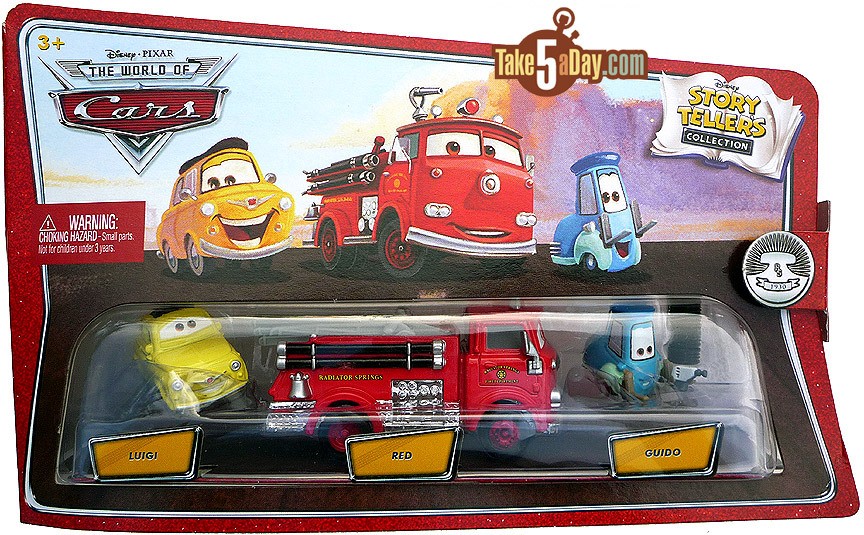 So, to recap so far, of the 5 Storytellers 3-packs from last year …
2 returned as is – same – except for new art on the inside left panel
2 swapped CARS and of course, new front art.
1 appeared to be 'retired."
There are three NEW releases scheduled for Storytellers 2.0 …
The 3 new Showstopper girls, the three cousins in another one and the Bubba ones … so maybe Guido & Luigi will return with Bubba …
The DPCI numbers are not helpful in finding these as they are the EXACT same as last year AND if there are older ones on the shelf – they might not bring any (more) out … but good luck, 087-07-1730.



metroxing

8 November 2009

Mattel Disney Pixar CARS, Retail


27 Comments