Home
»
Mattel Disney Pixar CARS
,
Toys
Mattel Disney Pixar Diecast CARS: 6-Packs Next + 2 More Mini MSOS Piston Cup Racers
There are more MINI "6-packs" coming.
The Target.com does have some listed online but the only NEW one listed is the Hot Rod 6-pack …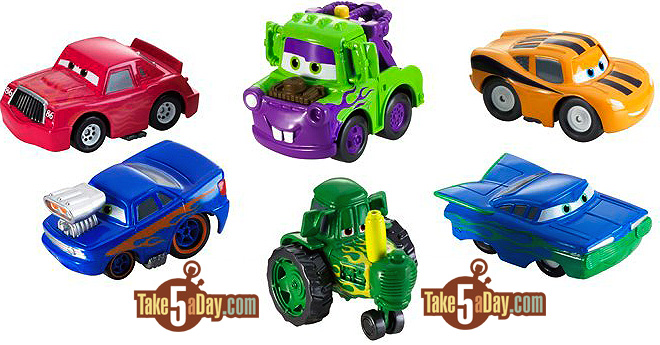 For those collecting all along, these are all repeats – except that some of these are available for the first time outside of the Target holiday or other MINI exclusives.
Though for MINI completists, you do have to look carefully as in some cases, the eyes were switched from stickers to decals or as in the case of the Sarge set …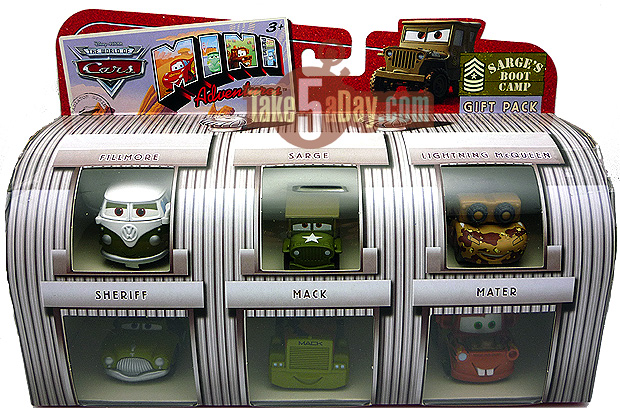 If you look below, some of the MINI's (from the official mattel PR photo) were photographed from earlier releases … but if you look closely at the ones actually released in the box set above – different.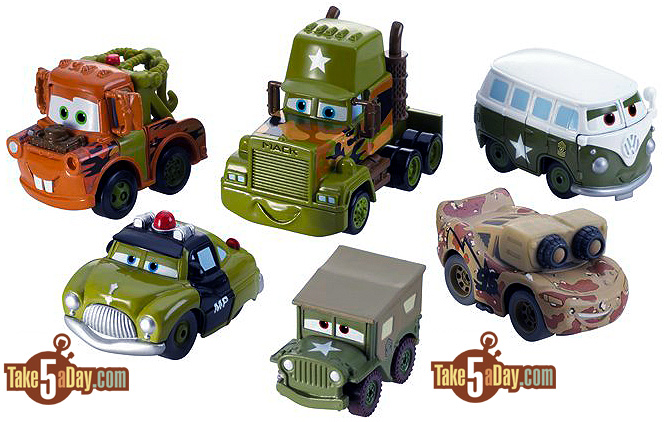 So, while Camo Mack is technically the only MINI in the set, there are four variants:
In the Sarge Boot Camp box: Mater comes with decal eyes, Fillmore is several shades darker, Sheriff comes with decal eyes and camo McQueen is a much darker camo. Mack is new, as noted and Sarge is the same. So, if you count variants, the box actually contained 5 new MINI's so until the set actually comes out, it's hard to tell if it's new or really "new."
Another coming next is the Dinoco 6 Pack Set

Mia & Tia are new and Dinoco Chick Hicks has only been released with sticker eyes so presumably, he will be decal eyes in this release. Dinoco Hauler & Semi count as two MINI's BTW.
And just released … The Piston Cup Gift Pack.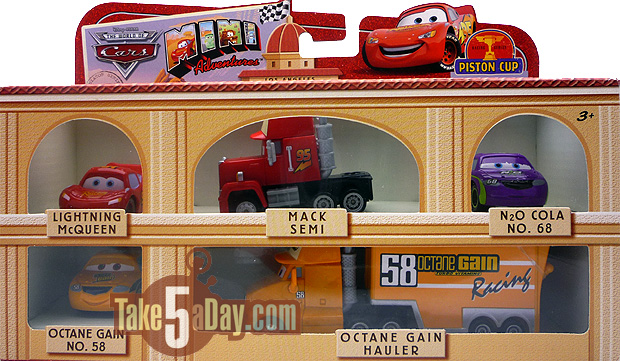 One of the best releases with everything new except for Lightning McQueen (though Mack & hauler were released – first release of Mack "Semi" only though).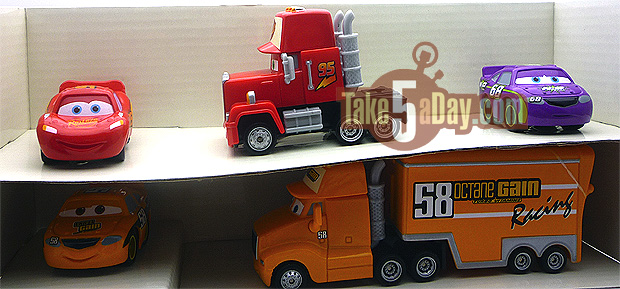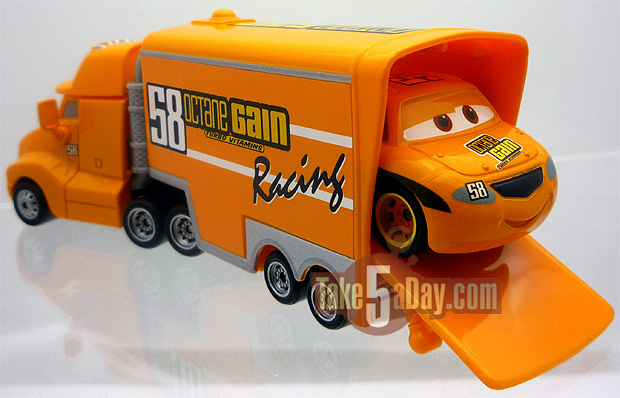 Man, I miss the big screen …

It takes a lot longer to cover 500 miles though…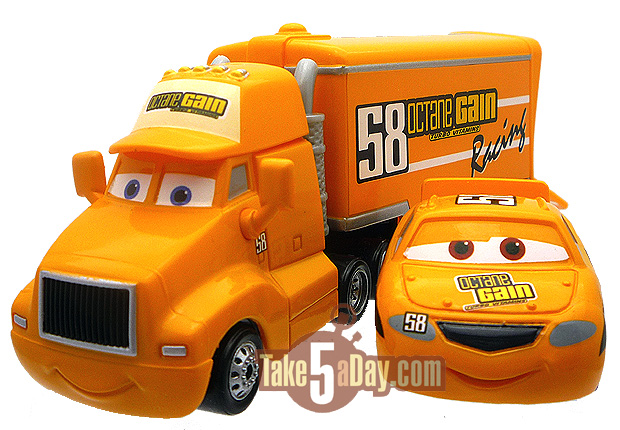 How can you resist collecting us?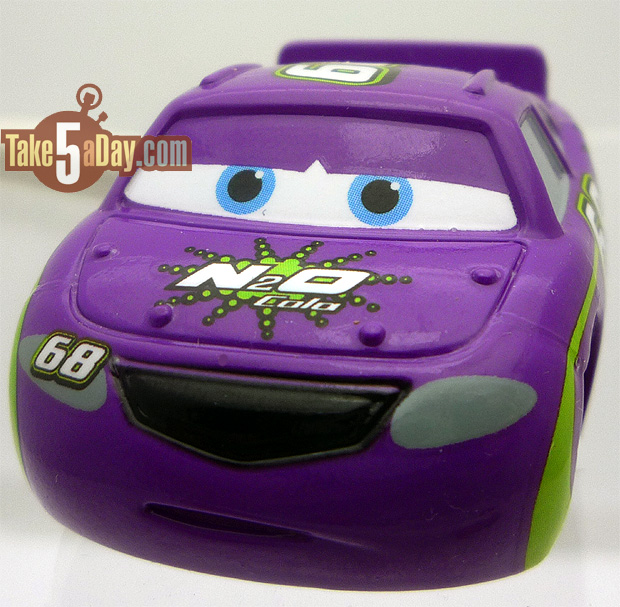 No one has seen my hauler?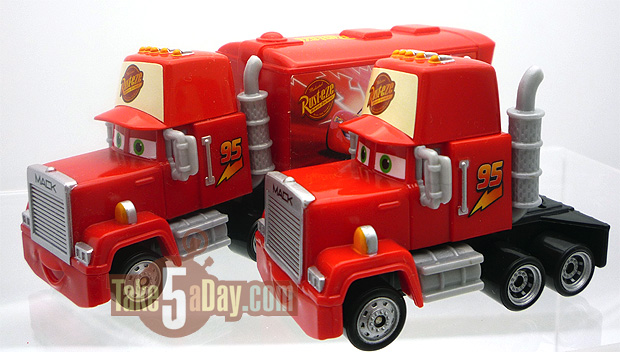 Mack Semi … um, same as he ever was (just without the hauler part).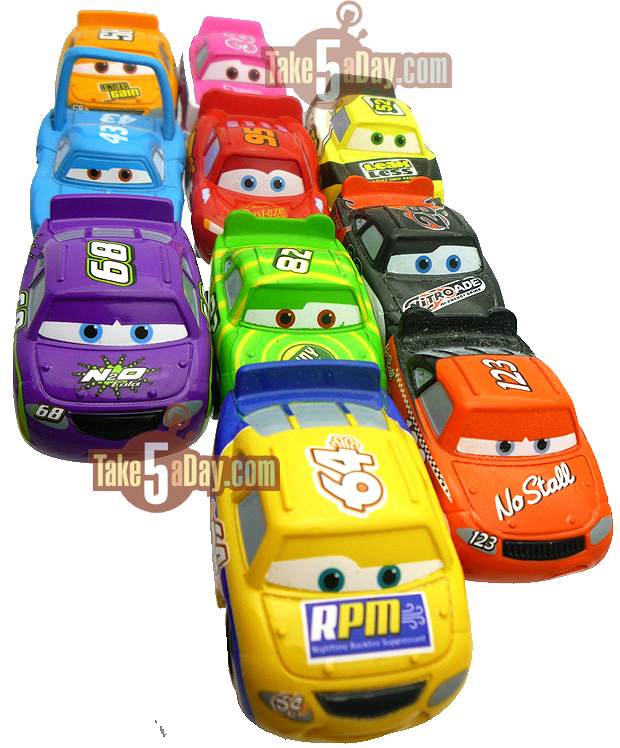 Here is where we stand on the MINI Speedway …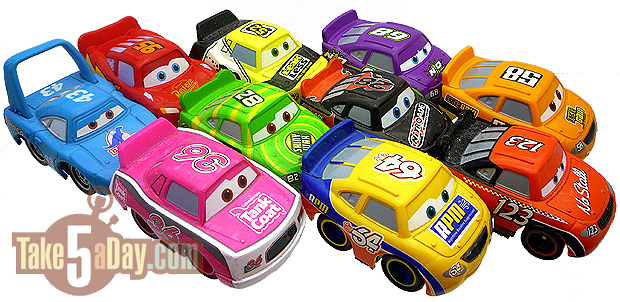 Where do you stand on the MINI Speedway of the South?
Other Piston Cup MINI's coming?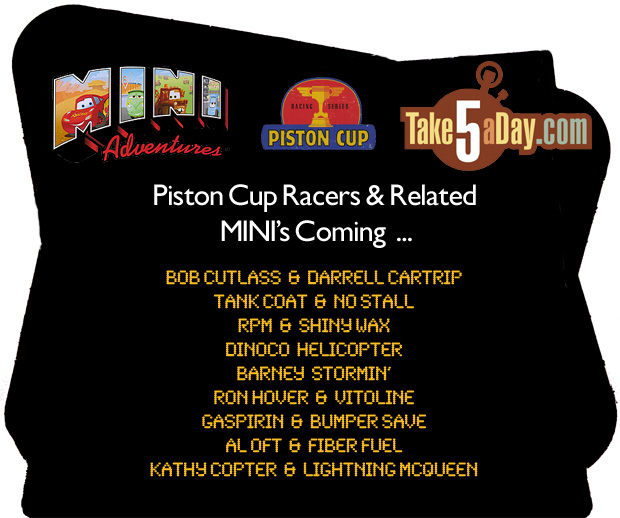 At least 4 more …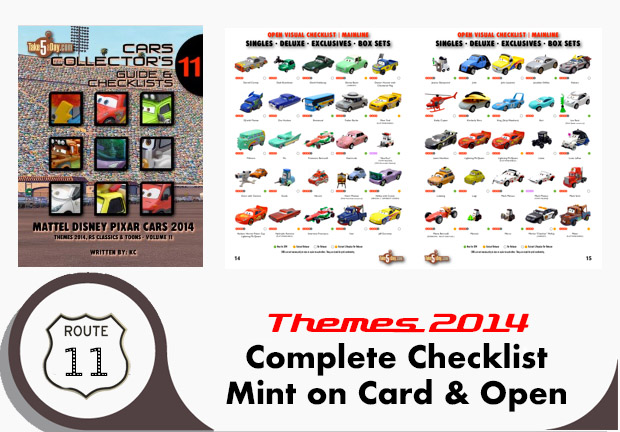 metroxing

15 August 2009

Mattel Disney Pixar CARS, Toys


25 Comments