Home
»
Mattel Disney Pixar CARS
Mattel Disney Pixar Diecast CARS: Diecast Authority Display Cases + Grading + Contest + Coupon Code!
Of course, most collectors know them as Action Figure Authority as action figure display cases & grading has been going on for much longer but we welcome them as an advertiser AND as a new source for single display cases and more importantly, as the authoritative company in the industry on toy grading for collectors.
First up, as you all know, most of the on-card single display cases are geared towards Hot Wheels – and while the appearance briefly of the snap-on cases for Mattel Disney Pixar CARS was nice enough – they offered a little protection but still not much in display usage … Diecast Authority has stepped up and is offering some world class display cases and card protection.
Keep in mind it's a little hard to photograph a card with a clear bubble in a clear acrylic display case so don't mind the background color or the reflections …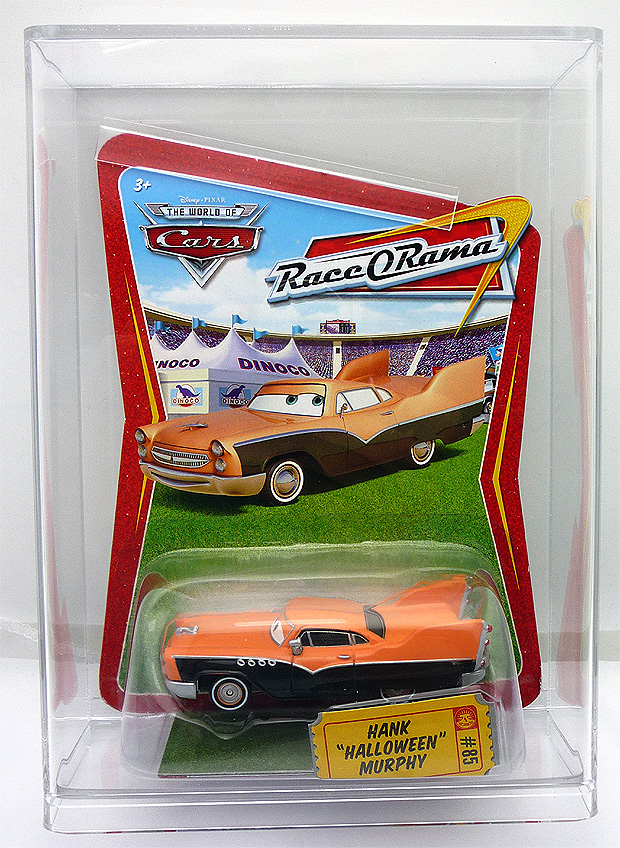 Okay, Hank might not be everyone's first choice in storing it securely in an acrylic case 🙂 but Snot Rod with confetti? Original Sarge? Fred on Supercharged card or maybe all the Chase CARS deserve a nice cozy acrylic home 🙂 Or if you secure your Bug Mouth McQueen, send us a pic! 🙂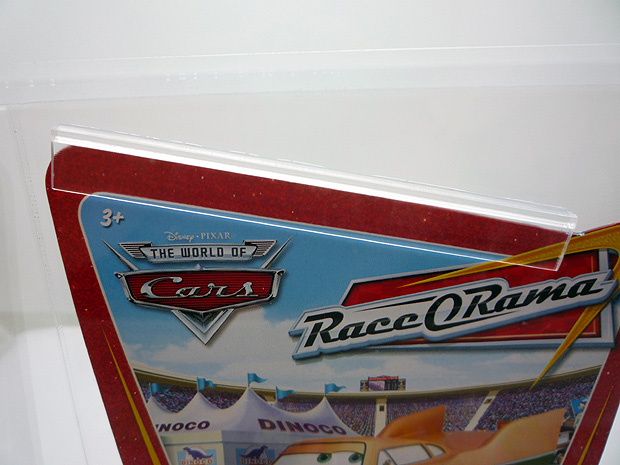 Also note, your mainline single is not going to rattle around in the case, these are custom cases built just for the mainline singles – they have a plastic tab that you slide the top of the card into … so no droopy cards …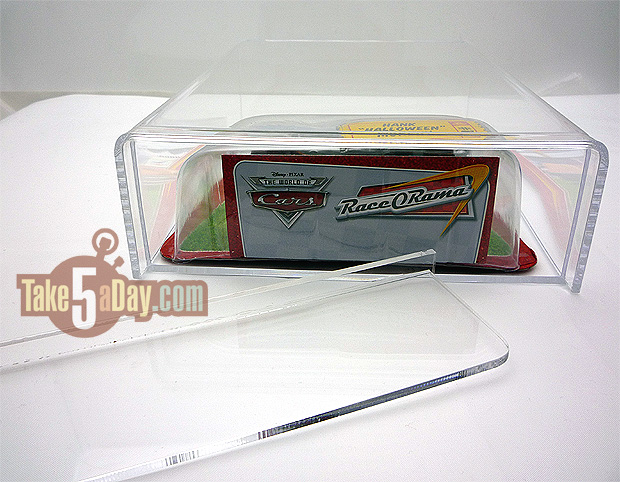 The bottom is a slide base-drawer that is solid and slides in tightly – again, solid and sturdy, requiring effort to open it.
For the Mini's …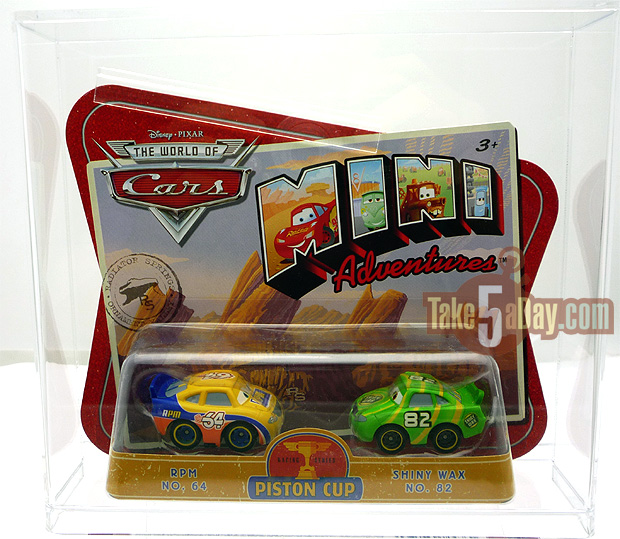 Perfect for the Mini Piston Cup Racers to keep pristine … that's a reflection on the side BTW.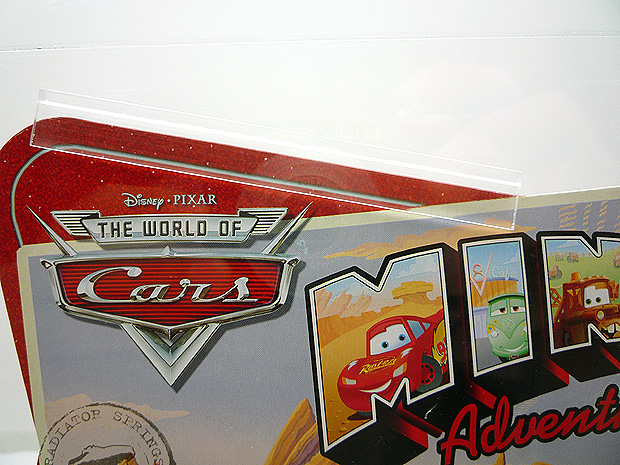 Same as the mainline singles case, a notch to hold the card from drooping and the bottom base is tightly secure but slides out for access and changes.
For the Megasize … this will the one area where it's hard to decide what to acrylic box up first … and with Bessie coming …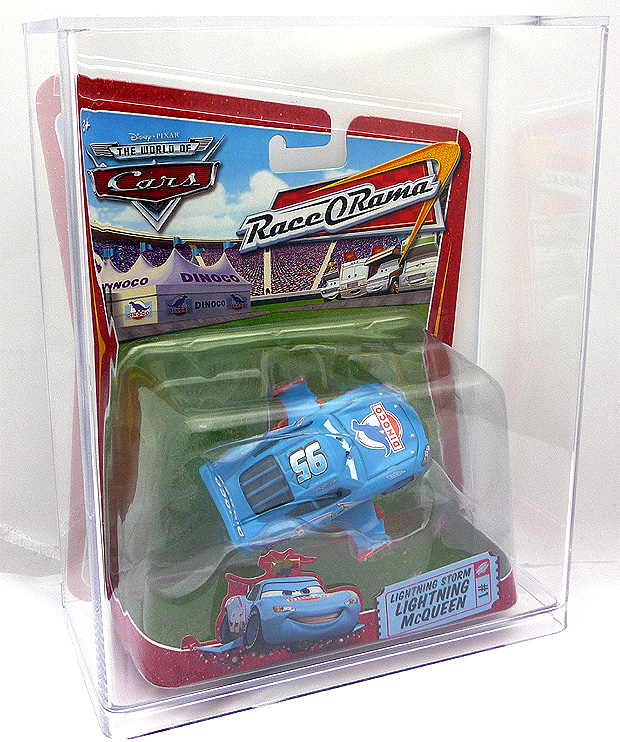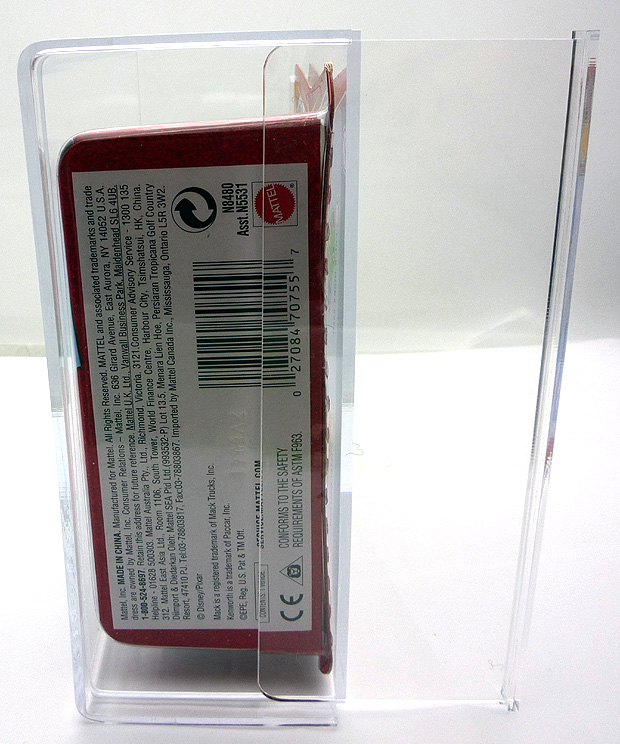 Again, base is tight-on but slides off for access.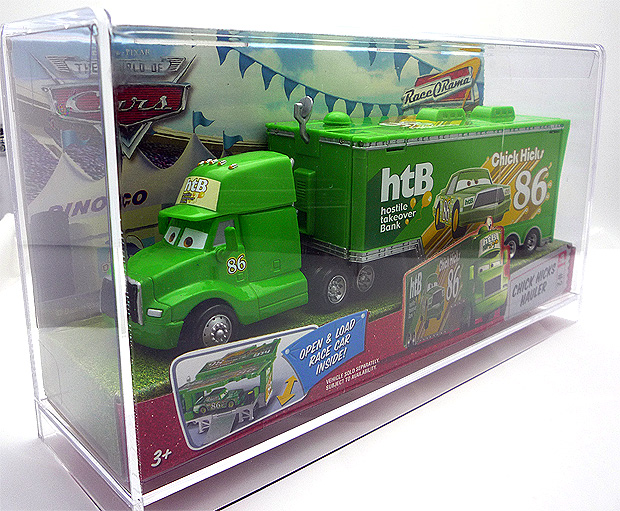 The Hauler one is great. The slight curve on the front acrylic is especially classy …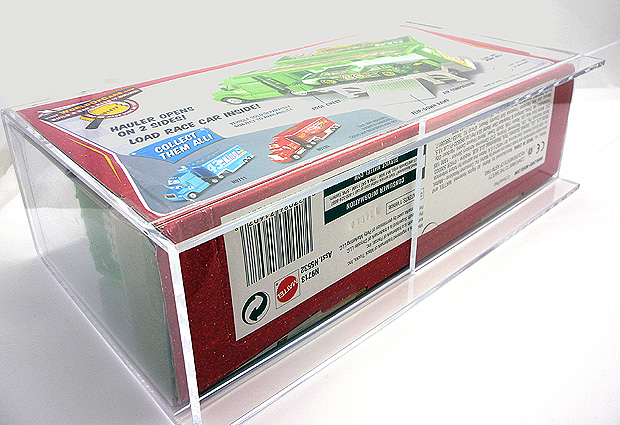 Again, Hauler box is nice and secure but you can access it anytime by sliding the bottom door-base open.
The next step is grading your favorite CARS. As we move in the territory where CARS can cost hundreds to thousands of dollars NOT to mention all the unauthorized CARS, and counterfeits – there will be dozens of CARS that require a legitimate third party valuation to not only grade it on its condition but also its authenticity. Once it's been graded and authenticated, it gets a special ID number and it's sealed.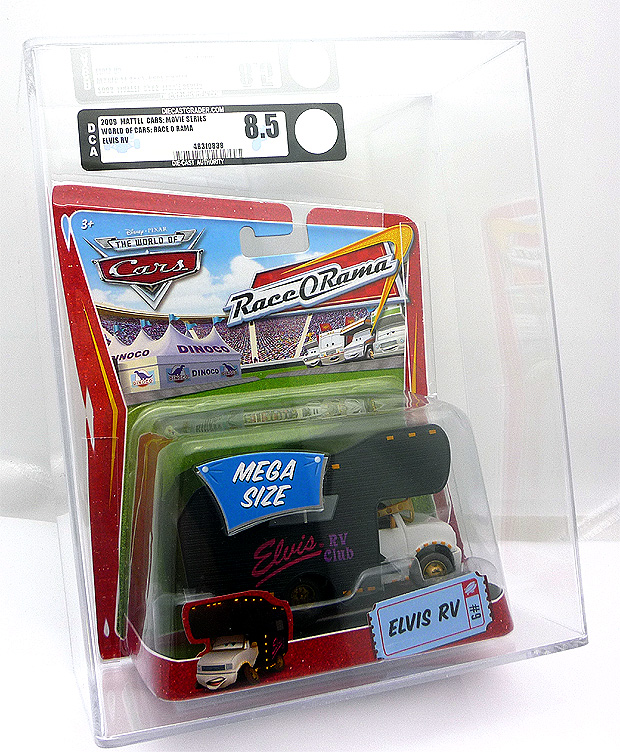 So while this looks like the other megasize case, the base is sealed and cannot be opened.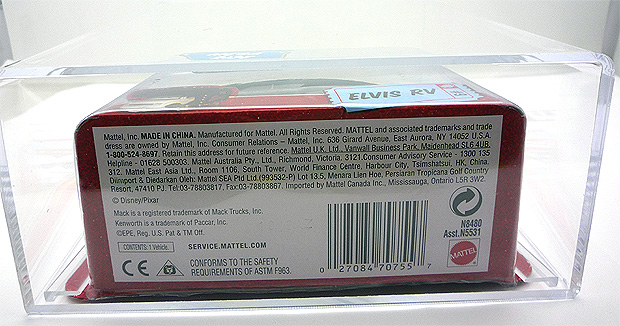 Once graded, buyers, sellers or just for your own sleepless night – you can rest assured knowing that your CAR has been verified by a respected grader such as Diecast-Action Figure Authority and everyone feels confident in its legitimacy.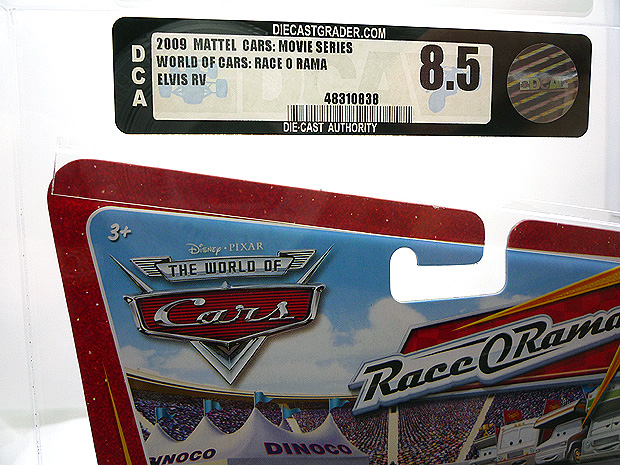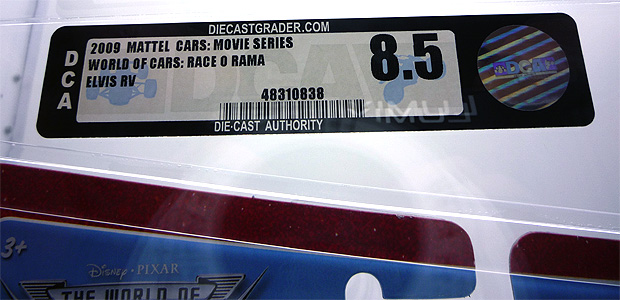 And as promised, a CONTEST!
Everyone who comments below is entered in a drawing with a GRAND PRIZE …
The winner of the GRAND PRIZE can mail in ONE Mattel Disney Pixar Diecast CAR to be GRADED and SEALED for free!
You may enter once every 12 hours and your comment must include:
(the words) CONTEST ENTRY (and the Disney Pixar CAR you would like to get graded)*
example:
CONTEST ENTRY – Rocket Mater
*If you win, you do not have to choose the CAR you listed 🙂
But wait, there's More!
There is a RUNNER UP Prize … you WIN the SEALED and GRADED Elvis RV seen above.
Same rules as for the GRAND PRIZE.
Other rules are simple – you can only win one prize. Winners will be drawn at random.
For "Grand Prize" grading winners, you are responsible for postage & insurance in sending in your action figure or diecast to Diecast-Action Figure Authority to be graded. Your return postage is included as part of "Grand Prize"package.
Entry starts NOW and runs until Sept 30th!
So, good luck and Welcome Diecast-Action Figure Authority to the TakeFive Community!
COUPON CODE!
If you're interested in the CARS acrylic single display cases, the link is HERE.  As a special offer for TakeFiveADay readers, they are offering a 10% discount for all sliding base single display cases – use coupon code: CARS10.  This will be valid through Sept 30th only.
If you're ready to begin the grading process – for diecasts CLICK HERE to log on to do it online or download the forms. Packaging instructions are here.
Here is info on the acrylic cases and UV questions.
The company and process FAQ is here.
There is even a coupon for grading submissions. Get $2.00 – $5.00 OFF grading for every item – use coupon code: EARLYAUGUST on the cover page of your submission form* valid for all areas (not just diecast CARS)
(submissions must be postmarked between August 5th-15th)
Good luck ALL!
Also keep in mind, all the cases stand up and are flat so you stack them for displaying.
So check it out – thanks!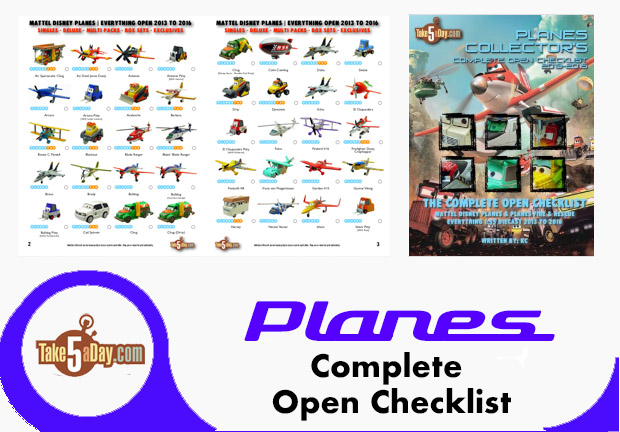 metroxing

14 August 2009

Mattel Disney Pixar CARS


359 Comments