Home
»
Advertising
,
collecting
,
diecast
,
Film
,
Internet
,
Marketing
,
Mattel Disney Pixar CARS
,
Retail
,
Toys
,
TV
Mattel Disney Pixar Diecast CARS: The Cars of CARS, Part 2
Part I of this post mostly covered the tuners which offer clues but nothing definite … the rest of the CARS here, are mostly licensed as indicated by the info on the cards or the trademark info …
Here are some obvious ones … though of course, CARS is great on two counts – the original design of the characters from Pixar and Mattel in capturing that personality in metal diecast form …
Ferrari F430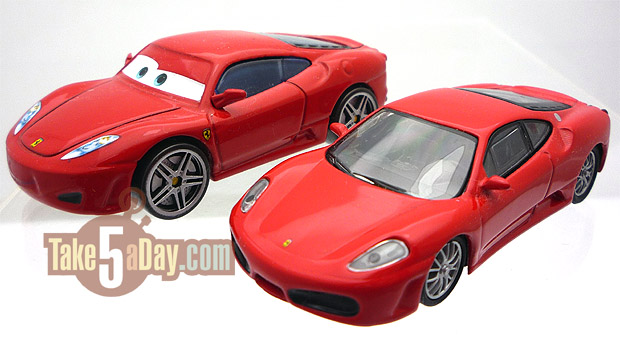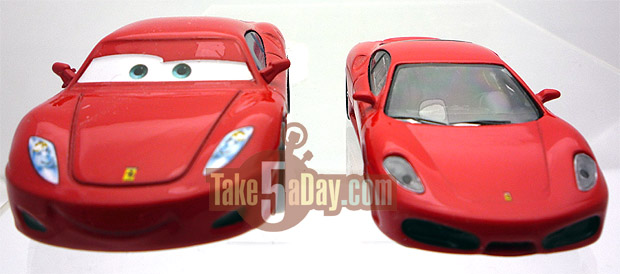 Fillmore & VW Microbus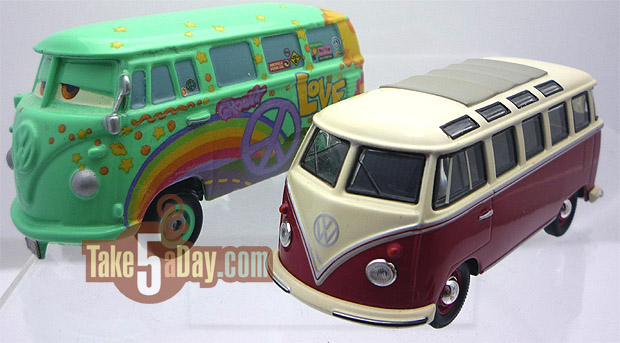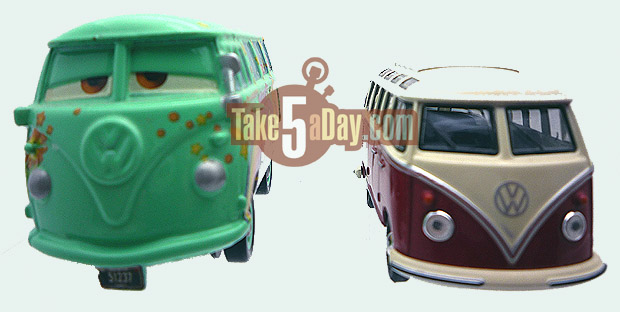 Doc Hudson & the Hudson Hornet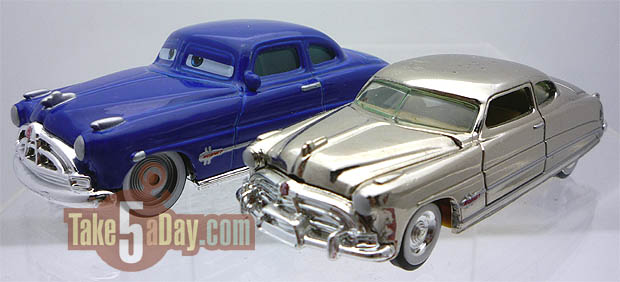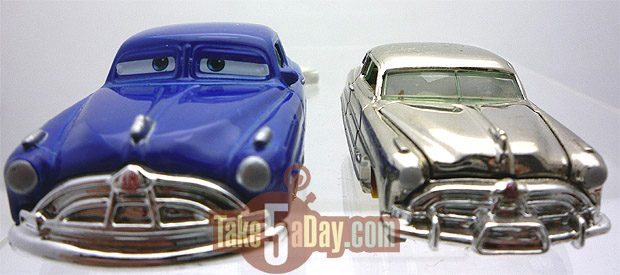 Luigi & the Fiat 500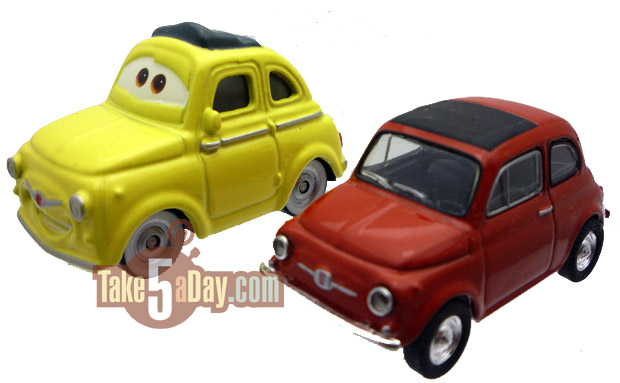 And while McQueen is clearly not a Corvette, here's the inspiration for his Crusin' art …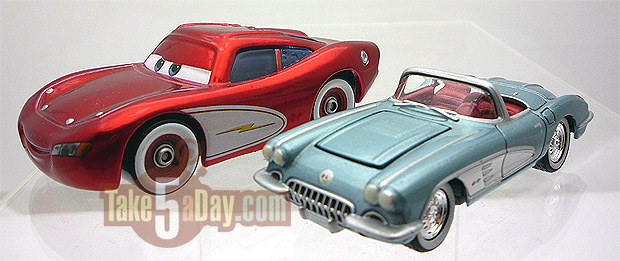 Mike & the BMW Isetta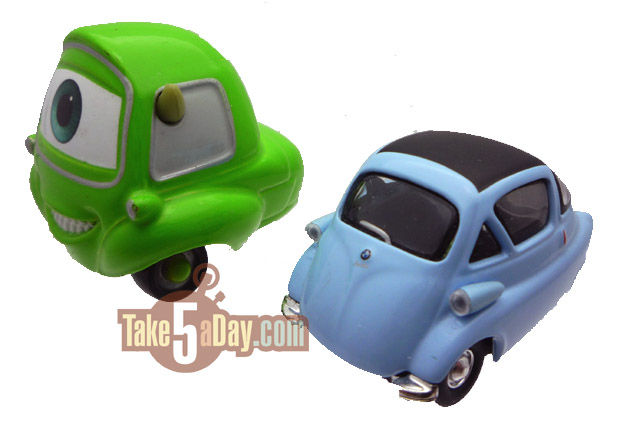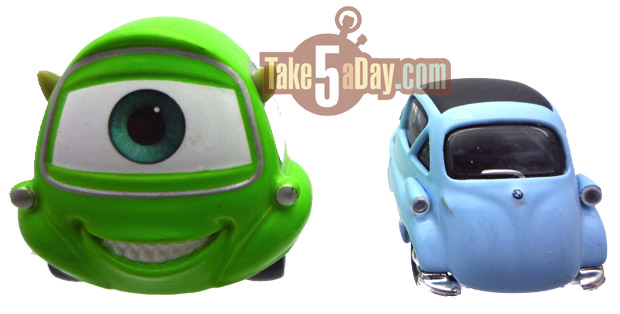 No real doubt that Ramone is a Chevy Impala … by the late 1950's – hard to mistake one car for another …


Or a great car design such as the Porsche 911 that after 40 years, the 996 looks as great (BTW, it's pronounced PORSCH-CHA …two syllables not one 🙂  ).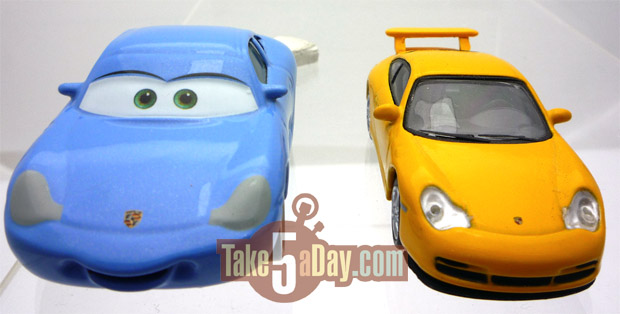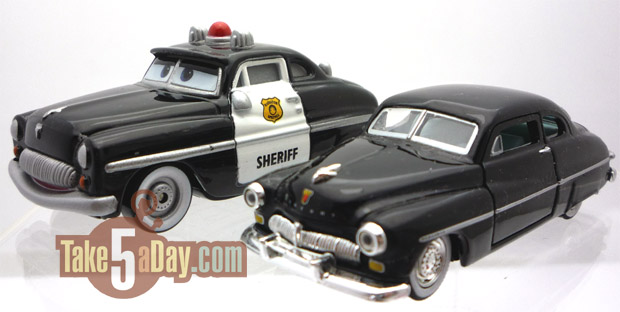 And speaking of iconic design, the 1949 Mercury looks great 60 years later!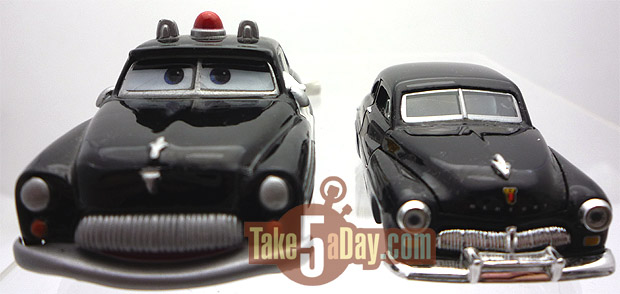 With free built in metal mustache 🙂
And love it or hate, the Hummer H1/HumVee won't be forgotten either …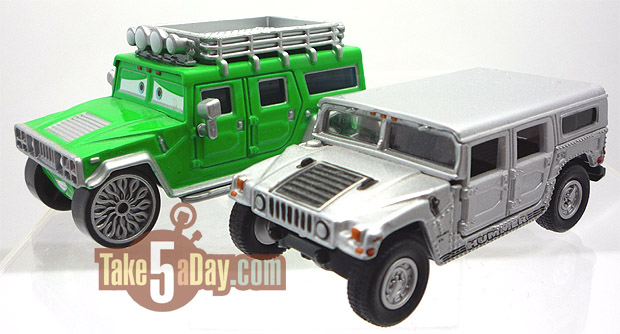 Of course, there are some CARS they took some liberties with – both because it was fun to combine a couple classic American designs into one … and to save a little on licensing …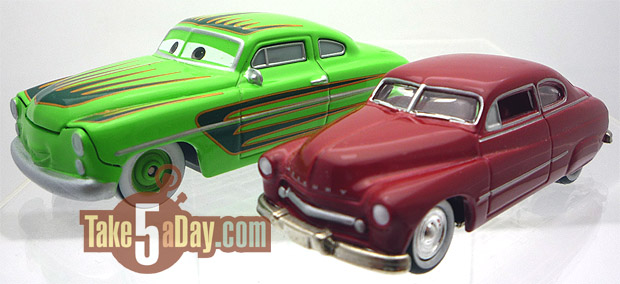 Edwin Kranks – looking mostly Mercury like – hood a little flatter but this was a popular look in the post WWII – late 1940's so Edwin is a little mix of a lot of American CARS from the time.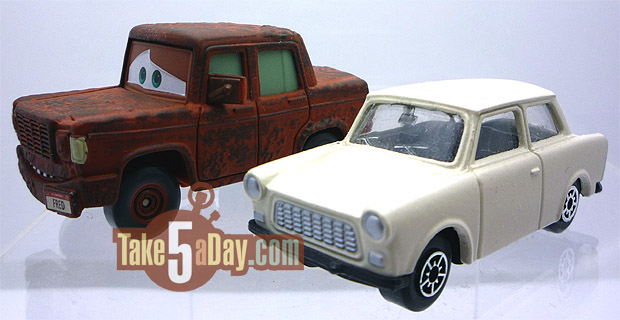 The Trabant, the Eastern Europe version of the Fiat?
And Like Edwin Kranks, Greta is a homage (and a mutt 🙂 ) … if the "tub" look was popular in the late 1940's – of course, the tailfin craze was the late 1950's … here is Greta next to a DeSoto. Though clearly, there are a couple dozen car models that featured great tailfins culminating with the 1959 Cadillac.


Of course, this list is not complete. I don't have matching diecasts for every CARS car 🙂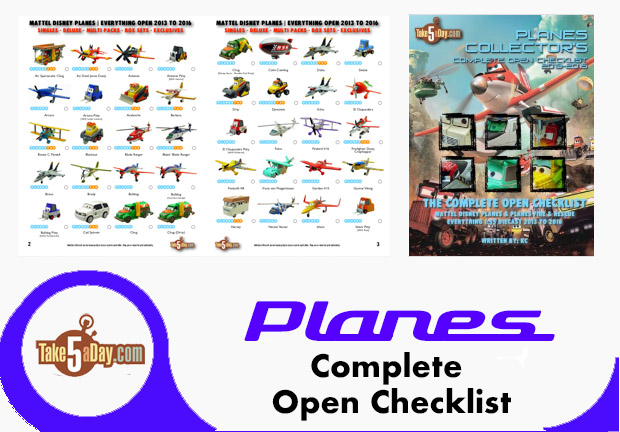 metroxing

16 April 2009

Advertising, collecting, diecast, Film, Internet, Marketing, Mattel Disney Pixar CARS, Retail, Toys, TV


58 Comments