Home
»
collecting
,
diecast
,
Film
,
Internet
,
Mattel Disney Pixar CARS
,
Toys
,
TV
Mattel Disney Pixar Diecast CARS: Samurai60 Pay It Forward, Part II
A few months, Samurai60 was nice enough to write us and note …
"I wrote a while ago about how happy I was to find a place where money wasn't the be all end all. It was absolutely refreshing to find a place where people did things to help others out and not for financial gain. I have just finished a number of trades and buys from members of TakeFive and my sons are both enjoying Cars we couldn't find in northern Canada."

And as a more-than-generous thank you, he asked for readers to write answering a few questions and he and his sons picked a deserving winner
Samurai60-David has decided that it's time to do it again!
🙂
FROM DAVID:
Thank you to all who make this site great!  Charging exact shipping and generally doing things in the spirit of helping fellow collectors and their children make this site awesome.  To say thank you and to teach my children the lesson of it is better to give than to receive, I would like to do the second installment of the "Pay It Forward" Contest.  If you have had trouble finding some Cars or just can't afford them (this recession and all or don't/can't pay what some eBay listings go for) enter this contest. All you have to do is email my five year old son, Ethan answers to the following questions:
1. Your name (first name is fine)
2. Your age
3. How many Cars in your collection
4. Favorite Car or Cars
5. What is your favorite thing to do with your Cars?
6. Some people last time sent in photos; nice but not necessary.
My son and I will look over the emails we receive and choose a winner. The winner will receive:
1 Vitoline Launcher
1 Shifty Drug Launcher
1 Trunk Fresh Launcher
1 Dustin Mellows
1 Finish Line Gift Pack with Finish Line McQueen
and a couple of surprises.
If you have some of the above we can do some changes with whatever else is in my doubles/extras bin.
My email address is dkyoshida@yahoo.com
We ask that the winner promise to do something nice for someone they don't know. The deadline for entries is Tuesday at 9:00pm Eastern.
Here are your judges for the competition … Ethan and Kieren 🙂 (not picture-dad, his job to catch any CARS that go flying the track …).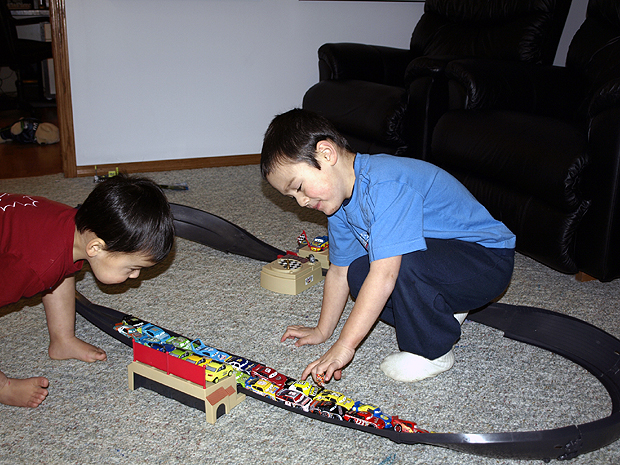 I like the official setup – crew chiefs on one side, Dexter on the other side, no fraternizing 🙂
Thanks again Samurai-David for the very nice thoughts.
I should also note that another Canadian, PirateDad also joined in last time and sent out a separate package to a second winner – just because … so for last time, thanks Samurai60 & PirateDad for spreading the CARS good cheer and thanks again for sending a deserving family CARS …
The PREVIOUS POST & PREVIOUS GIVEAWAY.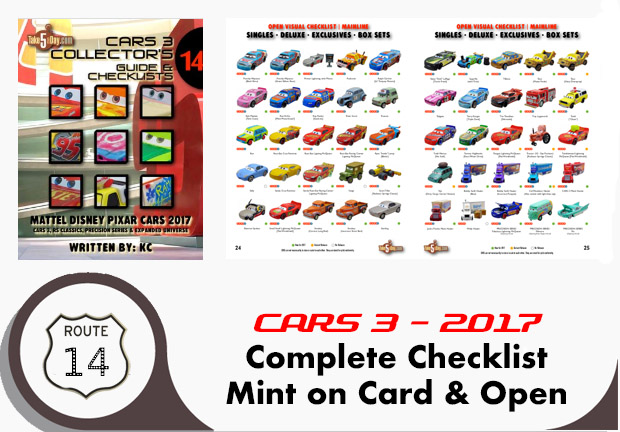 metroxing

7 February 2009

collecting, diecast, Film, Internet, Mattel Disney Pixar CARS, Toys, TV


23 Comments