Home
»
Advertising
,
collecting
,
diecast
,
Film
,
Internet
,
Marketing
,
Mattel Disney Pixar CARS
,
Retail
,
Toys
,
TV
,
Uncategorized
Mattel Disney Pixar Diecast CARS: Matty All Tied Up, Who You Gonna Call?
Apparently Matty decided we don't need more CARS but we could use some limited edition action figures that ALL MANY SOME SCRUM QUINTET Barbershop Quartet have been clamoring for …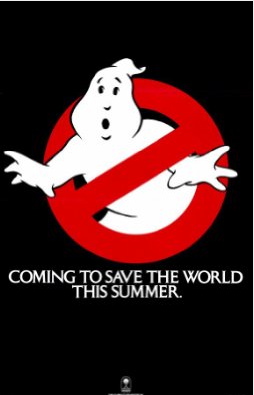 "Mattel's "Ghostbusters" collectible line, debuts with 12-inch figures in June 2009, and will be available exclusively at MattyCollector.com. Each figure will feature window box packaging and include authentic Ghostbuster equipment unique to each character. For the first time, Mattel's line will include talent likeness of Egon Spengler, Ray Stantz, Peter Venkman and Winston Zeddemore."
While GHOSTBUSTERS was a funny movie … a couple things … first, if the figures are 12-inches, you have to do the marshmellow guy to scale – what's that going to be – like 15′ feet high … I hate to see my shipping charges on that … and what's the point of the Ghostbusters dudes without a to-scale marshmellow dude?
1984 wasn't a bad year for movie but really, I'd definitely rank some other films from that year where I'd like some some Matty induced action figures …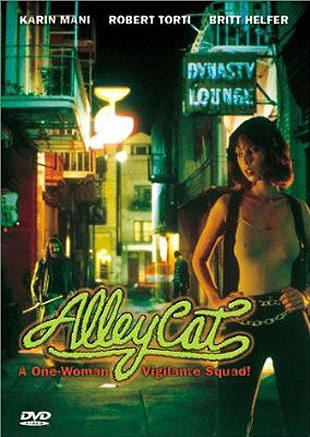 #10 … Alley Cat: A beautiful young martial arts expert stops a vicious street gang from robbing her grandparents' house. The gang marks her for murder, but her grandparents are killed instead. The girl sets out to take her revenge on the gang.
Okay honestly, I have not seen this movie but I sense the action figures would be great. The grandmother with the .44 slug is the variant.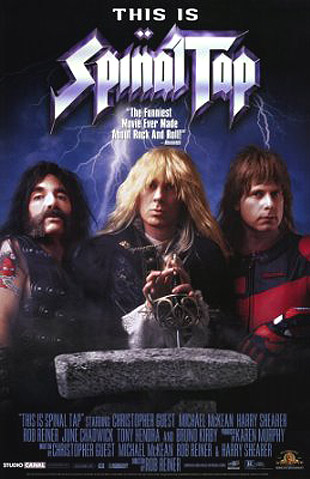 #09 … This is Spinal Tap:Legendary British heavy metal band Spinal Tap attempt an American comeback tour accompanied by a fan who is also a film-maker.
As if you really needed a blurb 🙂 … I'm just saying if you're gonna revive action figures of 5 unattractive guys, why not these guys? – plus, who wouldn't want a talking  'movie moments' from this film?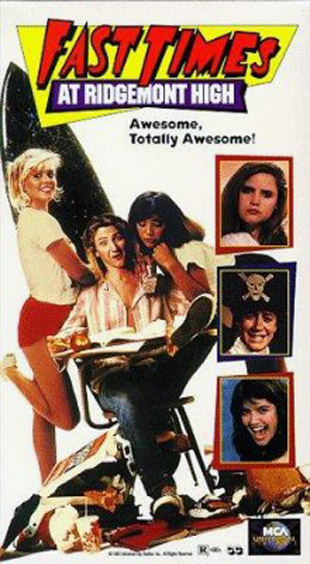 #08 … Fast Times at Ridgemont High: Follows a group of high school students growing up in southern California, based on the real-life adventures chronicled by Cameron Crowe.
Okay, not from 1984 but for um, it holds memories 🙂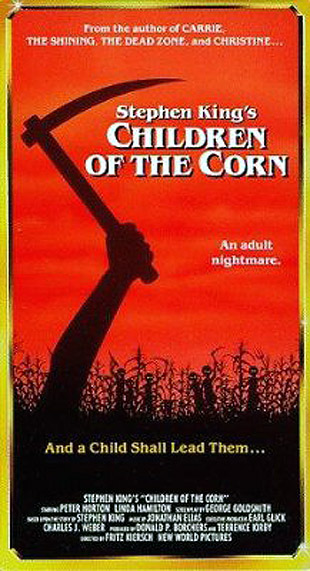 #07 … Children of the Corn: A boy preacher named Isaac goes to a town in Nebraska called Gatlin and gets all the children to murder every adult in town.
I think that's the plot, I'm pretty sure I went running from the theater. I didn't eat corn for 9 months … and be afraid when someone hands you a corn stalk crucifix at the County fair …but scary *** action figures!
#06 … Beverly Hills Cop: A freewheeling Detroit cop pursuing a murder investigation finds himself dealing with the very different culture of Beverly Hills.
More un-attractive guys and they shoot a lot of weapons!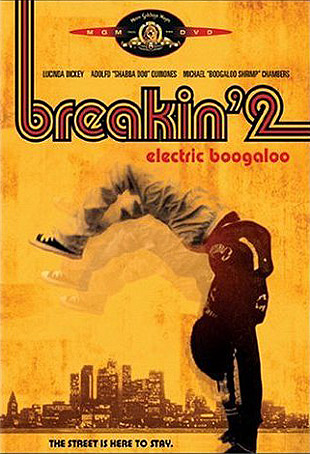 #05 … Breakin' 2: Electric Boogaloo: A developer tries to bulldoze a community recreation center. The local breakdancers try to stop it.
I might be going out on a limb but I believe no one has successfully sold a break dancing movie based action figure line but hey, why not be the first? I mean if you can fit Yeti the Abominable Snowplow on a front name plate, how hard can "Michael 'Boogaloo Shrimp' Chambers" be? Though that may be the lamest tagline of ALL TIME …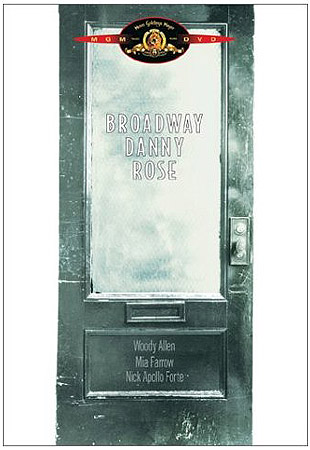 #04 … Broadway Danny Rose: In his attempts to reconcile a lounge singer with his mistress, a hapless talent agent is mistaken as her lover by a jealous gangster.
I'm also pretty sure there has never been a line based on any Woody Allen films 🙂 so the market is totally ripe … again, I'm pretty positive all the guys in this movie are just as odd looking as the guys in Ghostbusters … though no giant marshmellow guy … does Danny Aiello count?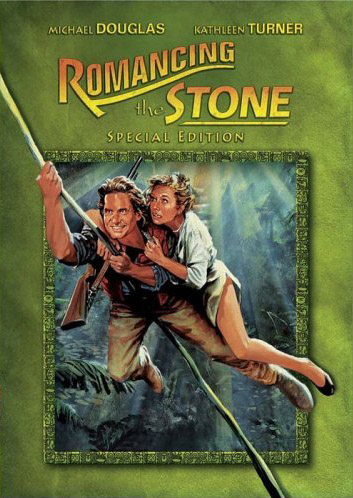 #03 … Romancing the Stone: A romance writer sets off to Colombia to ransom her kidnapped sister, and soon finds herself in the middle of a dangerous adventure.
Two words – Danny DeVito … or maybe they just expand this line for all Kathleen Turner films of 1984 … including CRIMES OF PASSION … 🙂 Barbie sales are done, maybe she's not just grown up enough?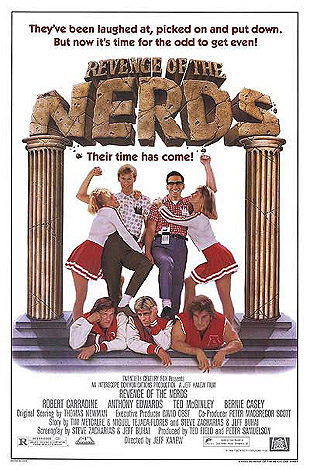 #02 … Revenge of the Nerds: At a big campus, a group of bullied outcasts and misfits resolve to fight back for their peace and self respect.
What DOESN'T happen in this movie? And hundreds of characters!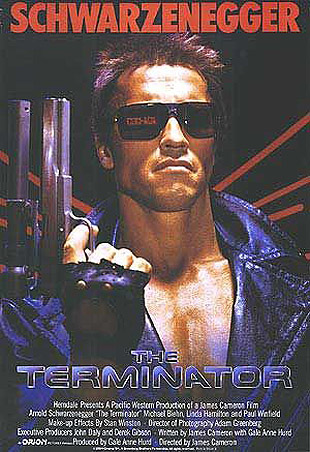 #01 … Terminator: A human-looking, apparently unstoppable cyborg is sent from the future to kill Sarah Connor.
If you're going to revive a line of action figures from a movie from 1984, um, isn't this the one to revive?
Caitlin-FPG says we have to look carefully at CARS to see why Matty hates on CARS …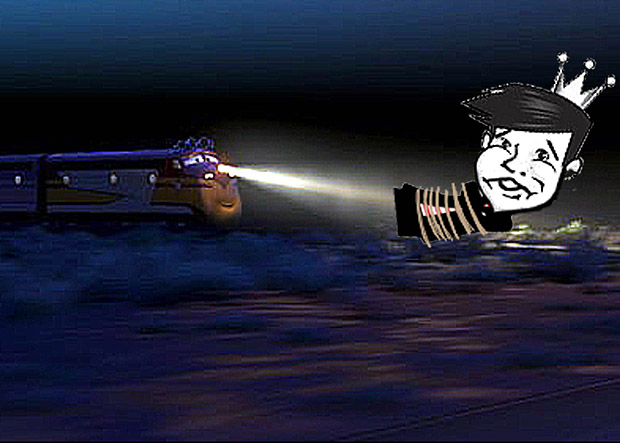 Though this really the movie from 1984 to do action figures for …  😆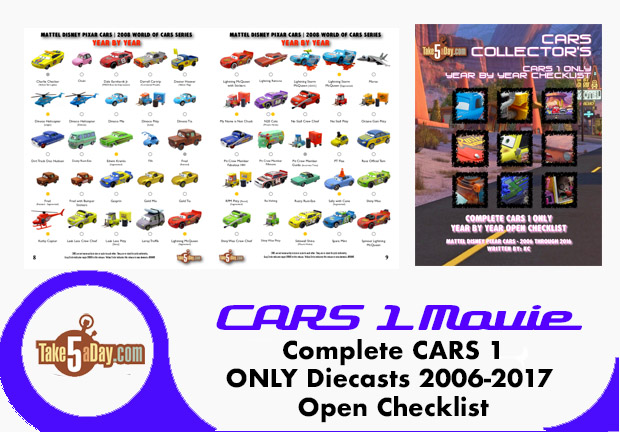 metroxing

7 February 2009

Advertising, collecting, diecast, Film, Internet, Marketing, Mattel Disney Pixar CARS, Retail, Toys, TV, Uncategorized


29 Comments