Home
»
Advertising
,
collecting
,
diecast
,
Marketing
,
Mattel Disney Pixar CARS
,
Retail
,
Toys
Samurai60 Says Hello & We Say Thanks!
Samurai60 posted this in the TRADING FORUM but I thought this deserved full space in case anyone missed it … after selecting the winner, if the winner would like to send us a photo, we'd be happy to run it – thanks Samuari 60!
Pay It Forward: I wrote a while ago about how happy I was to find a place where money wasn't the be all end all. It was absolutely refreshing to find a place where people did things to help others out and not for financial gain. I have just finished a number of trades and buys from members of TakeFive and my sons are both enjoying Cars we couldn't find in northern Canada. Our family came into a few sets of the KMart Cars and what we would like to do is give one set away. If you haven't been able to afford what eBay sellers have been asking or just haven't able to find one for your kids in your area, email me the following information:
Child's First Name
Child's Favorite Car
How many Cars in current collection (approx.)
What your son/daughter will do with the KMart set.
My son and I will go through the emails Sunday evening and my son will choose the child who gets the set. I will email the winner Sunday evening to get mailing address. If we don't email you back, my apologies but my son picked someone else.
Thanks to all the great people on this site who have made children's lives happier because of your selflessness.
Samurai60
Email us at dyoshida@telusplanet.net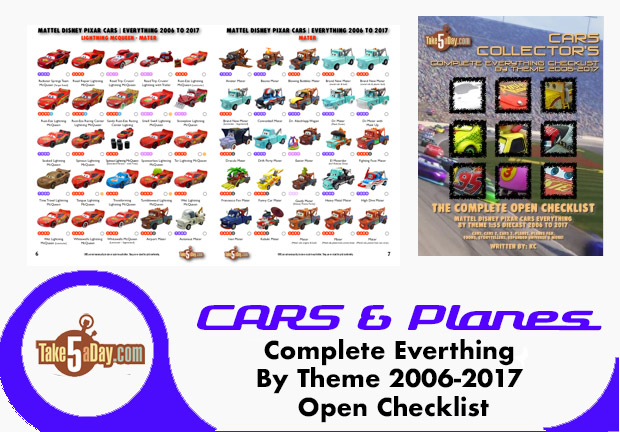 metroxing

1 November 2008

Advertising, collecting, diecast, Marketing, Mattel Disney Pixar CARS, Retail, Toys


16 Comments