Home
»
Advertising
,
collecting
,
diecast
,
Film
,
Internet
,
Marketing
,
Mattel Disney Pixar CARS
,
Retail
,
Toys
,
TV
Mattel Disney Pixar Diecast CARS: Dustin Mellows – A Gem of a CAR
Dustin Mellows is not just one of the nicest CARS, it is one of the nicest diecast EVER.
Not only was he a character that flies through a 2-second scene in a 90-minute movie, he's a truck from 50 years ago – but yet, Mattel say fit to make him perfect.
The sculpt and reproduction/manufacturing of Dustin Mellows is just dazzling. it is admirable, it is artistry, it is technical prowess and it's butter. Basically, it's a rolling iPod.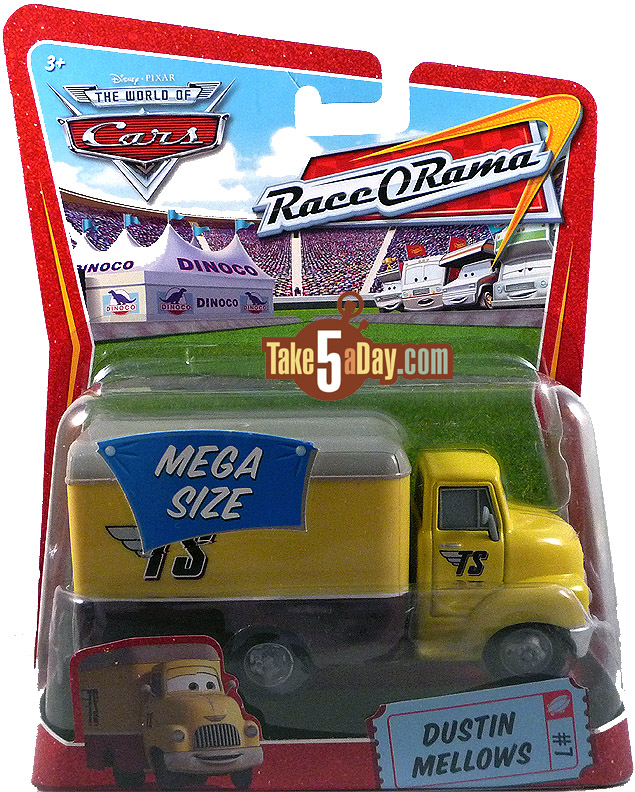 He looks great in his new packaging. Much less waste and a nice showcase …

The tray is great – Mattel has really stepped up on the display base. As I noted in the Hauler reviews.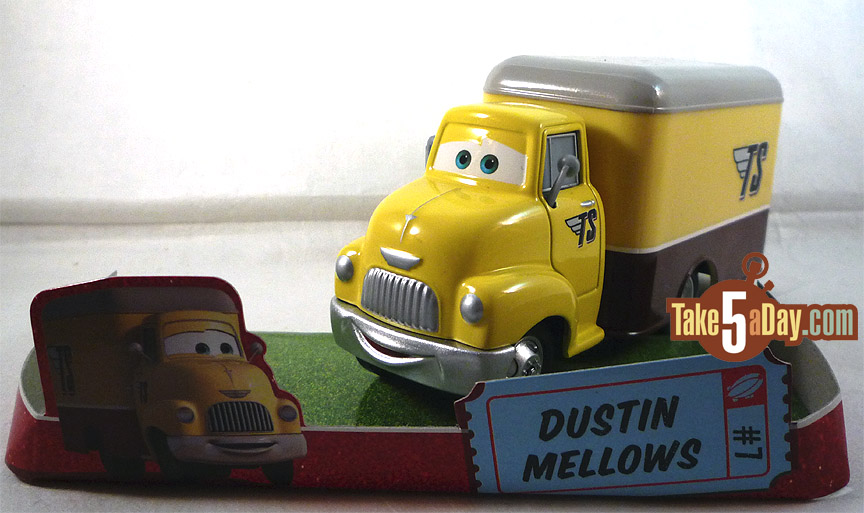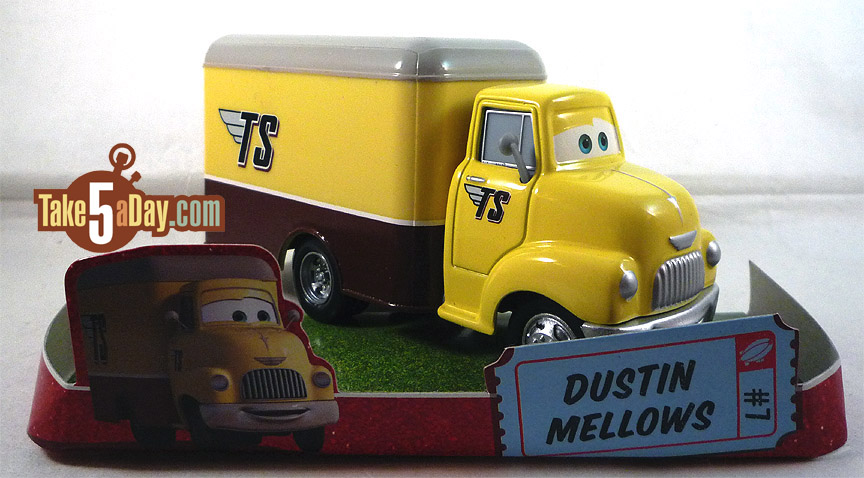 You don't need anything else, just slip off the blister bubble and you have a classy display base-tray.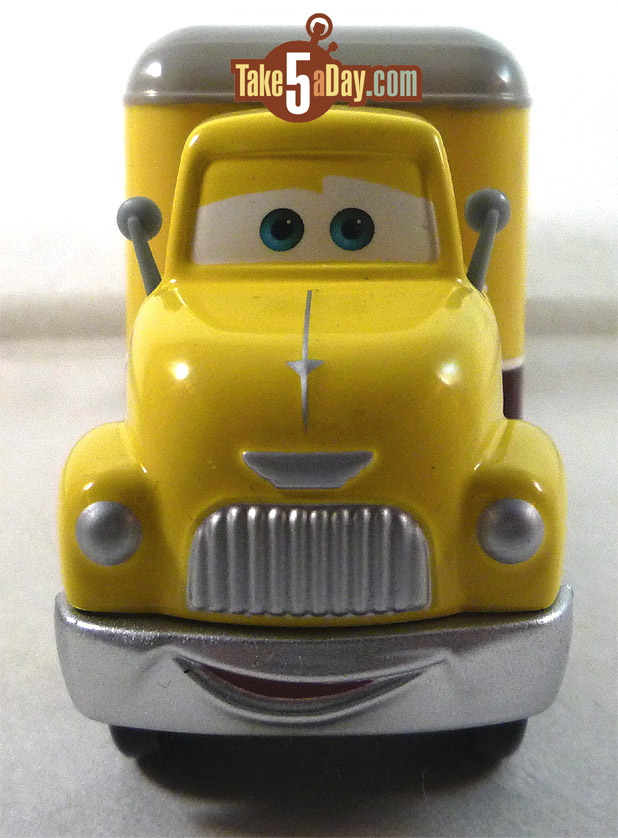 Just fun & great.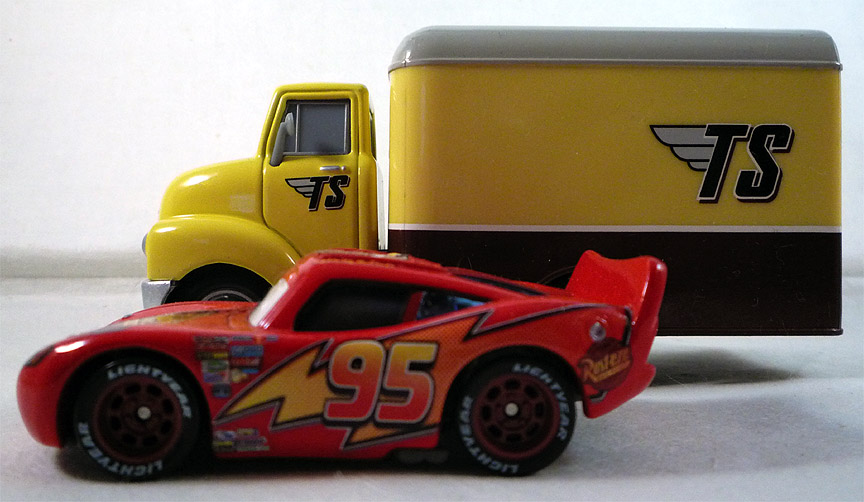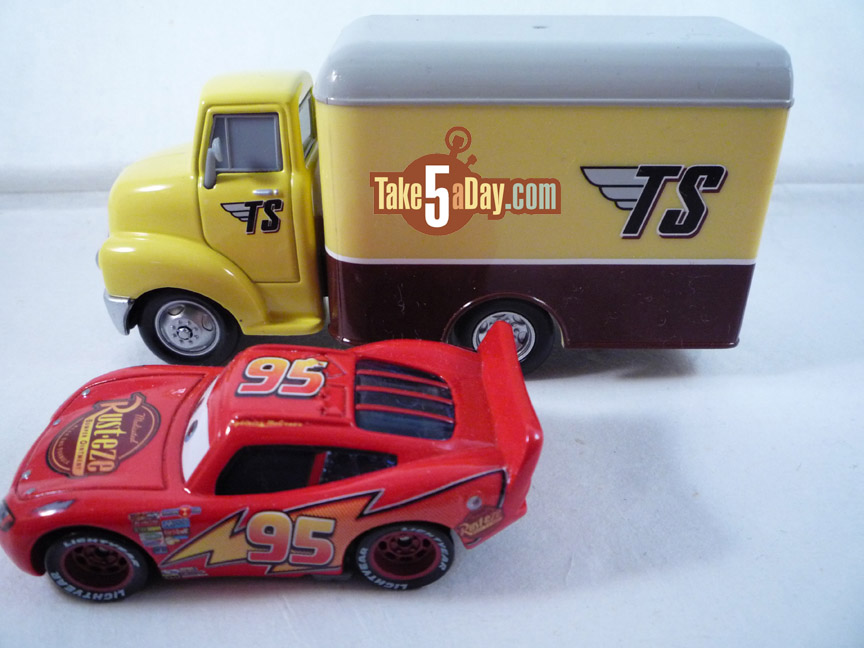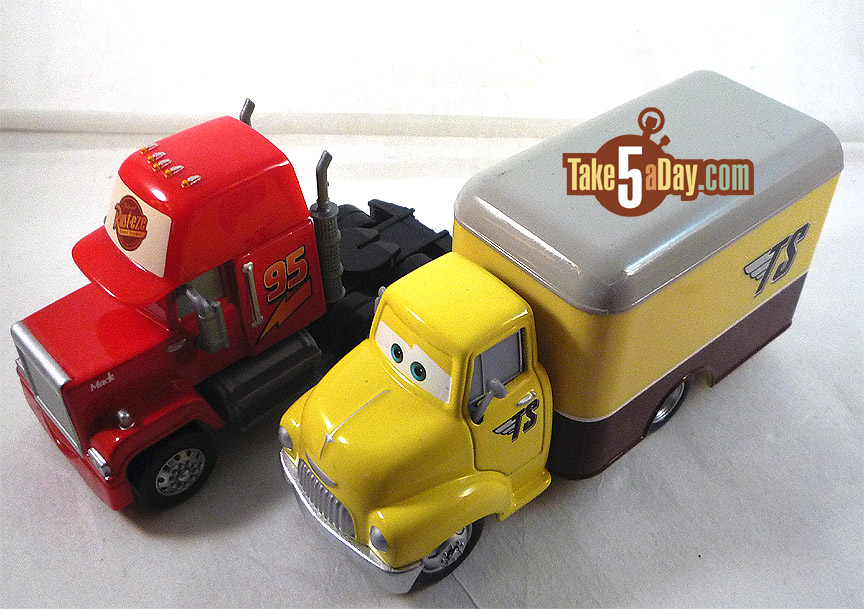 Next to Mega Sized Mack & others for scale.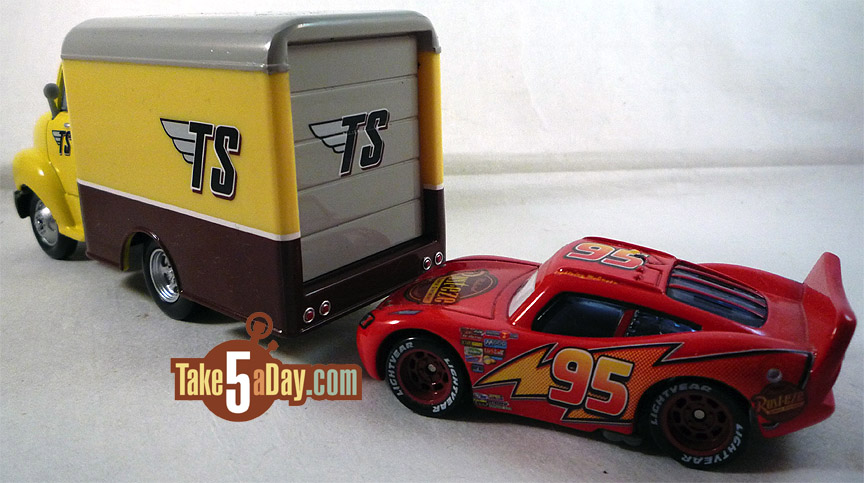 Radiator Springs is getting kinda crowded …
About the only quibble is that the rolling door doesn't actually work and Luigi can't roll up inside to pick up tires, Burma Metal Shave & $.10 Coke but I know, that's asking a lot …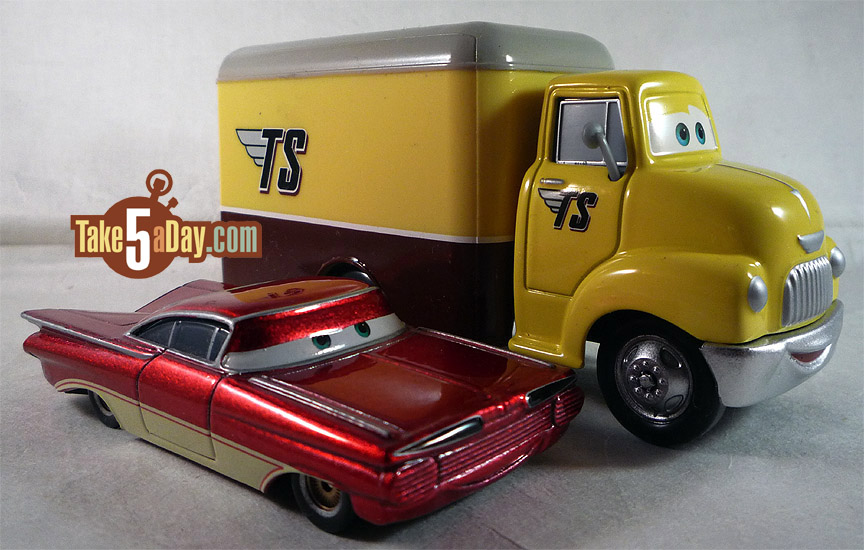 Hanging out with the Old School gang … "Hey, get off my metal lawn!"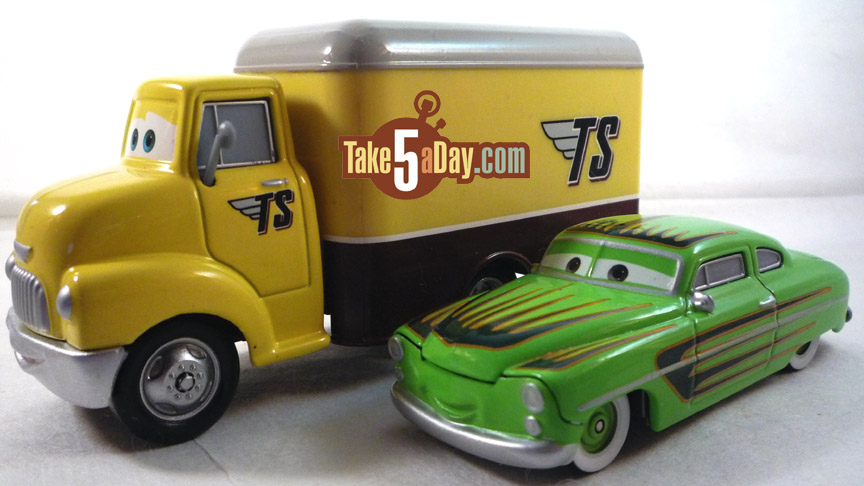 See, they do make 'em like they used to … in fact, things are way better now because of laser etching …
So, yea … Dustin Mellows – flat out, no doubt about it – one of the nicest diecast car EVER and of course, just another great one in the CARS lineup.
It should also be noted that not many diecast car companies even make old trucks – especially in the 1:55/1:64 scale and when they do, it's either weak and not detailed at $20 or nicely done but way too steep at $39 … here, you get perfection for @$6 … so brilliant, great, artistry and cool – all rolled into one … I know it's not canon, but I want like 10 Dustin Mellows in 10 different colors with different old style logos …
Dustin Mellows, definitely a gem in the Golden Age of CARS.
(Not that it matters, the cab portion is metal diecast and the rest is plastic but quality and buttery smooth plastic …)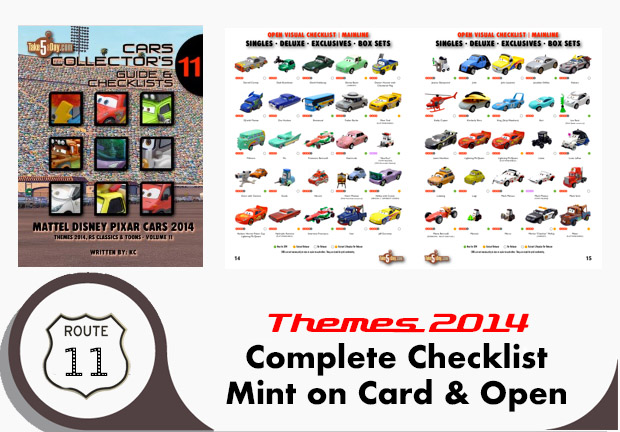 metroxing

15 December 2008

Advertising, collecting, diecast, Film, Internet, Marketing, Mattel Disney Pixar CARS, Retail, Toys, TV


48 Comments