Home
»
Advertising
,
collecting
,
diecast
,
Disney Pixar
,
Film
,
Marketing
,
Retail
,
Toys
,
TV
Disney Pixar Diecast CARS: Disney Store Mini RC's & Playset
On sale at the Disney Stores only – not officially part of the Mattel diecast line but looks to be in scale for the Mini's and the RC CARS look pretty cute – now on sale at $14.99. I was going to pick up a couple but I parked way at the other end of the mall … way overpriced at the regular price of $29.99 but $14.99 is nice …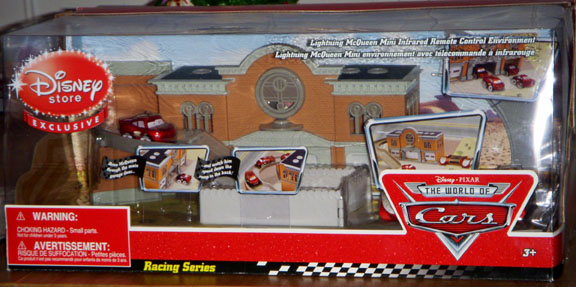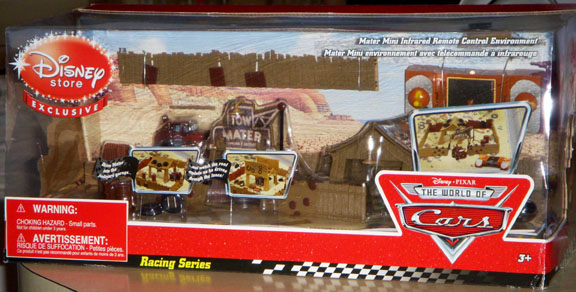 You can't really tell from here but both are actually pretty big sets – maybe about 24″ in length (well counting the display background diorama as part of the playset?) The McQueen one above is either the Fire Station or Courthouse? Though not particularly accurate or canon with the ramp on the left but still nice … the Mater one while more accurate is less well done, more plasticky looking … still not bad – just not up the quality of the Mattel stuff.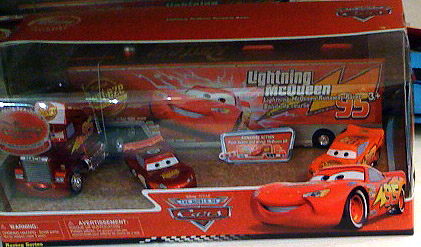 The Lightning McQueen Runaway Racer Play Set is also on sale at $14.99 – if you love Mack and want a mostly in scale chrom-y version of Mack. This is the one that shoots McQueen out the back. Also available online.
They also claim, "Press the button and launch Lightning McQueen from the back of Mack, just like in the memorable scene from Cars."
I don't recall seeing a CARS scene where McQueen is launched out of the back of Mack but hey, what does Disney know about Pixar 🙂 …
Thanks for the heads up and great pics Micky.
On a related note, Materlover sent along a pic of a playmat that I had not seen before …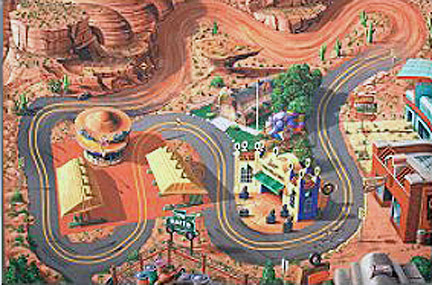 Turns out it's a Disney Store item … so nice but not technically part of the Mattel line. Available online for $14.95. It's @38″ by 27″ in size.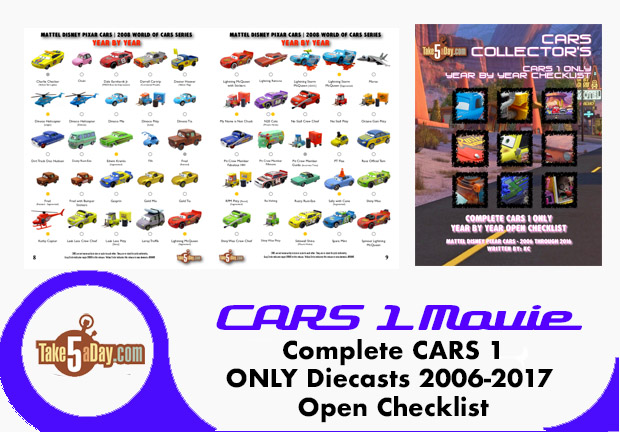 metroxing

13 December 2008

Advertising, collecting, diecast, Disney Pixar, Film, Marketing, Retail, Toys, TV


15 Comments