Home
»
Advertising
,
collecting
,
diecast
,
Film
,
Marketing
,
Mattel Disney Pixar CARS
,
Retail
,
Toys
,
TV
Mattel Disney Pixar Diecast CARS: Sarge – Late & Too Big …
Since most everyone will be gone and hunting in stores today, it seems fitting to do a post on one two CARS that are not available in the stores 🙁
Sarge & TJ … but more importantly, Sarge …
First, no I do not know when he is coming back but everytime I ask, the answer seems be like 'anyday now' and it has now stretched to 15 months.
I suppose now, it will have to be some special deal … I suggested a nice box set of him and Fillmore with a working blinkling light … that means instead of fistfights at a the singles pegs at one of the stores … Mattel can even make a little cash-ola that is now being made only on Ebay …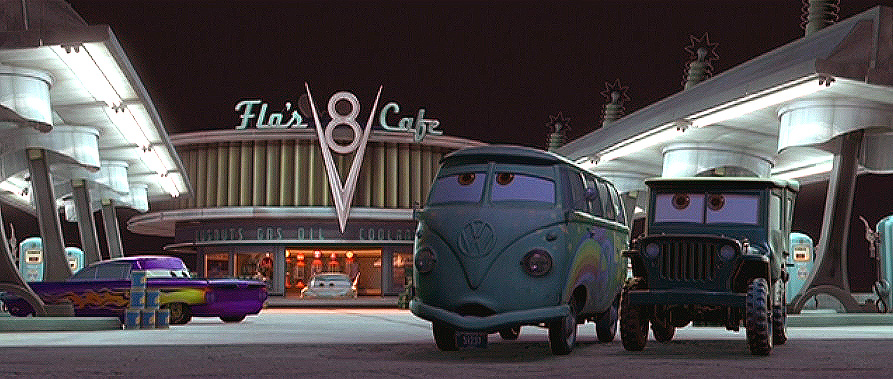 Or conversely, they could sell a box of 18 Sarge's and the shelves would be stripped bare anyway …
With that said, the big decision might have to be made – make Sarge in scale? Or make him the way he is now – kind of over-scale (more like 1:50 or 1:45 instead of 1:55).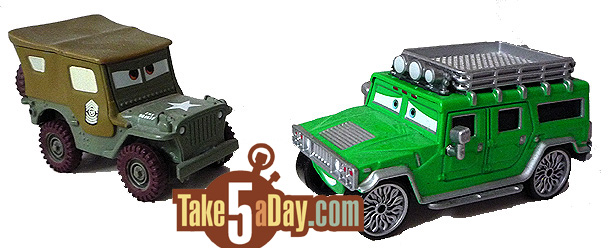 As you can see, his hood & roofline and hoodline match the much higher and wider H1 Hummer though the Hummer H1 should also be probably be a little taller also … so do we want more scale-accurate Sarge though smaller? Or Sarge the way he is?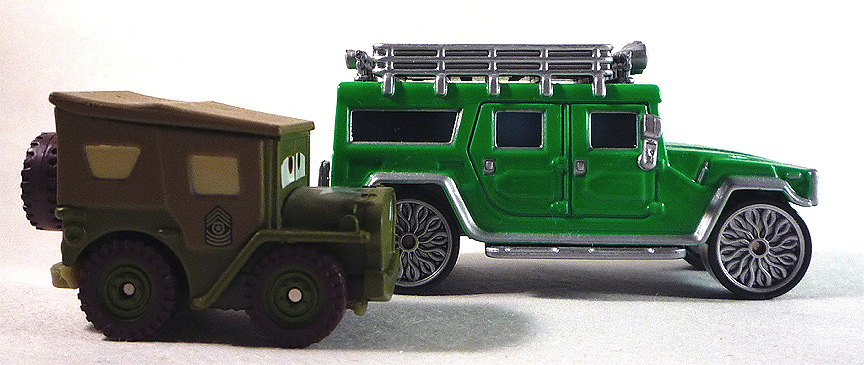 Here is a MINI SARGE with TJ, a little closer but still a little tall. The old army Jeeps of WWII are actually quite small but also without a doubt one the 5 coolest looking CARS of all time and a classic that looks great even today (Here's a place in the Phillipines that will select you a repro body).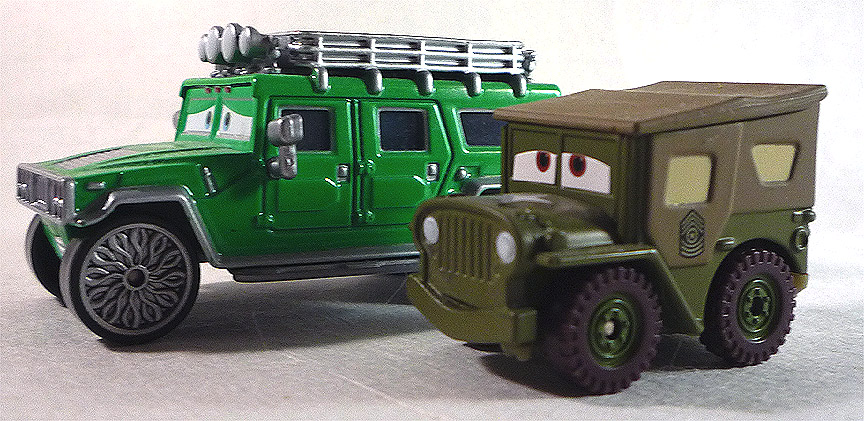 Well, Salutin' Sarge is on the roster of CARS coming but not Sarge or Pit Row Member Sarge but when Sarge comes marching home, we'll say – hooray! And others might use a colorful phrase like about %^$%$%@#!! time …
At ease …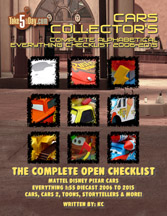 metroxing

28 November 2008

Advertising, collecting, diecast, Film, Marketing, Mattel Disney Pixar CARS, Retail, Toys, TV


38 Comments