Home
»
Advertising
,
collecting
,
diecast
,
Film
,
Marketing
,
Mattel Disney Pixar CARS
,
Retail
,
Toys
,
TV
Mattel Disney Pixar Diecast CARS: Black Hole Friday
I read all your comments before heading out at 8:30 AM – there wasn't much I was looking for and even if I didn't get, it wasn't going to be a tragedy so I wasn't in any particular hurry.
There were tons of people streaming out of WM – laden with carts – I was wondering if people were looting or if items were free … surprisingly WM's had plenty of cashiers & it all moved efficiently and fast.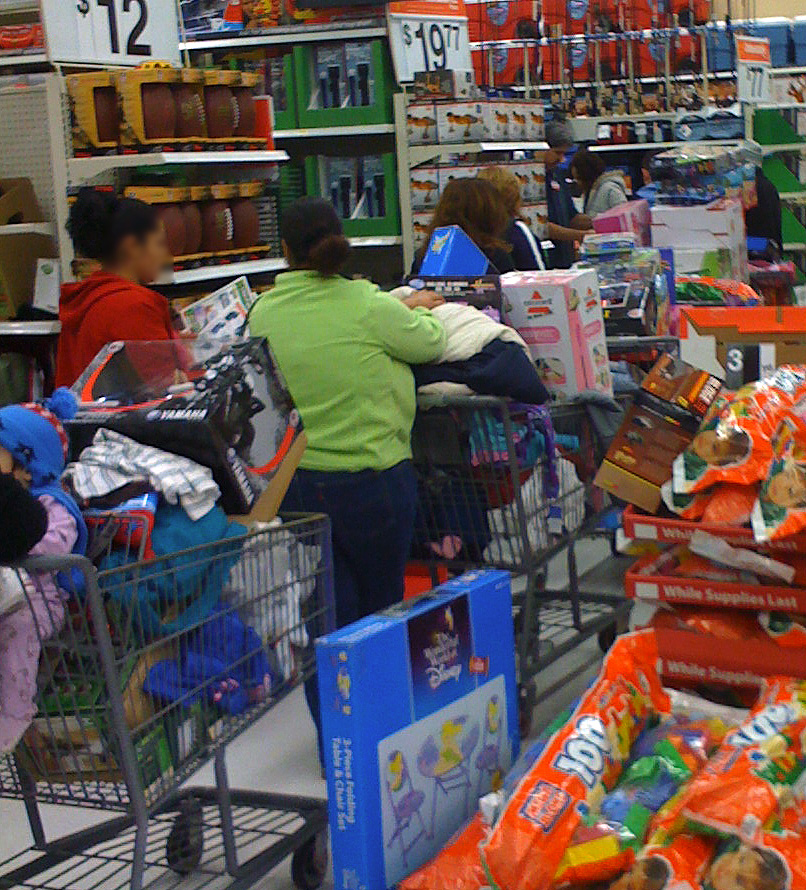 Of course, you don't want to get people buying 117 items and maybe the line in HUNTING is not your best bet.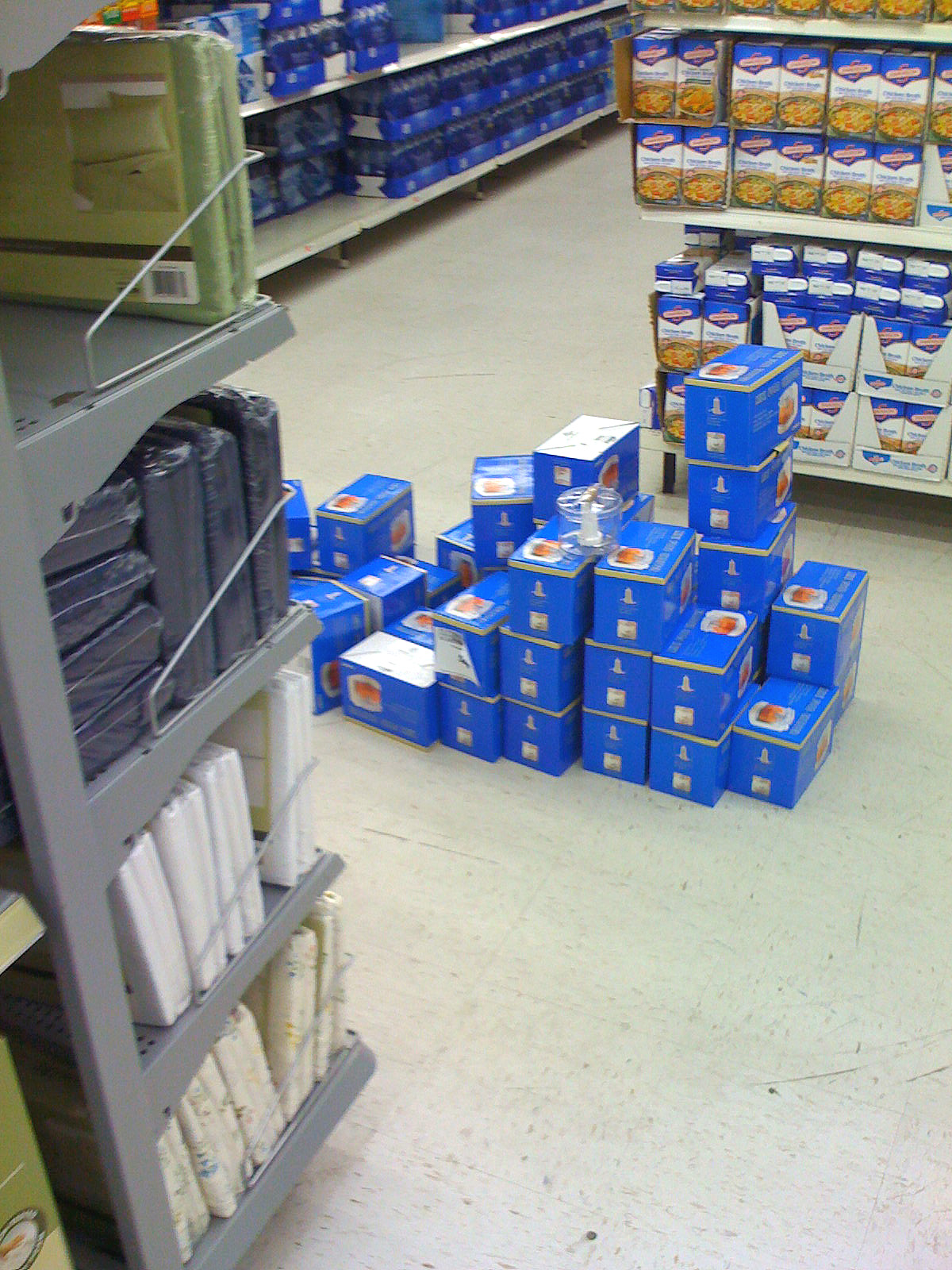 Maybe this is what corporate meant when they said they wanted to pretty up the stores and not put ugly pallet in the aisles … or not – perhaps this was employee initiative … um, nice merchandising … has that sense it fell off the forklift and I'm sure Target is really, rally, really scared their upscale customers might now shop at WM … or not.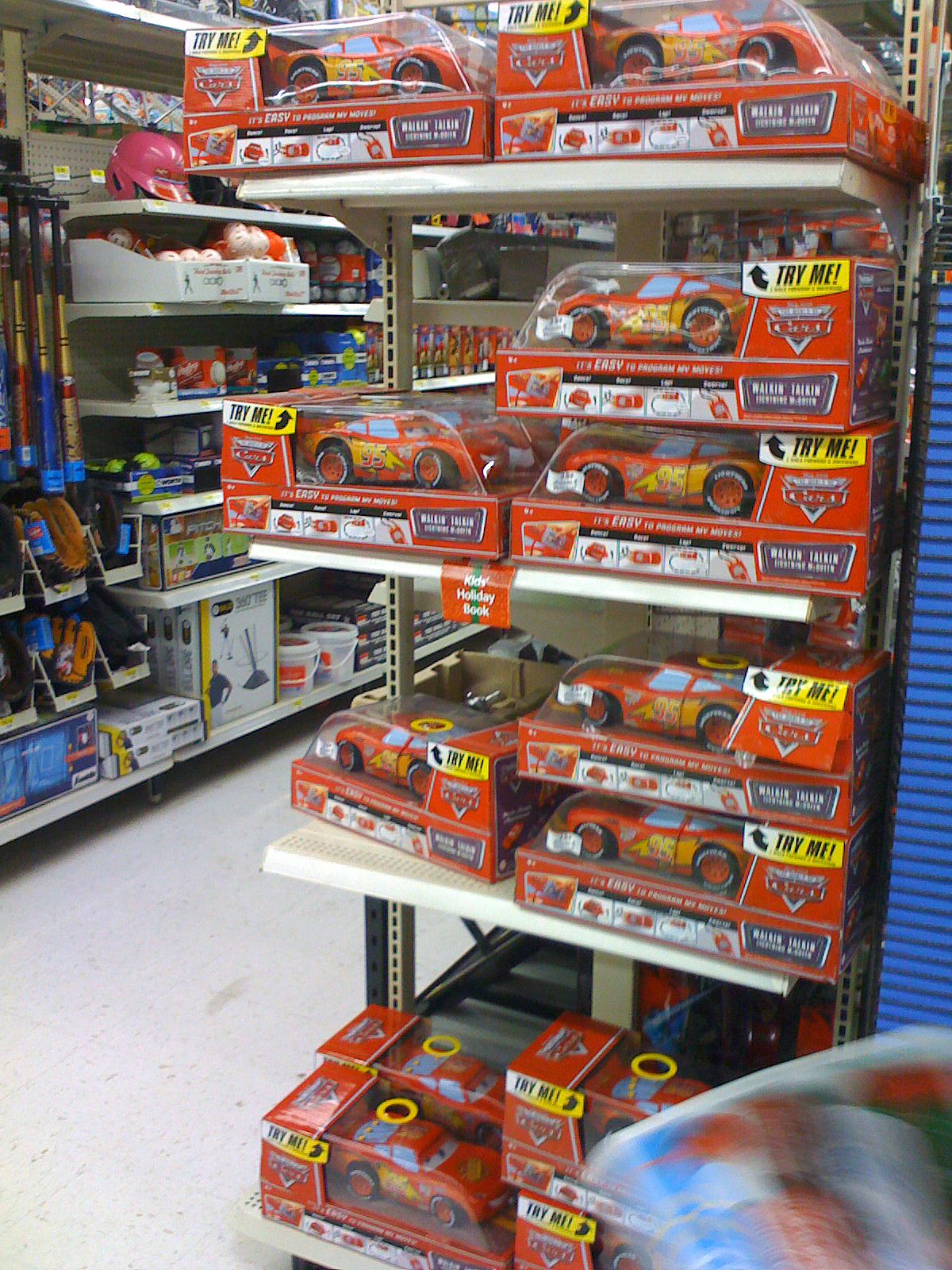 People are buying almost everything – looks like they sold several RC Lightning McQueen's …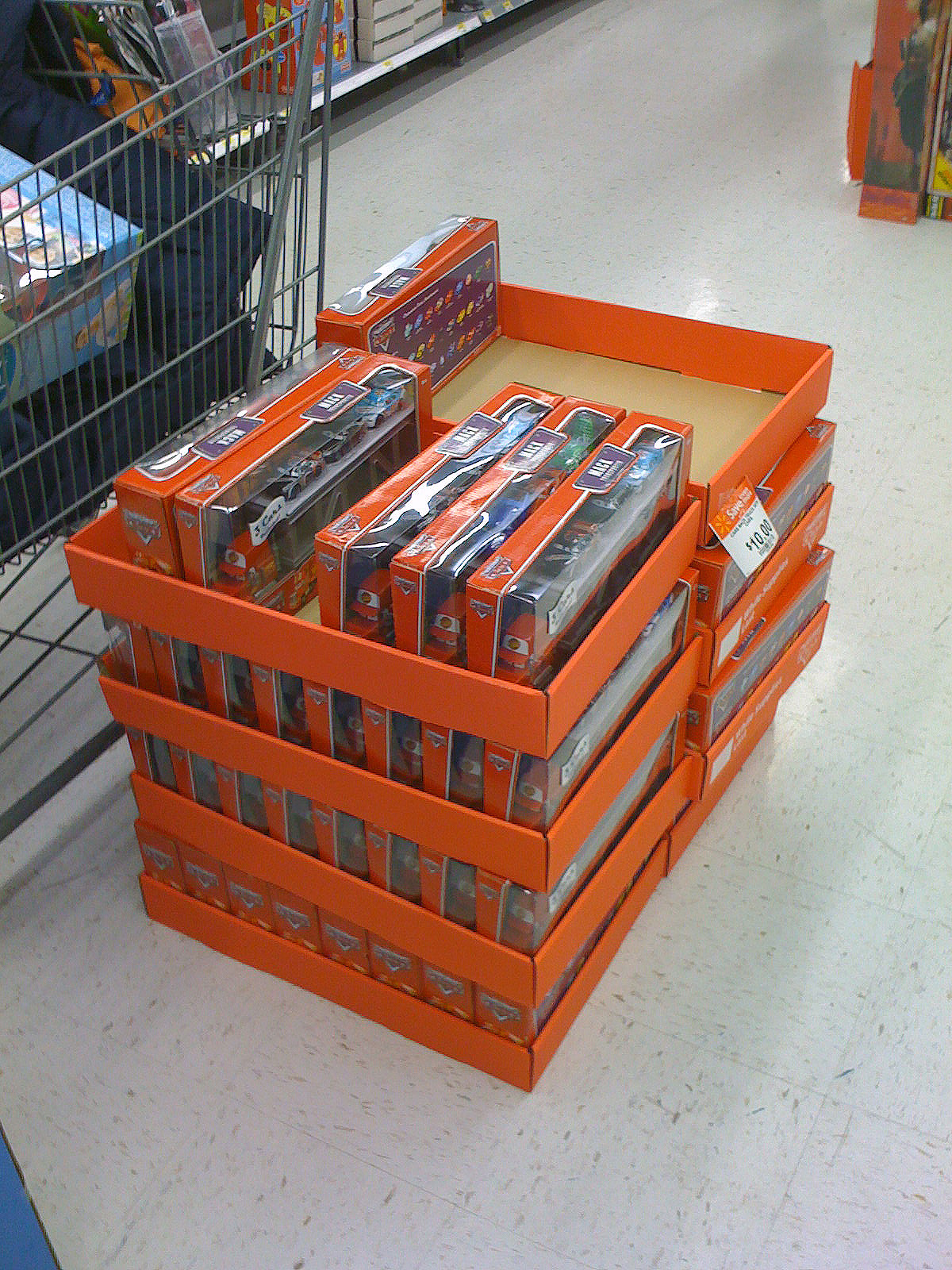 Here was the Mack pile at about 10:30 AM, this was WM #2. At least it has a little cardboard box to accompany it …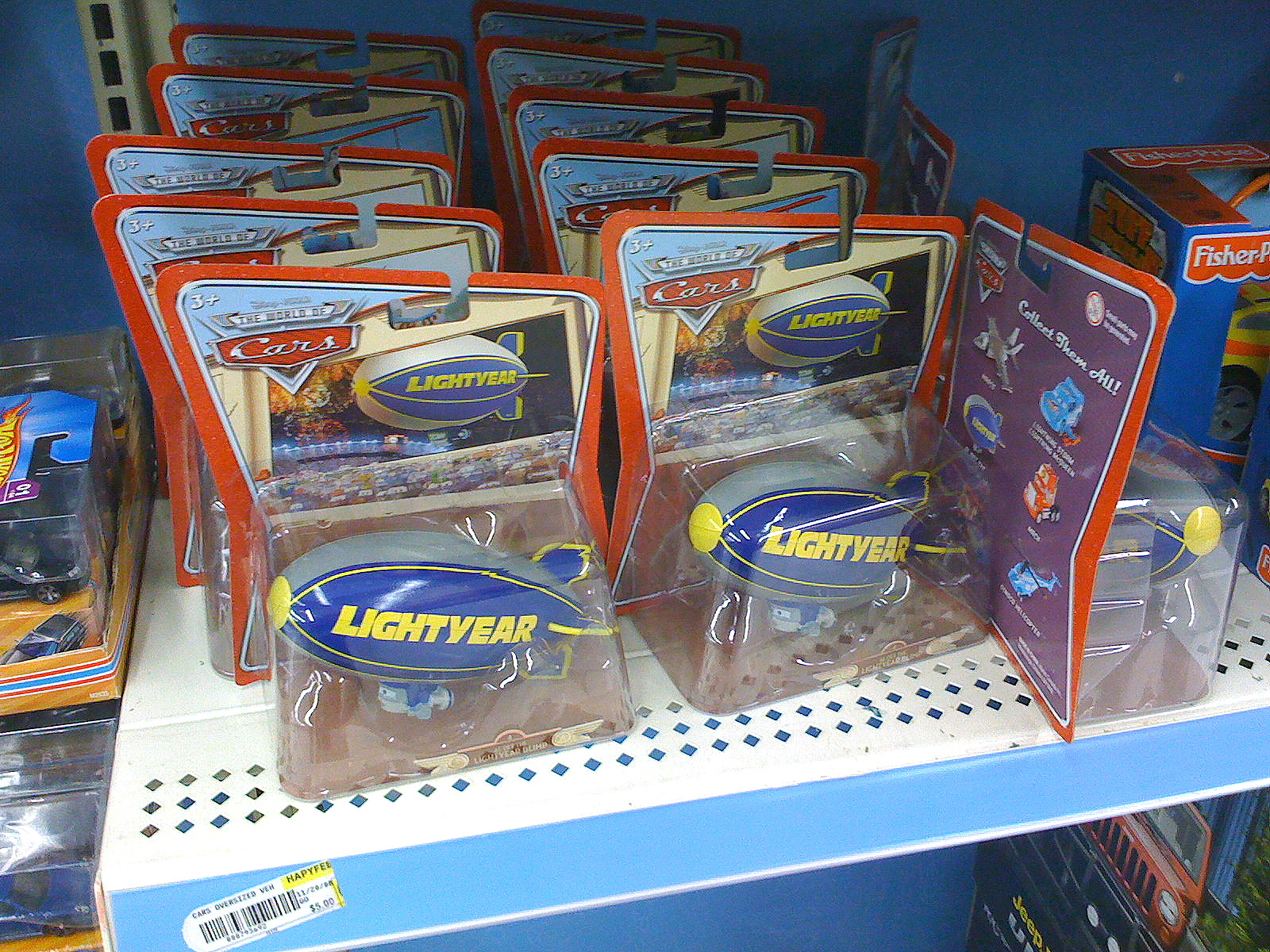 And they cracked open another couple boxes of CASE A oversized but no singles, not even an A case singles, no launchers, no other pallet …
I don't know – where ever would you find room to put out some more toys … cannot imagine where you could cram a few boxes of toys on display in WM … much better to keep the aisles clear of merchandise … it looks way nicer not cluttered with things people might want.
As other WM's have reported in, some CARS pallets are jammed in the back and they cannot get to them so maybe tomorrow? But doesn't the oversized sale end tomorrow? Isn't there some consumer law about having a sale and not having any on hand? (unless it says limited to stock on hand – which the ad does not seem to say?)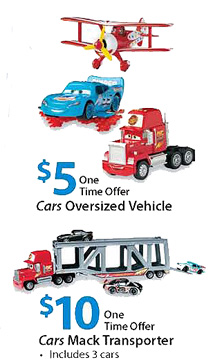 So, if it's convenient, you might have to head back tomorrow – by then, you can ask that shouldn't the stock in that store match the ad?
Target didn't really have any CARS stuff on sale but nothing new there … though they did have the DVD's I was looking for.
And Sam's Club has this … humm, sounds vaguely familiar …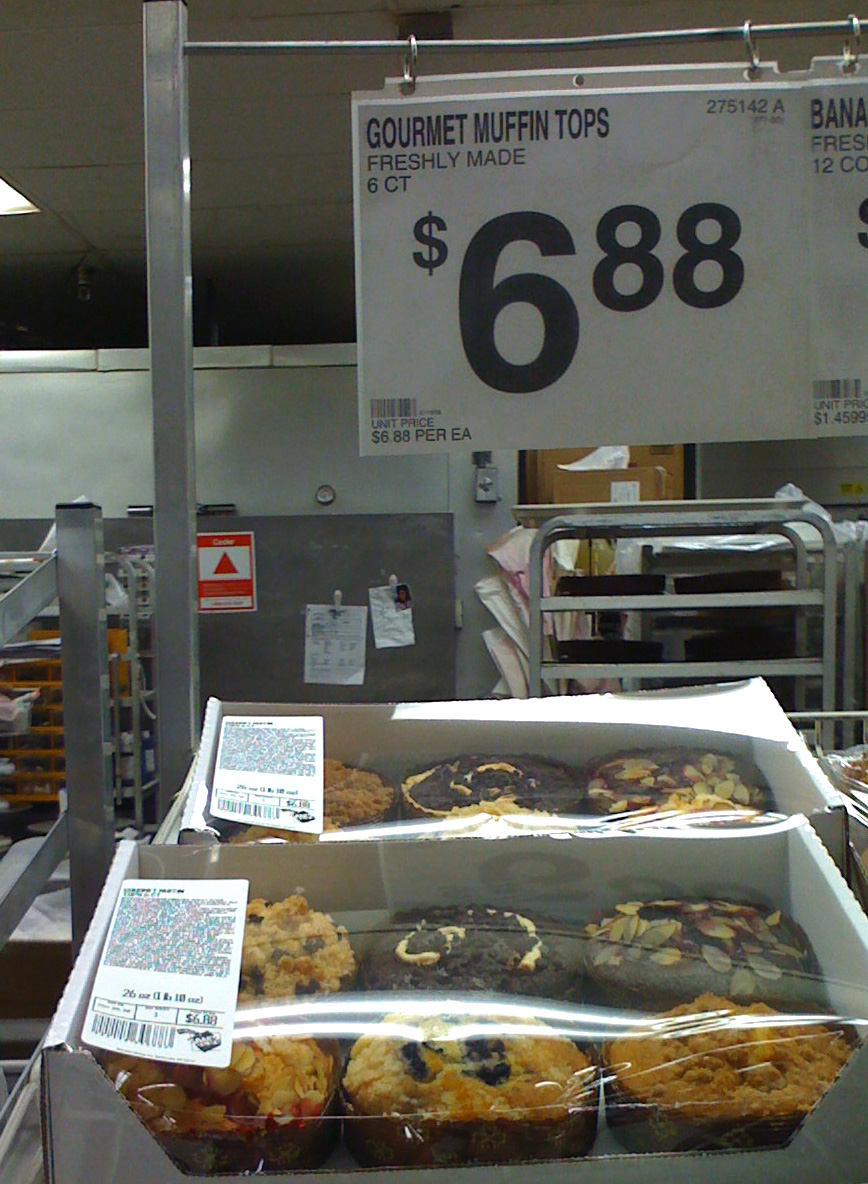 Toys R Us had the Movie Doubles sale – the ad was hilarious, noting NOT Movie Moments but Movie Doubles … uh, yea, good luck selling those and this TRU got 2 boxes of CASE B … No, not 2009 CASE B but 2008 CASE B World of CARS … just a year behind so can't hardly wait to see arrives in 2010 …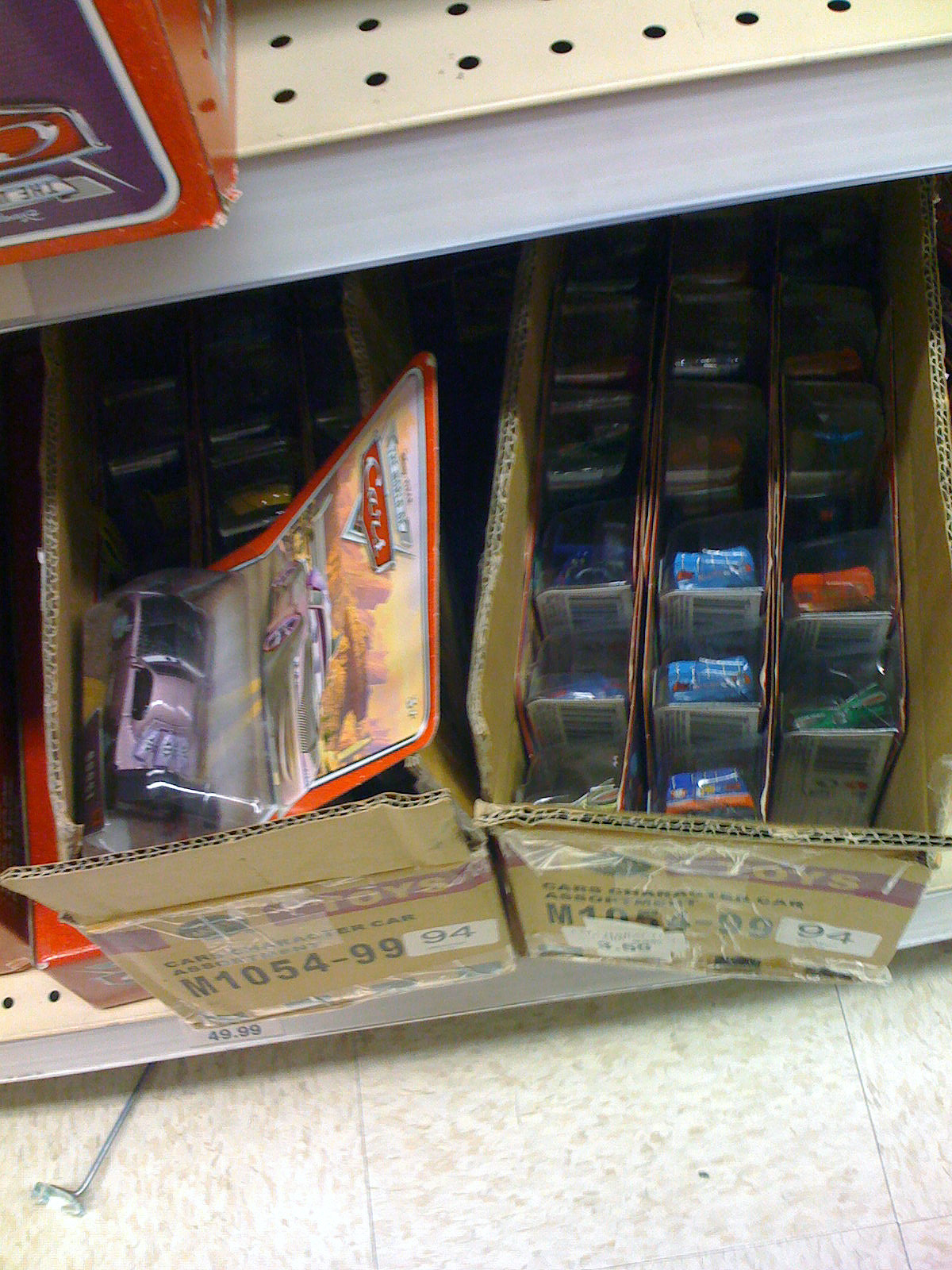 And the line was slightly longer than the one at Disneyland on July 3rd … of course, they had 4 people making sure the line was orderly … nevermind that they could be running the registers …
Though at WM I did score the greatest collectible of all. I can now safety retire …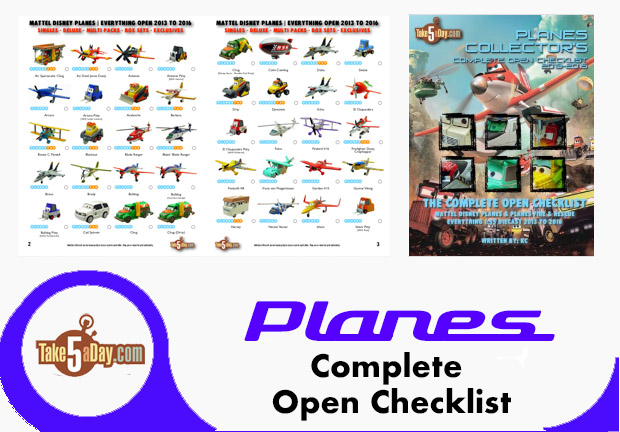 metroxing

28 November 2008

Advertising, collecting, diecast, Film, Marketing, Mattel Disney Pixar CARS, Retail, Toys, TV


118 Comments