Home
»
Advertising
,
collecting
,
diecast
,
Film
,
Marketing
,
Mattel Disney Pixar CARS
,
Retail
,
Toys
,
TV
Mattel Disney Pixar Diecast CARS: CASE B Mainline Singles – Some Quirky Things …
CASE B should be on the WM pallet and hitting all the other stores … some interesting things to note about the case … you can see some packaging cost cutting areas (the card stock is definitely thinner (NascarBronco is in the printing business says it looks it has gone from 18 point stock to 15 point stock) and the inside blister bubble holding the CAR is definitely thinner and weighs less. The plastic blister holder won't make any difference in the long run, but a thinner cardboard card backing does make it easier to warp during humidity changes, easy to get shelf and shipping corner damage and might necessitate a card holder.
The other things to note are hopefully some short term glitches (like the glue situation) and is restricted to this one case.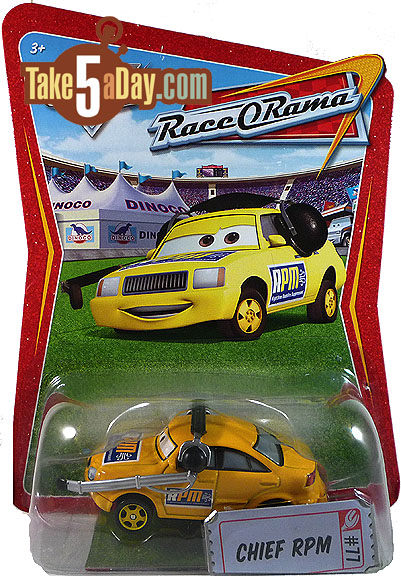 This photo is a little dark but he is definitely a darker yellow than RPM-matching yellow … and while the CAR itself is nicely done – all the detailing you'd expect, he doesn't exactly match the original Pixar screenshot from above … from the film screenshot, he is a squarish front sedan – somehow he was produced as a more rounded front sedan … in a cost sense, understandable as he is a repainted No Stall Chief, Shiny Wax Chief or Leak Less Chief but with Chuck Manifold coming soon (see below) …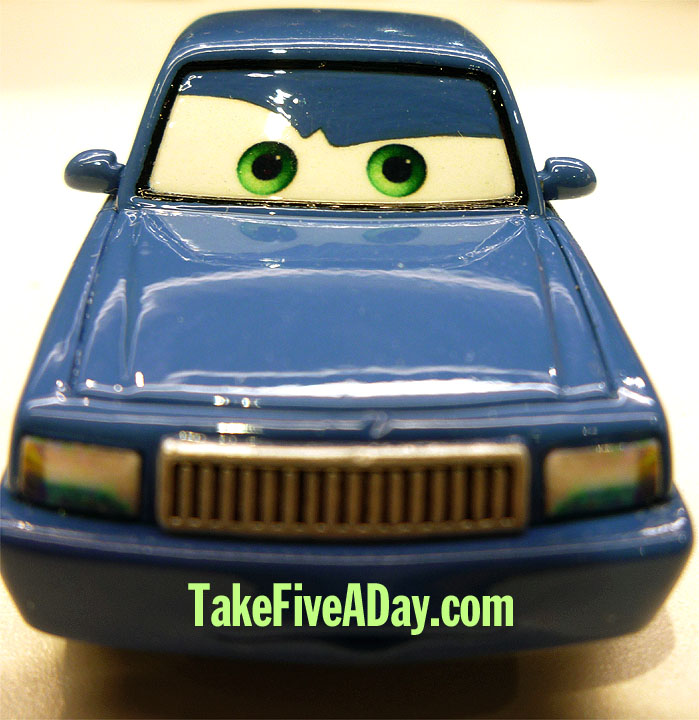 Seems like it would make more sense to make Chuck & RPM Chief at the same, right? Or repaint Chuck Manifold instead of the rounder other Crew Chiefs?
The other problem is that he is also definitely a darker yellow than RPM yellow.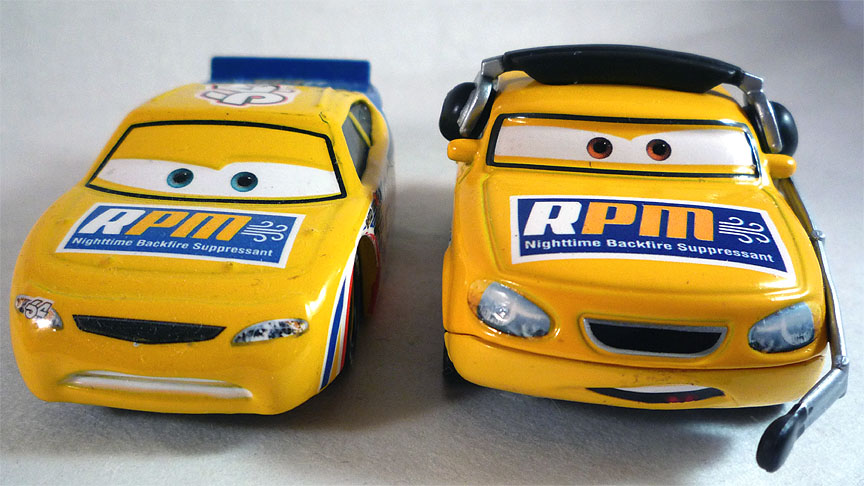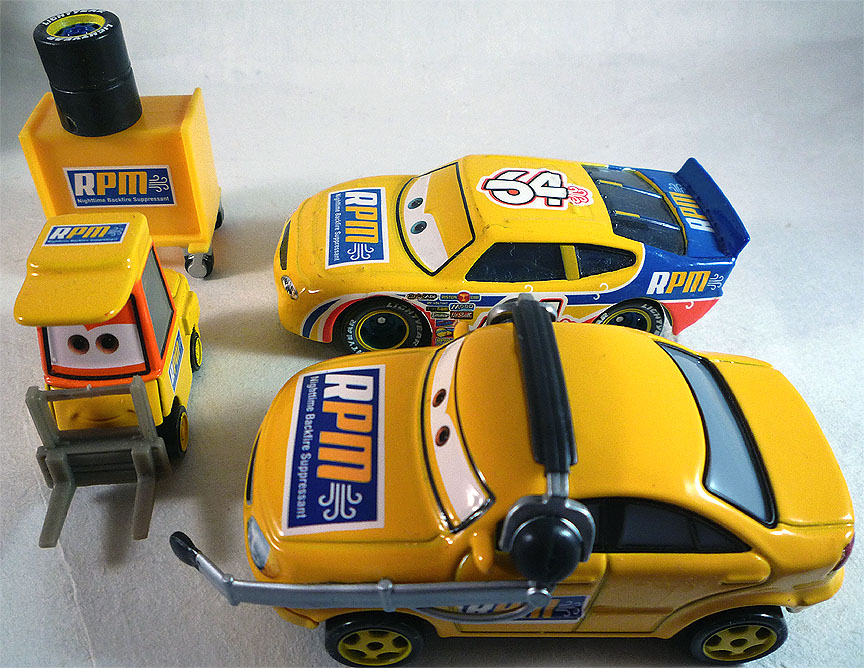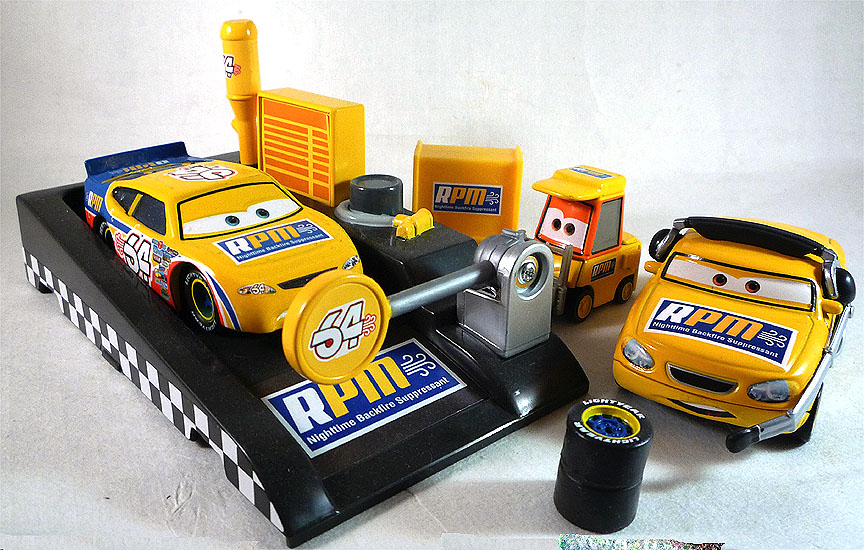 Unlike the greening of Leak Less, this is subtle but RPM Crew Chief is definitely a darker yellow than RPM and RPM Pitty.
Again, the detailing and CAR itself is all great but they might need to revisit this Crew Chief to fix its incorrect body type and its color.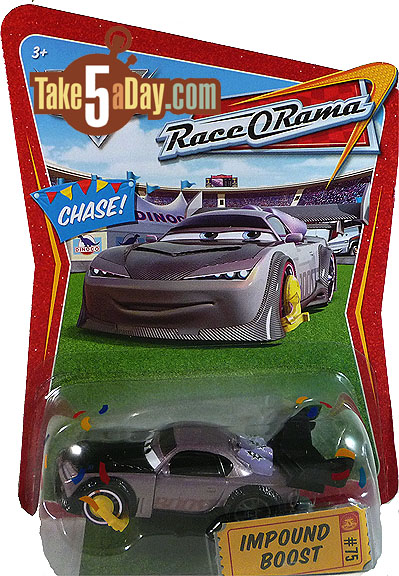 I thought something was different but Collectormom was the first to point it out … pretty obvious side by side …


It's hard to tell if the entire rim is red chrome or if a red chrome striping is attached but in either case, a purple one to match the rest of the CAR is used here  … and again, if you look at the official Pixar screensnap above, you see the red striping on his rims … and on the original 2006 Boost (on the right).

Sorry for the slightly dark photo but the back bumper area is unpainted and the tailpipe "exhaust" is also different. Instead of the purple chrome on the right (Boost from 2006), that area under the BOOST license plate is the same piece of metal but is unpainted or painted black.

Honestly, I have not opened or looked very closely at Boost since I opened the one on the right in 2006 so what does your Boost look like? What does the back look like?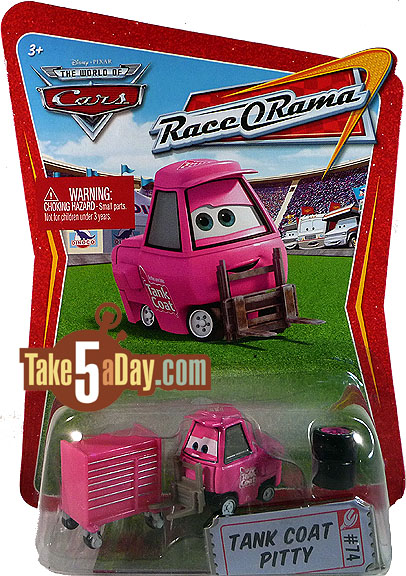 Absolutely nothing wrong with Tank Coat Pitty. Love the fat Pitty's – still 100% diecast, heavy & hefty – all great and of course, great color scheme. Some people might quibble he is really called Jerry Drivechain but personally, for the Crew Chief's and the Pitty's, I'm not going to insist on "made-up" names for the 5-6 Pitty's that go with each Piston Cup racer. But we will need the other 4 Tank Coat Pitty's to make our Pit Row proper and complete 🙂 And of course, if you want to cut costs, Pitty's are perfect 🙂 They weigh less and use up a lot less metal and we want them all … maybe the release should go like this – first release the fat Pitty's for each racer with the toolchest and tires – then release two thin Pitty's packaged together … that way, people can buy 2 fat Pitty's and 2 thin double packs and have our complete pit row?
That's it for the entirely NEW in the case but there are some hard-to-find CARS included such as Edwin Kranks and of course, the always elusive Dale Jr. plus the first Tex Dinoco on a single card since last year about this time.
There were a couple more anomolies that were probably just errors … the Radiator Springs and Crusin' McQueen's included were definitely a bit hung over? 🙂 …
If you look closely at the Crusin' in package, he is definitely red-eyed …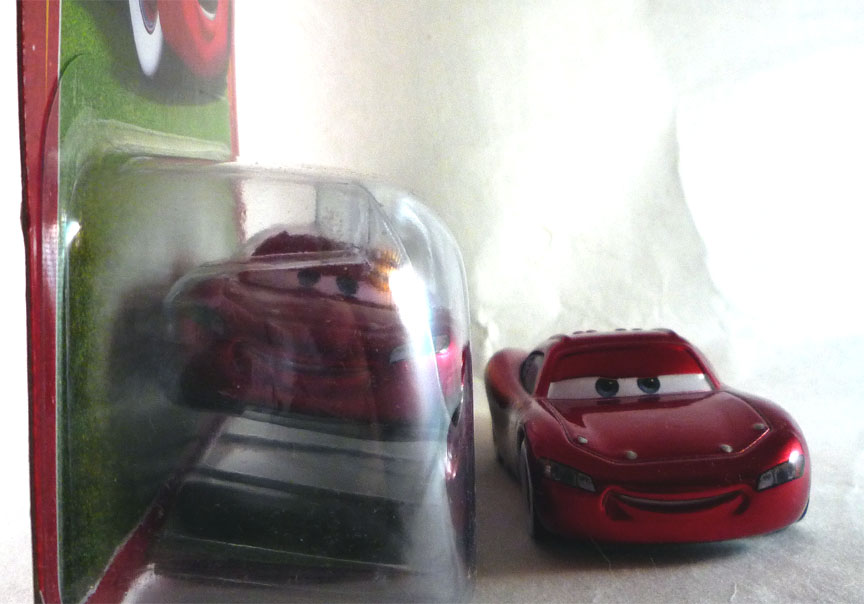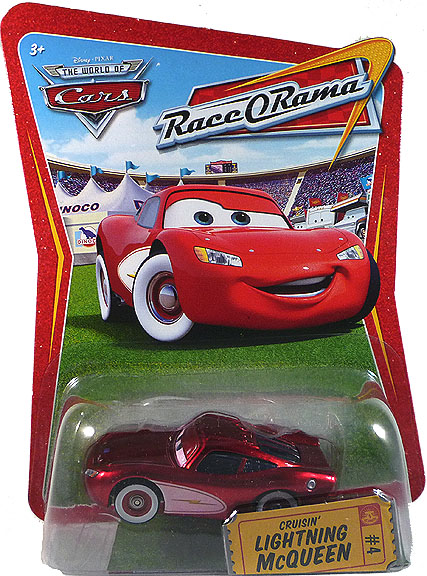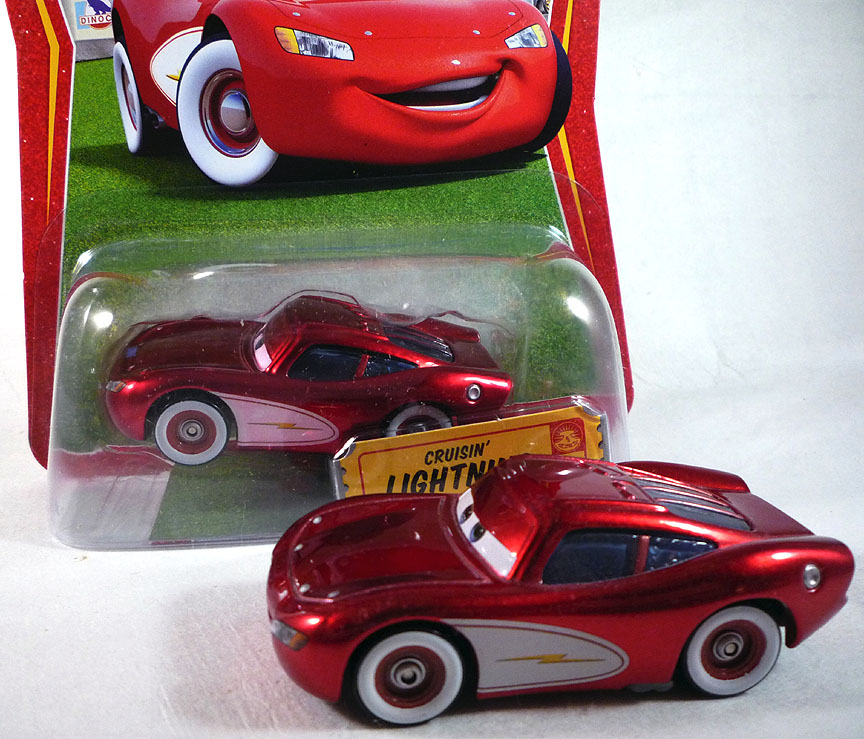 They definitely oversprayed the red as you can see his white body "molding" which should be white is also redish. The Crusin' out the package is the first SC release.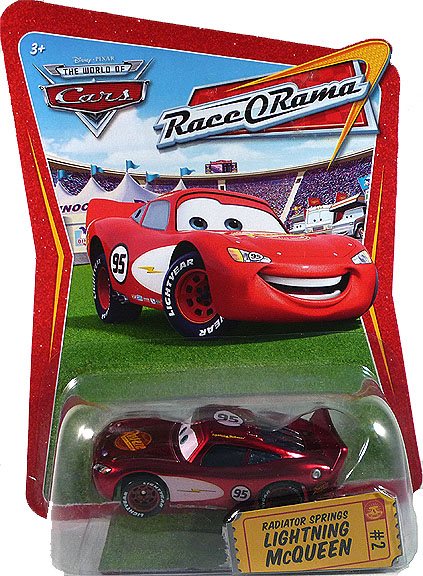 Not as redish but still definitely more red than correct.
And for CARS Diecast trivia buffs, this might be the first re-release to get a new screengrab? I believe this is to answer the critics who think his tar is not tar enough but that in the film, in the first tar scene, he actually doesn't have much tar on him … so nah-nah on you 😛
Though I suppose we could point out that he has an angry face in the screengrab on the card front but actual diecast is a smiley McQueen so nah-nah right back at ya 🙂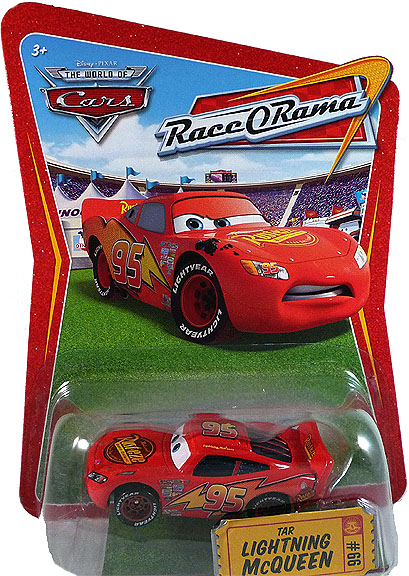 John in Mo was the first to spot this …
So apparently the factory had a couple bad months – case a with the glue thing and case b with a myriad of issues – not sure if these were mandated changes or the factory decided to cut some corners and costs here and there but I hope it's not a new trend. Maybe it's time for Inspector #15 at the factory to retire and bring in a new inspector 🙂
So, still a nice box with new ones and popular ones hard to find but hopefully everything's been resolved and CASE C won't have these oddities.


metroxing

26 November 2008

Advertising, collecting, diecast, Film, Marketing, Mattel Disney Pixar CARS, Retail, Toys, TV


30 Comments